There I was, packed into the sweatbox that was the small club in the heart of downtown Austin, pressed up against that weird mix of slick, suit clad biz dev guys, bearded techies looking straight out of the Shire, glow wand waving booth babes and the rest of that strange melange of people and personalities that somehow only seems to happen at South by Southwest.
While the crowd there was, uh, diverse (to say the least), we all could easily find common ground in the reasons we were suffering through a veritable sauna deep in the heart of Texas: our love of free drinks, great technology and amazing hip hop.
And since it wouldn't be #SXSW without the music, the geeks were gathered to get in touch with their inner OG, eagerly anticipating the impending moment when Biz Markie took to the stage. PS: you know you're a legend when Biggie actually referenced you in a song. Mix in a sponsored bar, and you've got a hell of a night.
This happened just last year, during the weekend of the 2014 TalentNet Interactive conference – which, I conveniently happen to have coincide every year with the biggest celebration of tools and technology on the planet. Alongside me were my Cool Tools Show co-host and partner in crime, Lars Schmidt, and Imo Udom of WePow – because that's how we do. And have done for years, now.
As we waited for Biz to rock the mic, I couldn't help but think that it was one of those moments that you realize is pretty darn funny, really random, and just another day at SXSW – an event filled with these weird, wonderful moments.
These moments can be fun, they can be inspirational, and often, they can turn into hilarious anecdotes – but ultimately, they present what's probably the most unique chance to "find your tribe" if you're one of us who gets geeked out about stuff like bonding with cool people over cool technology (and, more often than not, music, film or the other parts of the SXSW programming).
Keep Recruiting Weird.
It's a one of a kind experience, but let's face it, it's not one that we, as recruiters, get most of the time. Those of us who are early adopters spend most of our time talking the basics of tech and building business cases on stuff like mobile and social to an often resistant audience of colleagues and coworkers. Those of us who are behind the adoption curve could care less about what's new and what's next.
But recruiters and talent acquisition practitioners who get excited about being on the intersection of our industry and how it aligns with the bigger tech picture shouldn't be left out because our trade shows are more SHRM than SXSW, and even those shows that do deal with HR Technology have a pretty narrow focus on our pretty niche industry.
That's why I host TalentNet Interactive (in partnership with Dice) to coincide with the first day of the world's biggest film, music and interactive festival. It's a chance for some of the smartest, most innovative minds from across the talent industry to converge in the epicenter of the nerd world and connect about our little sliver of that world: talent trends and technology.
This year, #TalentNet is back in Austin on March 13. This year we're going to be holding the event at Whole Foods corporate headquarters, courtesy of recruiting leader (and past Recruiting Daily contributor) Andres Traslavina – and this year's line up not only succeeds in representing some of the most interesting, innovative and influential people I know in the talent acquisition industry, but a group (including keynoter Gerry Crispin) who do a pretty good job keeping Austin weird.
Click here to see the complete lineup of speakers – I think you'll agree they're all pretty amazing.
What #TalentNet is All About.
They'll be covering a wide range of topics, but there will be some recurring themes that should surface throughout the day – particularly as it relates to the rapid convergence of marketing and recruiting. The philosophy behind TalentNet is to create a program that will keep our peers in the industry up to date on the latest trends and best practices that those of us who work in both worlds see and hear when working with employers, their talent teams, their technology providers and their marketing counterparts.
This year, we'll be looking at big questions like:
We'll be covering these topics and way more when we dig in at Whole Foods' world HQ to talk shop, showcase technologies and provide real takeaways to real recruiters that we can all use when we're back at the office at our own organizations. It's a pretty simple formula: put some smart people together to share their stories, data and tips, put them in a room and see what happens. The end result is awesome, and one of those things where, well, you've got to be there.
But once you are, I'm proud to say, you'll probably come back to TalentNet – almost every speaker and track leader has been a previous TalentNet attendee or supporter (on social or otherwise) who came back to contribute their own expertise and insights to what's become a pretty kick butt community.
And I say that word knowing that's exactly what we've built – our community is a vibrant, close-knit and ever expanding group of recruiting and HR pros who "get it," are helping our entire industry step up and raise its game, and have built lasting business relationships – and friendships – after first meeting in what can only be called the world's weirdest talent technology think tank.
Our sessions are interactive. They're audience-inclusive. They focus on tactical takeaways you can use right now, not high level theory and BS buzzwords that are simply thrown in there to build convermuity and sociallateral. You don't have to know anything about tech to get some awesome insights you can immediately apply to becoming a more effective recruiting or talent practitioner. You just have to come with an open mind, and we'll take care of the rest.
Oh, one more thing: if you're looking for another stuffy HR conference with CPE credits and paper based feedback forms, look somewhere else. TalentNet is about having fun together, too, because in the business of people, professional success is predicated on personal relationships, and no one builds those suffering through another PowerPoint presentation.
W
hich is why our annual Dice karaoke after party, which happens right after the event, is worth the trip to TalentNet alone. I mean, where else are you going to see surprise guests like Elvis impersonators and world famous blogger 
Chris Brogan
 singing "Tainted Love" in front of a room full of HR professionals?
So, please
join us on 3/13 at Whole Foods HQ
. You'll probably learn something radically new. You'll definitely learn something useful. And once you're there, you'll see why our weird little #TalentNet family keeps growing bigger and closer every year.
No matter what you're looking for, like Biz Markie sang that night after last year's event, "You…you got what I need." And you say we're just a Facebook friend? Oh, baby.
Hope to see you next week. For real. It's going to be hilarious.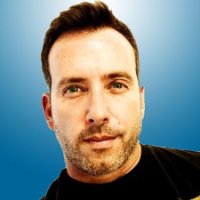 Craig Fisher helps people and businesses find things, and get found; new customers, top talent, better jobs, and larger audiences.  He helped to create the 1st Linkedin Certified training in North America.
He does strategy, speaking and training for groups of all sizes, all over the world, including sales teams, recruiting teams, and professional organizations on Social Media and mobile strategy.
He is founder and host of the #TalentNet social conferences.  Follow Craig on Twitter @Fishdogs or connect with him on LinkedIn.
---
---
Recruit Smarter
Weekly news and industry insights delivered straight to your inbox.