"In the fast-paced, highly competitive commercial environment firms, of all shapes and sizes, need to be proactive, strategic and precautionary in ensuring current and future leadership needs are met."  Succession can be a manageable and smooth transition or a major firm crisis. Staff mobility and staff turnover are inevitable.
People get sick, they die, they resign and retire, they get fired and headhunted, they immigrate. The glaring question is, why are so many firms not planning for this inevitability?
What should this plan look like?
The inevitability of every key position needing to be filled at some foreseeable and/or unforeseeable point in time necessitates a strategic and well-thought-out plan (including contingency plans) for the eventual replacement of these roles either internally or externally.
Start with the identification of key jobs, positions, and individuals critical to the business continuity of the enterprise (currently and potentially in the future).
Search and find multiple suitable successors for these key jobs, positions, and individuals based on different types of competencies.
Analyse your talent holistically. Compare probable successors and rank them.
Initiate all talent transitions through manager self-service actions like promotion, transfer, and job change.
Create talent development plans to bridge any skills deficits and create a rich pipeline of available talent.
At the end of the day, the selection, hiring, and induction of staff into a new role (and in some instances a new firm) very often takes an unanticipated amount of time so you want to be sure you have your best foot forward at all times.
5-year plans change constantly, abruptly, undoubtedly
A succession plan is a living, breathing plan. It should be a continual and integral part of the ongoing strategy of the firm.
Succession planning ought to be ready to meet both unexpected and planned changes in talent needs and available talent and geared towards constant realignment with ever-changing business needs.
Some of the talent needs for the future do not exist yet. Roles become obsolete, firms grow, and consequently, growth and replacement positions need to be filled.
A solid succession plan prepares your company for all contingencies, with a constant aim of business continuity and mitigating talent mobility risk.
Common mistakes
First, don't assume that the second in command is the best potential successor.
Never forget that roles and firms are constantly changing. Succession planning is future-orientated and needs to account for a changing business environment.
The critical success factor to any succession plan is matching the firm's future leadership needs with the career aspirations of potential successors. The "perfect" successor may not be interested.
The best way to retain talent is to provide constant learning and growth opportunities. Succession planning needs to trickle down to lower levels in order to create a pipeline of talent.
You can't always rely on finding a "ready right now" successor. The best candidate might just be someone who will be ready soon but needs a bit of extra induction and higher-level learning opportunities to groom them.
Every firm is different. There is no one size fits all succession plan, even within an industry or sector. What you need is a plan tailored to suit your firm's distinctive culture, structure, and priorities.
Succession planning is an investment in your company's future!
And finally, don't half-heart it, don't put it off, don't flog it off to HR, and don't push it off until next week.
---
Authors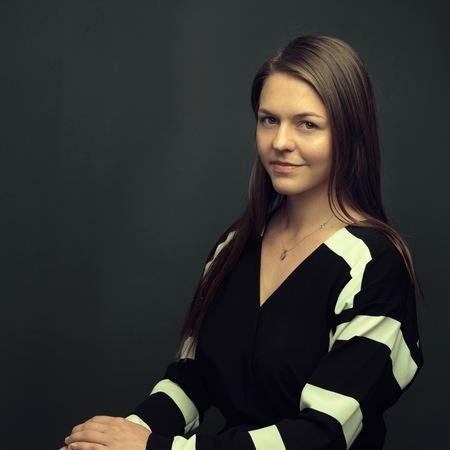 Rayne Handley is the Head of Research & Analytics at GRM Intelligence. She has extensive quantitative and qualitative research experience both in the academic & professional arenas. She has been published in international peer-reviewed journals, presented research at conferences, symposiums, and colloquiums, and regularly contributes to industry publications. She regularly lectures on qualitative data analysis to post-graduate students at Rhodes University, South Africa, sharing her passion for and skill in research. Rayne's executive search and recruitment experience in Africa and Asia, coupled with leading research capabilities place her in great stead to pioneer consulting work within the human capital space.
Recruit Smarter
Weekly news and industry insights delivered straight to your inbox.