Ask your investors and Board members. Ask other CEOs. But don't pick from a Google listing.
You are outsourcing a crucial function. How can you find a Rockstar candidate unless you find a Rockstar recruiter?
You need a recruiter who knows what they're doing. Your recruiter should have a methodology and a high standard of assessing talent. Speak with a few before selecting one.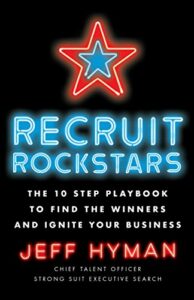 Finding a Rockstar recruiter: Key questions you should be asking
Here are the questions you should ask:
What are their metrics? What's the completion rate? What percentage of searches is actually completed? Numbers in the 80 to 90 percent range are strong. (If it sounds too good to be true, it probably is.)
What's their stick rate? A recruiter's stick rate is the percentage of candidates still in place after two years. An 80 percent or higher is a good starting point, since 24 months is the current national average for job tenure with a company.
What's their speed? On average, how many days does it take them to complete a search? The national average is 90 to 120 days. An efficient recruiter who isn't overloaded with searches can often do it in half that time.
What's their volume? Ask how many searches they're currently conducting. Literally find out their capacity. You want to know if your search will be one of 15 they're working on, or one of three. Some recruiters limit the number of searches they take on, so they can give each one a lot of attention.
Who will be doing the work? You may hire a firm, but you must know specifically who will be conducting your search. Who will do the research to develop the list of potential candidates, and what tools will they use? Who will reach out to candidates — is it someone who will get their calls returned because they have a reputation with Rockstars? Is it someone who is creative and smart about how to message the opportunity? Are they persistent?
What is their vetting method for candidates? You'll want them to assess based on the competencies and DNA you're seeking. One of the first things you'll do with an executive recruiter is talk about the Scorecard, the competencies, and the DNA fit. Who will do the interviews? How many rounds of interviews? Will the interviews be in person, on the phone, or via Skype video?
What's their recruiting methodology? Focus on selecting a recruiter who recruits consistent with your philosophy.
Do they have an off-limits list? Usually, a recruiter doing a search for a company will agree not to recruit anyone out of that company for another client for a certain period of time, usually a year or two. The bigger the firm you work with, the more clients they have, and the longer that off-limits list grows.
How will they position your company and your opportunity? You want to break through the noise. To attract Rockstar candidates, you need to differentiate your company and the opportunity. Ask the potential recruiter what the message will be and how it will be compelling.
Will they provide visibility and transparency? Does the recruiter provide a weekly report and phone call on the candidates they've contacted? If they use an applicant tracking system (and just about everyone does), you should receive a weekly report of the entire pipeline—showing who's been contacted, who they've spoken with, who they've vetted, etc.
Do they offer a replacement guarantee? If a candidate doesn't work out, how long will a recruiter guarantee that placement? Guarantees range from one month to one year. A lot can go wrong in a year; not much can go wrong in a month. This guarantee is worth something, especially when investing a hefty search fee.
Have a variety of search firms on speed dial. Don't automatically use a go-to firm for every search; choose based on the type of search you need. It's difficult for a recruiter to be an expert and simultaneously have the capacity to take on all your searches.
Excerpted from Recruit Rockstars: The 10 Step Playbook to Find the Winners and Ignite Your Business, by Jeff Hyman. Copyright (c) 2017 by Jeff Hyman
---
Authors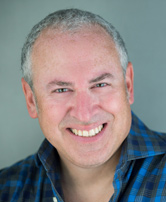 Jeff Hyman is the author of Recruit Rockstars: The 10 Step Playbook to Find the Winners and Ignite Your Business. He launched his recruiting career at Heidrick & Struggles and Spencer Stuart, the pre-eminent global executive search firms. Today, he's Chief Talent Officer at Chicago-based Strong Suit Executive Search. Along the way, Jeff created four companies backed by $50 million in venture capital. He currently teaches the MBA course about recruiting at Northwestern University's Kellogg School of Management and hosts the five-star Strong Suit Podcast. Jeff has been featured by Inc., Fortune, Forbes, The Wall Street Journal, CNBC, Business Insider, Bloomberg, and other media outlets.  Follow him on Twitter @JeffHymanTweets and connect with him on LinkedIn.
Recruit Smarter
Weekly news and industry insights delivered straight to your inbox.