For the past few weeks now, I have been testing out a new mobile recruiting tool called TextRecruit. I don't say this about many tools and sourcing technologies, but I've fallen in love. While I've been using texting as a method for contacting candidates for some time now, I can do it better, faster and track what I'm doing easier with TextRecruit.
TextRecruit was founded by Erik Kostelnik, a recruiting industry veteran who previously held executive roles with companies such as CareerBuilder and Identified, and John Danner, a technology industry and startup leader.  This Silicon Valley startup, which recently received its first round of seed funding in January, was designed as the first centralized texting platform built exclusively for the recruiting industry.
The business case – and market need – seems pretty obvious.  With over 90% of text messages read within 3 minutes of being sent, and 86% of job seekers reporting using mobile technologies in their job search, you can see how this capability can be very useful for staffing.
It's estimated that over 60% of recruiters are already texting candidates as part of their process, but in the absence of a dedicated tool, most are forced to use their personal accounts, a highly manual process that only allows texting one candidate at a time, with no real analytics or reporting capabilities.  TextRecruit, however, separates the personal and professional by providing an easy-to-use texting platform that allows employers to track SMS campaigns and their performance.
TextRecruit features a very user-friendly interface which gives recruiters visibility into which candidates they've texted, which have replied, and the relative performance of text messages. I've been a long time proponent for utilizing texting/SMS technologies as a core component of candidate engagement strategy.  Here, finally, is a tool that allows texting directly from your desktop or laptop, allows recruiters to automate and send bulk SMS, create campaigns, organize and segment text outreach and, most importantly, gain visibility and report on results like click through and conversion rates.
TextRecruit allows recruiters to stay compliant when executing SMS campaigns, avoiding messages being flagged for spam while maintaining the capabilities required to ensure recruitment-related texts remain legal.  TextRecruit offers several cost effective pricing plans designed to match the needs of almost every recruiting organization, from small staffing firms to enterprise employers.  Each plan comes with a specific number of credits, equivalent to the number of text messages a recruiter can send through TextRecruit within a defined time frame.   Only the initial contact message, however, counts against these credits; any follow up messages between recruiters and candidates do not count, meaning any successful candidate engagement on TextRecruit is essentially free.
While still early in its development, TextRecruit is an incredibly effective tool that's only getting better.  The company is currently developing a mobile app which will be supported by all major mobile operating systems, as well as custom integrations with most applicant tracking, human capital management and CRM systems.
TextRecruit is a great tool for any recruiter to add to their arsenal; make sure to take this tool for a test drive, as they offer a 15 day free trial, which should be more than enough time for you to fall in love with this platform, like I did.  For more on TextRecruit, click here.
Guest Post by Dean DaCosta
---
---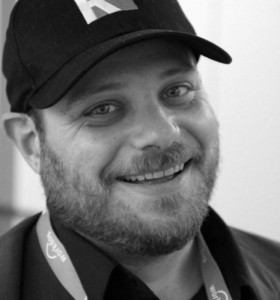 Matt serves as Chief Content Officer and Global Thought Leadership Head for Allegis Global Solutions and is a partner for RecruitingDaily the industry leading online publication for Recruiting and HR Tech. With a unique background that includes HR, blogging and social media, Matt Charney is a key influencer in recruiting and a self-described "kick-butt marketing and communications professional."
Recruit Smarter
Weekly news and industry insights delivered straight to your inbox.