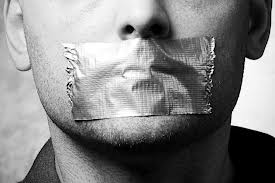 Social technology has had a huge impact on the enterprise. From the way we do business to the way we find business – it's changed many things.In recruiting, it's changed the way we source talent, the way we assess candidates, not to mention the way candidates assess us.
There are still many organizations only dabbling in social recruiting. In fact, as noted in my recently published State of Talent Acquisition 2014 report, only about 7% of organizations have a formal strategy with clear goals and KPIs. Perhaps this is why there are so many blogs, webinars, and even entire conferences dedicated to educating folks on tactics and key practices.People clearly need help.
One question has been running through my mind for the last year or two: When will it end?
Don't get me wrong – I don't think the Facebooks or the Twitters or the Tumblrs of the world will be going anywhere anytime soon. Frankly, few things excite me so much as the myriad opportunities we have to continue innovating in talent acquisition through the catalyst that is social.
What I want to know, however, is when social talent acquisition, social recruiting, et cetera will become just plain, old talent acquisition in our minds. Five years? 10? 20? Something tells me it'll be quite a while.
Case in point is a call I had last week with the recruiting product lead from one of the world's largest enterprise solution providers. We talked for nearly an hour about the features and functionality needed to both support and drive a more social-enabled, collaborative talent acquisition process. Being Grade A nerds, we had plenty of ideas – surprisingly few of them far-fetched. But as soon as we ended the call, I kept thinking about my survey, about the 7%.
I realized that less than 1 in 10 organizations – those with formal social strategies in place – were likely to find any value in any of the ideas we'd spent the last hour discussing.
A rather sobering thought.
You see, what I didn't tell you earlier is that while 7% of organizations have clear goals and KPIs for social recruiting, 43% of companies are using social technology on an ad hoc basis with no strategy in place. That means almost half of recruiters are using social with zero oversight, no rules, no regulation. As if that weren't enough of a reality check, 24% aren't using social at all.
It's easy to get caught up in the latest and greatest goings-on in talent acquisition, to lose yourself in the various use cases for advanced talent analytics or the business impact of recruitment marketing. While these things make for interesting conversation up in the ivory tower, however, I think it may be time to rein things in a bit – lest we render ourselves irrelevant to the masses.
We've got a while before social (and mobile and video and…) is so ingrained in hiring practices that people stop talking about it. Getting social more deeply integrated into the technology we use to source, assess, and onboard will help, but I think the bigger challenge is establishing key practices and tenets of mature social process. That's where I come in.
76% of companies are using social in talent acquisition to one extent or another, and I want to know how. More than that, I want to know what's holding the remaining 24% back. In the coming months, I'll be investigating tactics, programs, and strategies for social talent acquisition to get an idea of when we can move past all the talk and start discussing the next "big thing."
Stay tuned.
 See more at Talent Acquisition Today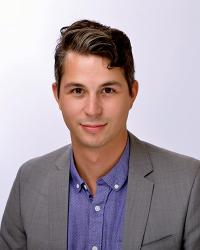 About the Author: As the Talent Acquisition Analyst at Brandon Hall Group, Kyle Lagunas heads up research in key practices in sourcing, assessing, hiring, and onboarding – as well recruitment marketing, candidate experience, and social recruiting.
Through primary research and deep analysis, he keeps today's business leaders in touch with important conversations and emerging trends in the rapidly changing world of talent.
Kyle has spent the last several years offering a fresh take on the role of technology as part of an integrated talent strategy, and focuses on providing actionable insights to keep leading organizations a step ahead.
Previously the HR Analyst at Software Advice, he is regular contributor on SHRM's We Know Next and TLNT, and his work has been featured in Forbes, The New York Times, Business Insider, Information Weekly, and HRO Today.
Follow Kyle on Twitter @KyleLagunas or connect with him on LinkedIn.
---
---
Recruit Smarter
Weekly news and industry insights delivered straight to your inbox.