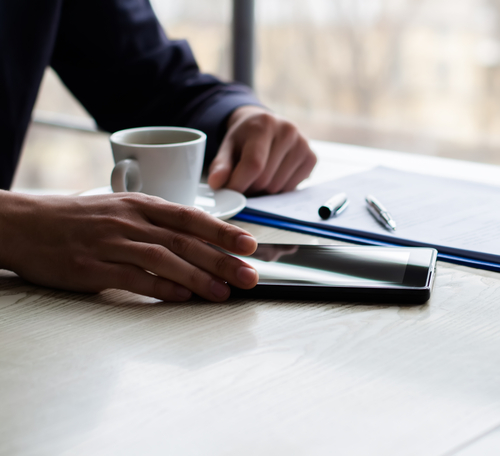 Away from home, away from your colleagues and your office – it's challenging to stay focused on the road, particularly if you're in sales. The good news: there's plenty of sales technology tools and strategies to help turn being away into a home field advantage for your sales team.
Cloud communications solutions and mobile apps can help traveling salespeople stay on task while keeping them connected to the rest of their virtual team.
The Best Apps for Traveling Salespeople
Travelingsalesperson.com lists Quickoffice and and iMap among the most essential apps for employees to utilize on the road. These programs help the salesperson in the field, and their supervisors back at the office, track and follow up with leads.
Quickoffice allows salespeople to view all the documents they'd otherwise access from their desktop from an iPad or tablet. iMap, according to the website, is a "salesperson's best friend." It maps out all contacts by address so hitting all those targets is as easy as following the dots on the virtual map.
These apps eliminate distractions that can hang up sales. With the ease of knowing where your information comes from, and where you're driving to, it's simply a matter of maintaining the confidence to convert the sale.
Use the Cloud to Your Advantage
In the old days, if you forgot a document before your big trip or needed to share one with your boss back at the office, it was a matter of finding a fax machine. Now, with everything electronic, there's no excuse for not having the most updated information at your fingertips. Of course, sharing that information is easier than ever, too.
For example, enterprise cloud backup solutions from Mozy help traveling salespeople stay linked into the overall operations of their team. The consumer file-sync service protects endpoints and manages your remote offices, which will help increase productivity. It also makes sure that the staff in the field are linked together. Using a cloud tool like this promotes organization and productive, increasing a salesperson's confidence.
Strategies to Consider
Before leaving for your trip, huddle up with your sales team and decide on a group strategy. Make sure your files are properly tagged and backed up in the cloud. Check to see that your mobile devices are equipped with the proper tools so you can both access those files and add to them from a remote position.
Double check that all your contacts' phone numbers and addresses are available, and that you can call them up from a click of your finger on a phone or tablet.
Tolls? Bridges? Forget the pocketful of change. There's an app for that, according to Prialto Post's list of essential apps for traveling salespeople.
You might also make notes with your boss about check-in times, where you can Skype or Facetime from the road to review progress. Email and texting is pretty impersonal. Making the time to have that face-to-face helps connect people.
It's easy to get lost on the road. But now, there's really no excuse for sloppy performances. The tools are there, it's just a matter of implementation based on your team's goals and focus.
---
---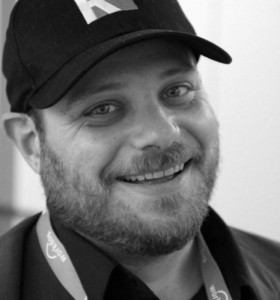 Matt serves as Chief Content Officer and Global Thought Leadership Head for Allegis Global Solutions and is a partner for RecruitingDaily the industry leading online publication for Recruiting and HR Tech. With a unique background that includes HR, blogging and social media, Matt Charney is a key influencer in recruiting and a self-described "kick-butt marketing and communications professional."
Recruit Smarter
Weekly news and industry insights delivered straight to your inbox.