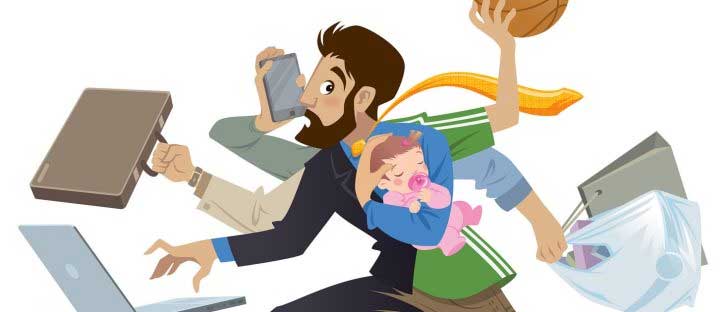 Just after Father's Day, we found this data set interesting from Indeed. They mined hundreds of millions of job postings to pinpoint those that have keywords signifying family-friendly or flexible work benefits.
For US parents, those jobs are hard to find: just 3.6% of job posts, or about 1 in 30 listings, contain language touting flexible or family-friendly policies.
When we look at specific jobs, which are the most family-friendly or flexible? Among those jobs with a minimum of 10,000 postings on Indeed, sales managers and sales engineers are at the top of the list — based on the prevalence of family-friendly keywords. Sales representatives are also in the top five. In addition, several high-skill, high-education jobs such as software engineer, lawyer, and accountant make the list. But there are also lower-skilled occupations such as home health aide and automotive service technician.
Here's the full list: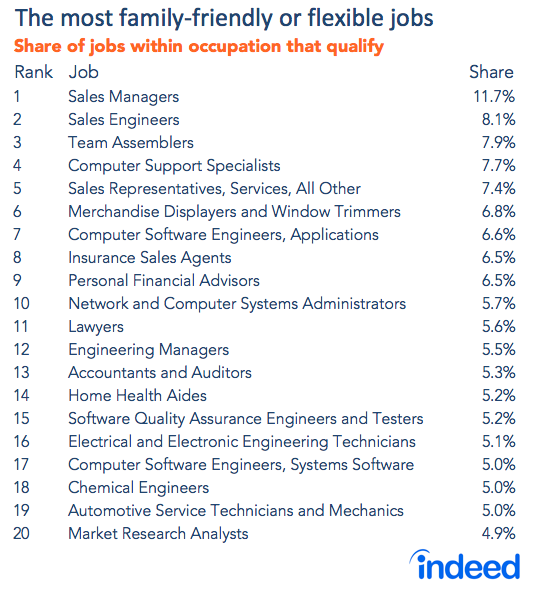 Surprised that sales roles — which often involve a lot of road warrior travel — contained that much flexibility, but that could speak to the fact that sales guys (still predominantly a male profession, yes) don't have to go into offices as much when they're in their home market. So while the travel can be heavy, the flexibility could still be there.
Unsurprisingly perhaps, the U.S. was not too great in terms of offering flexible language within job postings: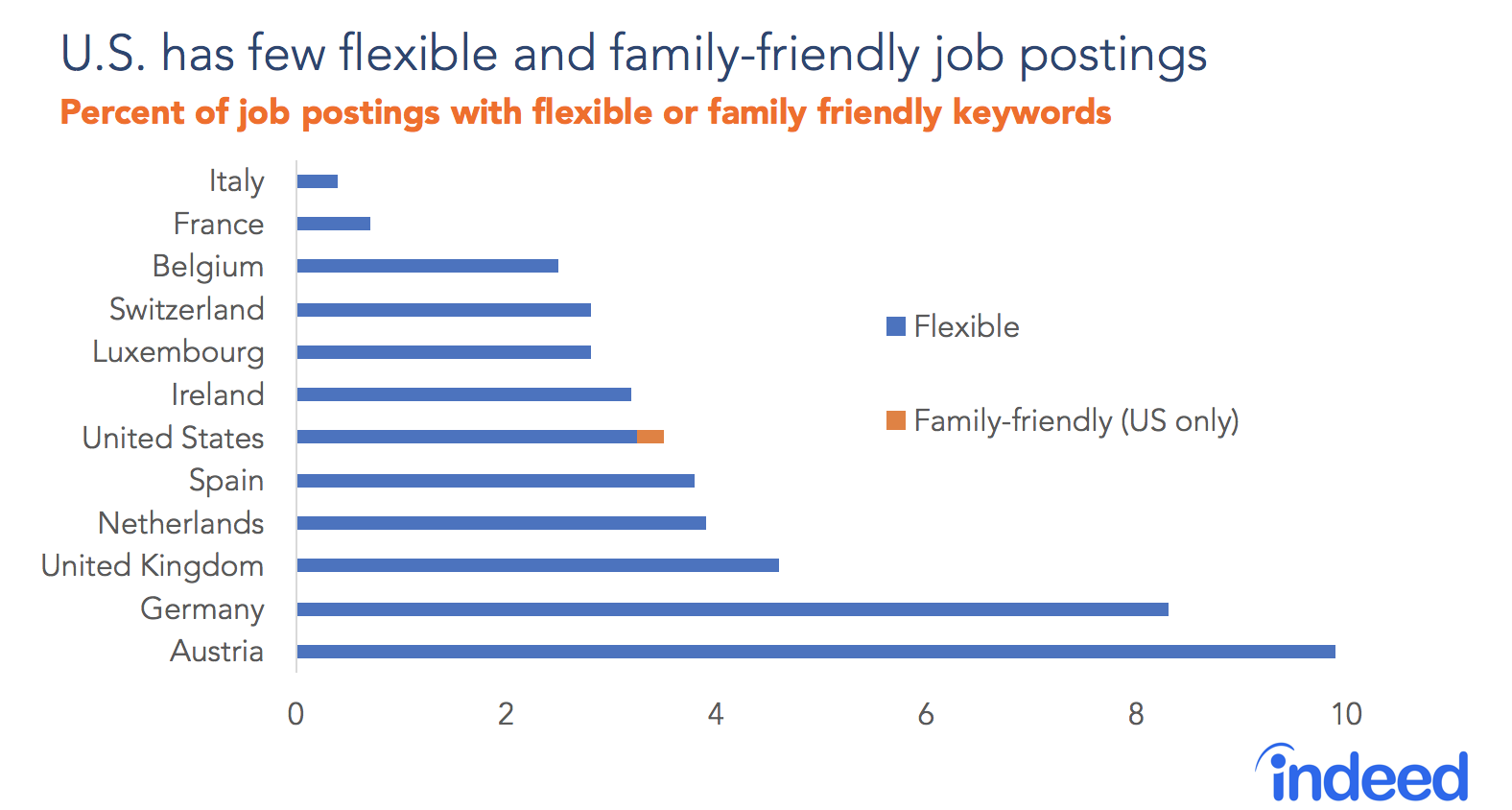 Indeed's research on flexible or family friendly job advertising in the US builds off work done by Indeed economists in Germany and France who looked at job posting trends in the continent. That analysis just focused on policies such as working from home or allowing flexible hours. The site's economist teams then conducted an additional analysis on US job postings to count those touting family-friendly policies such as paid family leave. In the 11 European countries, such policies are mandated by law.
In some cases, the discrepancy between the US and Europe is substantial. In Austria, the prevalence of flexible or family-friendly jobs on Indeed.com is about three times greater than in the US. But the US actually has more family-friendly job postings than France or Switzerland, although it's worth repeating that in those countries policies such as paid family leave are universal and required by the government, and thus jobseekers may not need to know whether or not an employer offers those benefits.
These findings confirm other reports that the US still has a way to go in making jobs friendly to parents. For example, a recent report found that fathers in dual-earner couples were even more likely than mothers to report work-family conflict.
Some overall takeaways
Only 3.6 percent (about 1 in 30 job) of job postings in the United States contain language about having family-friendly or flexible work policies.

While tech companies can get a bad rap for long hours, they focus on offering generous benefits to their employees. This is apparent in the number of tech roles in the top 20.

Austria has 3x more postings advertising their family-friendly policies than the United States. The US actually has more than France and Germany, however those countries have laws mandating these policies and likely do not need to advertise them.A comparison of the US against eleven European countries is in the full report.

Job seekers are more likely to find family-friendly opportunities in the arts, entertainment and media, as well as computer and mathematical; management; and business and financial operations occupational groups. A list of the top ten occupational groups is in the full report.

The least family-friendly occupational groups fall under the categories of food preparation and serving; building and grounds cleaning and maintenance; and farming, fishing and forestry.
---
Authors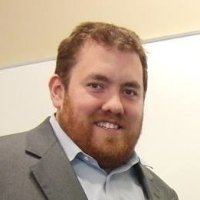 Originally from New York City, Ted Bauer currently lives in Fort Worth, Texas. He's a writer and editor for RecruitingDaily who focuses on leadership, management, HR, recruiting, marketing, and the future of work. His popular blog, The Context of Things, has a simple premise -- how to improve work. Ted has a Bachelors in Psychology from Georgetown and a Masters in Organizational Development from the University of Minnesota. In addition to various blogging and ghost-writing gigs, he's also worked for brands such as McKesson, PBS, ESPN, and more. You can follow Ted on Twitter @tedbauer2003, connect with him on LinkedIn, or reach him on email at [email protected]
Recruit Smarter
Weekly news and industry insights delivered straight to your inbox.