Corporate America is leveraging a new form of experiential learning called the remote externship to attract, engage and assess Gen Z talent in more scalable ways – and talent acquisition professionals are taking notice.  
Entry-level positions often expect student applicants to have prior professional experience.  Yet most competitive internship opportunities at large organizations miss out on students who are still genuinely exploring their career interests, and therefore whose resumes are not fully polished. 
When recruiters and talent acquisition professionals fail to cast a wide net in attracting, engaging and assessing young talent, it misses out on underrepresented student communities that are critical for building a diverse talent pipeline.  
Enter the Remote Externship: a project-based educational experience that companies like PwC, HSBC, National Geographic and Meta can use to reach and engage large cohorts of underrepresented student talent in alignment with diversity, equity and inclusion (DEI) goals and without deploying significant resources. 
Why Internships and Career Fairs Often Miss Great Underrepresented Talent
It all goes back to the significant resources talent acquisition professionals must deploy with traditional internship programs – HR and employee-supported interviews, onboarding, training, project assignments and evaluations – and the correspondingly high ROI ("Return on Internship") that is expected as a result. 
Intern conversion rates to full time hire of 80% – 90% are not uncommon, which puts enormous pressure on students needing to look buttoned up and ready to hire during their junior year of university.  This, in turn, means that talent acquisitions professionals miss out on large swaths of talented students around the country who don't get picked up through traditional resume screenings.  
The reality is that taking a bet on "unproven" students with 3-month in-person employment can be a major perceived risk for talent acquisition professionals whose resources – particularly its human capital with core responsibilities to the organization – are limited and constrained. 
On-campus career fairs and informational sessions have been the standard ways companies engage with students earlier in their career discovery process, shaking hands over the usual ho-hum conversations before directing students to a company's jobs page.  Engagement is low and superficial at these events.  
Talent Acquisition professionals need a solution that is fully remote and globally accessible to students wherever they are so that they can attract, engage and assess talent during the 9-month "off cycle" when students are in school.
Let's dive deeper into some of the benefits of remote externships as a potential solution. 
Benefits for Talent Acquisition Professionals
Talent Acquisition professionals need solutions that drive employer branding with young talents while also providing robust and predictive soft & hard skill assessment on projects that are tied to actual work their teams perform.  
Remote Externships require less time, money and resources than internships, making them an ideal early talent identification program for companies that want to invest in large scale talent identification, engagement and assessment.  They can also be ideal as a scalable student innovation program, DEI impact program or even as a way to engage recently hired – but not yet onboarded – students to reduce reneged acceptances.  
Driven by Software
Utilizing a software-enabled platform that hosts the remote externship experience is key in making the program more streamlined and successful for recruiters and talent acquisition professionals.  The ideal platform should work cohesively with companies in compiling what the projects entail and can develop training, tasks, webinars and networking opportunities from there. 
Once the program is deployed, the service continues to do the heavy lifting by onboarding the externs and allowing them to login and work remotely at their convenience – tracking their progress and evaluating them along the way.  
An Interactive Learn-Work Classroom Experience that Engages and Assesses Students
An effective remote externship program leverages two important elements: (1) skill-based curriculum development to ensure effective training and employer branding with students, and (2) Program Managers who act like TAs (teaching assistants) in a class by providing mentorship, support, feedback and assessment for students. 
This not only gives back a significant amount of time to talent acquisition professionals and their employees, but also allows them to engage dozens of externs on a single project, providing access to a wide range of early talent. Additionally, as companies work to improve their DEI initiatives, the flexibility and remote nature of an externship allows them to access more students from diverse backgrounds across the globe that may not have had the opportunity to participate in a typical internship due to time or financial constraints.
Well-known companies that have hosted successful remote externship programs include Meta, Pfizer, The National Geographic Society, The Nature Conservancy, PwC, HP Tech Ventures and more. 
Making Organizational Compliance Seamless
When structured in the right way, remote externships can give talent acquisition leaders control and insight throughout the organization. Traditional internship programs tend to be centralized and constrained to the summer which creates friction for teams looking to tap student talent flexibly and year round. 
By effectively leveraging technology, remote externships can be pre-approved by senior execs, compliance, legal and HR to enable on-demand creation of projects and on-demand access to pools of students.  Remote externships can break through corporate bureaucracy by empowering employees to activate student candidates directly while giving talent acquisition leaders the compliance control, branding control, data insights on student performance and feedback from students on their experience needed to effectively manage a modern educational program and thriving candidate network.
As talent acquisition specialists work to find talent aligned with a company's long term goals and specific skill sets, remote externships grant them insight into the success of the students at an early stage by tracking and evaluating their work, as well as learning more about them through networking opportunities. 
Cohort-based Models are Familiar to Students and Scalable for Companies
Fortune 1000, their talent acquisition leaders and employees are in need of a custom & scalable early-career educational experience to engage students.  Remote externships act like a bridge, or training wheels if you will, between the world of education and the workplace. 
Since externships are cohort-based, companies can train, engage and assess students on case studies or work projects relevant to teams without utilizing as much human capital needed with traditional internships. 
Talent Acquisition professionals and employees can also engage students on projects during the 9 months outside of summer by reaching them wherever they may be.  And compared with on-campus career fairs, remote externships allow organizations to build an employer brand that engages its employees in skill-based volunteering, thus increasing the employer's relevance to the Gen Y & Z workforce.  
In an age when Gen Z is expecting more from the corporate world, remote externships strengthen a company's candidate-facing brand by aligning with student values.  Externships also cultivate innovative strategies from Gen Z that lead to real business impact in areas like Web3, product innovation, market research and more.  
Efficiency and Flexibility for Everyone Involved
Over the past few years, cohort-based remote externships have been created to mutually benefit students and companies for the optimal project-based work experience.  Similar to a classroom-based case study or capstone project, but with a bit more real world applicability, a remote externship is a learning opportunity designed for students to gain hands-on experience within an industry of their choice, at the guidance of a host company. 
The programs require less of the students' and host companies' time, offering more flexibility for company employees to take part in skill-based volunteering.  As externs are typically less active in their host companies' day-to-day operations, they have more time to gain a greater understanding of their industry while working on projects that are catered to big picture ideas and practices. 
Most remote externships are project-based, allowing students the flexibility to integrate with their busy schedules which means that companies can engage student talent year round as opposed to just during a summer internship. 
Unlike semester-long co-op programs run between some universities and corporations, most remote externships are designed to run for just a few weeks with the optimal time commitment for a student being about 10 hours per week – work done on their own time.  
Remote Externships Aren't For Every Organization
As a talent acquisition leader or executive in charge of DEI initiatives, ask yourself these questions when determining whether a remote externship is worth exploring for your organization:
Does the C-Suite consider Diversity, Equity, and Inclusion as a priority (beyond just PR initiatives)?

Does my organization encourage innovation and change?

Is my organization's culture supportive of student mentorship and corporate social responsibility?

Will my organization embrace the idea of creating a corporate-branded experiential education program for students?

Do I have the right internal tech and product capabilities, or should I find a tech partner that can streamline the process?  Making sure that the right technical capabilities and processes are in place will ensure a streamlined and smooth program delivery.
The Big Takeaway
Companies might consider adding remote externships to their company initiatives for several reasons: (1) to accelerate their DEI initiatives by extending more opportunities to assess underrepresented talent on real or simulated work; (2) to expand their early talent employer branding by leveraging students' proclivity for remote experiences and career discovery; and (3) to simplify the cost, administrative overhead, and employee time needed to support large-scale student professional experiences as an alternative to internships. 
As students become more aware of remote externships within their field, they will most likely begin to seek out these programs over an internship, favoring the flexibility, project-based learning style and networking opportunities. 
---
Authors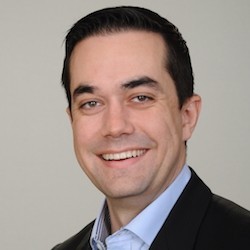 Matt is the Co-founder & CEO of Paragon One, which scales real work and experiential learning between companies, schools, and students. The company's flagship product, Remote Externships, are an alternative to internships that provide students with more access, flexibility, and credentialing opportunities so that they can build their resume while developing fundamental skills that employers seek. Matt holds both a B.S. degree in Computer Science & Engineering and a B.S. in Management Science from the MIT.
Recruit Smarter
Weekly news and industry insights delivered straight to your inbox.