Ghosting isn't just a dating phenomenon — recruiters are getting ghosted, too. Candidates can vanish at any point during the hiring process, even after accepting a job offer. The traditional job application procedure creates many drop-off points. To keep qualified candidates, hiring managers need to ask: How can we speed up and modernize hiring to fulfill the needs of both parties?
If you aren't familiar with the term, "ghosting" is when someone ends a relationship by ceasing all communication without explanation or warning. It's happening more in today's competitive hiring climate because candidates hold the power — 84% of job seekers admit to ghosting an employer or potential employer within the last year and a half. Companies need a way to keep their potential employees engaged from application to onboarding and beyond.
Hiring managers should consider these three points to prevent candidates from disengaging and ghosting.
Forget the Ways of the Past, Serve the Modern Workforce
The U.S. Bureau of Labor Statistics reports that there are more than 10 million open jobs and less than six million people looking for work. The surplus of open positions is causing fierce competition for top talent. It starts with the job application. Most job seekers won't endure overwhelming paperwork or jump through hoops to apply. According to Greenhouse, 70% of online job seekers won't complete an application if the process takes too long. Eliminating the traditional application process altogether could bring candidates in the door.
Technology is smarter than you think. Conversational AI can manage incoming applications and free up hiring managers' time. Asynchronous chatbots take just minutes to see if a candidate is qualified to move on to the interview phase, and the conversation can happen anytime, day or night. With this improvement, the opportunity for candidate drop-off decreases dramatically. 
If You Don
'

t Move Quickly, the Candidate Will Move On

Employers must move quickly to schedule an interview with a promising candidate. When candidates submit their applications, they are more engaged than they will be at any other point. To remain competitive, employers need to jump to respond, no matter what time of day it is. Hiring managers can't be available 24 hours a day, but they can rely on conversational AI to set up an interview within minutes of screening an application, any time, any day.

The automation eliminates sending back-and-forth emails, playing phone tag, navigating calendar conflicts and waiting for responses. A significant candidate frustration is a lack of response from a hiring manager. No wait time means no opportunity for a candidate to ghost. If the candidate needs to reschedule an interview or ask questions, conversational AI is always available with an immediate response. Companies implementing the tech are experiencing success. 
Respect Their Hustle, Meet Candidates Halfway
Committed as candidates may be, they are still human. The job search is difficult, and everyone can use some additional support. Conversational AI sends reminders throughout the hiring process, ensuring candidates know interview times, application status, onboarding tasks and start date. Maintaining communication eases anxiety and keeps both parties on track. Companies using these automatic prompts report a significant reduction in candidate ghosting. 
Communication remains vital after the interview. Most job seekers expect to hear back from interviewers within a week, or they lose interest. Hiring managers should follow up with candidates as soon as possible to avoid candidate drop-off.
After a hiring manager extends a job offer, communication with the new employee can fall off as they move on to the next round of applicants and interviews. Correspondence is imperative at this stage to prevent important details like onboarding materials, directions to the office, dress code or even start dates from slipping through the cracks. For new hires, a lack of information can lead to feeling confused and forgotten, which can bring on more ghosting. Once again, modern technology provides a solution to breakdowns in communication.
Conversational AI guides the onboarding process. Keeping the lines of communication open between the offer and the start date makes new hires feel more connected to the company and less likely to disappear without explanation. And if they do have second thoughts about the job, conversational AI gives them a way to alert the employer.
Inevitably, some candidates will drop out of the hiring process, regardless of what a company does to prevent it. But providing an unrivaled candidate experience is an employer's most powerful way to fend off ghosting. In addition, using AI for hiring requires less effort and reduces wait times for potential employees and employers. Stop spending unnecessary time and effort to keep candidates engaged. Leverage available technology to simplify the process. 
---
Authors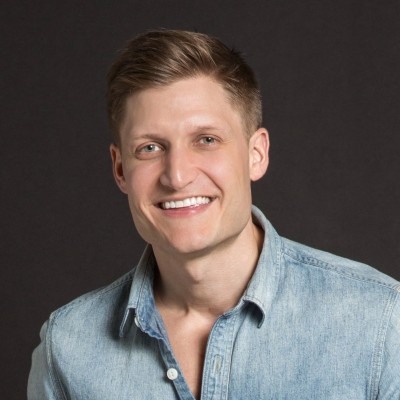 Joshua Secrest is the VP of marketing and client advisory for Paradox. Josh has led talent and talent acquisition teams for some of the world's largest and most recognizable brands. In his most recent role as Head of Global Talent Strategy at McDonald's Corporation, Josh helped design people programs and experiences to support internal and external talent for McDonald's corporate offices and restaurants around the world. Previously, as Head of Global Talent Attraction at McDonald's, he collaborated with Paradox to bring the world's first voice application to life in partnership with Google and Amazon's Alexa. Prior to joining McDonald's, Josh spent over 13 years at Abercrombie & Fitch Co. where he was as an HR business partner and led various HR functions including global talent acquisition, philanthropy, and home office development.
Recruit Smarter
Weekly news and industry insights delivered straight to your inbox.