Although the labor market finally appears to be cooling off, talent acquisition remains a major problem for hiring managers as we enter 2023. While there are 10 million job openings in the United States, there are just 6 million unemployed, active job-seekers. Many factors have exacerbated this labor shortage, from a persistently low labor force participation rate to an increase in savings, high turnover rates and retirements during the COVID-19 pandemic. 
In other words, hiring managers face a series of structural challenges that will make recruitment and retention difficult for the foreseeable future. This is why HR teams are increasingly using innovative strategies to reduce hiring costs and identify more promising candidates. Talent rediscovery is among the most effective of these strategies, as it allows hiring managers to narrow their candidate search to potential employees who have applied previously, which means they're choosing from talent pools that are more likely to be aligned with their needs. 
Companies are now using AI to dramatically improve cumbersome applicant tracking systems (ATS) – a process which filters candidates much more efficiently, improves time-to-hire, and helps companies find the right people for open positions. Let's take a closer look at how AI-powered talent rediscovery is changing hiring, as well as several strategies for using this approach to build a stronger workforce as cost-effectively as possible. 
New Technologies Can Facilitate Talent Rediscovery
One of the most difficult aspects of talent rediscovery is gathering and processing the full range of data that exists on all former applicants. Even if that information is technically available, hiring managers aren't capable of manually analyzing it quickly and thoroughly. Considering the fact that just 55% of HR leaders say they "effectively surface past applicants to fill open roles," it's clear that the methods of talent rediscovery could use an update. 
Hiring managers can use tools based on artificial intelligence (AI) technologies to rapidly review all relevant applicant information: resumes, cover letters, references, previous interactions with the company and so on. AI-powered talent rediscovery can also enable personalized engagement with candidates on the basis of their unique backgrounds and professional aspirations. Over three-quarters of senior candidates say the recruitment process affects their perception of a company, while 62% of these candidates report that they've abandoned this process because it was taking too long. 
AI-powered talent rediscovery attempts to address all these issues concurrently by making the hiring process more data-driven and predictive, creating a candidate-focused hiring experience and improving efficiency for companies and future employees. 
How Companies Can Fully Leverage Technology to Rediscover Talent
Companies can use AI-powered talent rediscovery software in conjunction with their existing ATS, which will provide the raw data necessary to assess candidates and communicate with them productively. These tools make it possible to evaluate whether candidates have the skills, experience and even personal characteristics for a specific role.
If a company used a pre-employment assessment when the candidate applied, this will provide even more data to analyze such as cognitive aptitude, emotional intelligence and other relevant traits. 
One of the main reasons many companies are failing to rediscover talent with their existing ATS is the fact that these systems are incapable of providing qualitative data about candidates. They warehouse basic information, but can't use that information to generate actionable insights.
When HR teams use AI to rediscover talent, they won't just search a much wider array of candidates than they could with manual ATS solutions, they'll also determine which candidates are suited for which roles, overall cultural fit and the likelihood of successful outreach. 
AI-Powered Talent Rediscovery Offers a Critical Competitive Edge
A crucial aspect of any hiring process is its ability to predict which candidates will perform well on the job. Traditional hiring methods such as resumes and unstructured interviews have a poor record of predicting job performance when compared to objective measures such as general cognitive ability. These methods are also prone to bias, which leads some candidates to conceal certain aspects of their identities (such as race) when they apply.  
By reevaluating former candidates and applicants with more advanced, less bias-prone tools, it's possible to surface overlooked talent. While AI is limited to existing data about candidates, it can make connections and predictions that other forms of analysis cannot.
AI-powered talent rediscovery can mitigate bias by impartially evaluating candidates on the basis of their suitability for each job, a process that will simultaneously make more predictive decisions by focusing on the abilities and traits that actually matter. Even if the candidate in question applied for a position that's no longer available, the same approach will work in novel situations. 
At a time when the competition for talent is intense and candidate experience matters more than ever, AI-powered talent rediscovery can help companies reduce hiring and onboarding costs, take full advantage of their existing talent networks and hire exceptional employees. 
---
Authors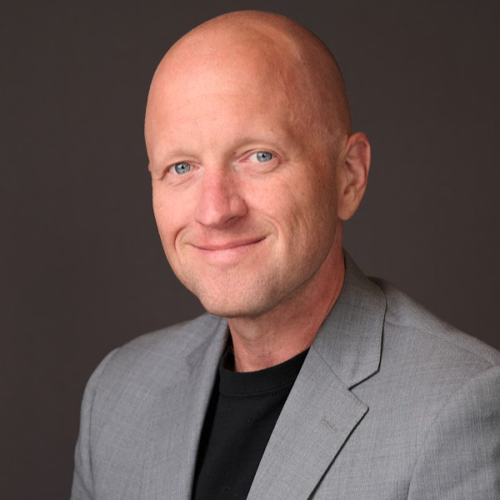 Matt Ekstrom is a long-time veteran of the HR and TA tech space. A former co-founder of several companies including HiringSolved, he's an in-house expert for effective branding and growth strategies in the industry. Wanna talk shop? Drop him a note. Matt's always game to talk about the recruiting and HR tech space or creative marketing campaigns.
Recruit Smarter
Weekly news and industry insights delivered straight to your inbox.