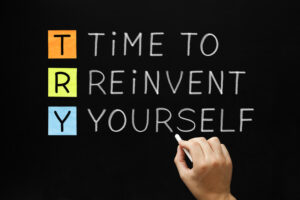 Recruitment isn't the same creature it used to be.
Before dotcom grew up, recruiters operated on a different set of rules, with closed doors and gate-keeping that frustrated the most eligible candidates. John Hollon noted on my inaugural podcast episode for The Emotionally Intelligent Recruiter that candidates used to have a harder time getting in touch with headhunters and recruiters. They had to adhere to stricter standards and tighter rules for the application process.
With those stricter standards came a ruthless industry shrouded in secrecy.
The digital revolution has changed everything, both in the workplace and in the recruiting world. As recruiters, we have a responsibility to change with the times. Those changes aren't just about the technology that we employ to ensure the right fit for a company and a candidate — it's about the emotional work that we have to do, too.
Searching for a better way
Every big change in a person's career is preceded by an epiphany. Mine came shortly before I left my partnership in Europe. We'd placed a former Amazon employee, a Seattle resident, at a Groupon clone in Europe to work with Italian CEOs. But instead of celebrating this enormous win, I thought: "There's something wrong here."
The way the system had been working left candidates and their new companies out in the cold at the end of a placement. There had to be a better way.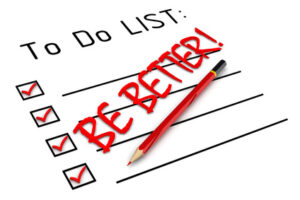 When I started FORWARD, I wanted to build an agency that did more than just place a candidate. FORWARD needed to provide support as a candidate and their new company moved through those early phases together, learning the intricacies and nuances of one another.
So, I evolved my work from being just a "recruiter" to being a recruitment reinvention "specialist."
While the undercurrents of technology often bump up against the work that recruiters do with candidates and companies alike, it's more important than ever to do the real work. As recruiters, we must hone our interpersonal skills if we're going to thrive in today's new digitally advanced world.
Forward-thinking companies are also beginning to recognize that they need focus on recruitment reinvention to function across departments and truly engage employees in creating effective pipelines with a deep understanding of department needs from both interpersonal and cognitive perspectives.
The importance of recruitment reinvention
I asked David Namkung, Partner of The Counsel Network, about why recruitment reinvention is so important. He said:
Transactional recruitment is becoming increasingly replaced by technological solutions and lower-paid (and outsourced) talent therefore driving a race to the bottom at this end of the market. I regularly receive inquiries from third-party vendors aiming to sell lead-generation solutions (i.e. mass-headhunting); this suggests to me that headhunting/talent solicitation, by itself, will have diminishing strategic value for the client, and also the candidate."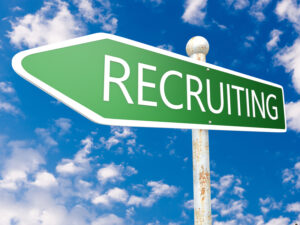 The era of drive-by recruiting is over. We must be able to earn and maintain trust in order to develop relationships. A great recruiter is a deal maker who can keep the relationship and ultimately negotiations moving forward.
The process requires excellent interpersonal skills and the ability to understand each side. Listening and understanding are the two most important skills to hone as we move from the way things were and into the new global standard of artificial intelligence and automation.
But tech cannot replace the human experience. In fact, it's never been more important to be human.
"Recruiters need to have demonstrable and current expertise in the area they are involved in. This generally requires specialization in a given field. [They] will have to place additional emphasis on maintaining relationships and adding real value to the client," Namkung said, when asked about how recruiters can "future proof" their work. "[They'll have to do this] through distinguished emotional intelligence and unparalleled responsiveness."
Taking the time to transform your mindset and really take charge of your career and brand is a challenge. Developing a niche in a particular area is key, as well as engaging in ongoing professional development.
A focus on working for both candidates AND your company
As the talent wars continue to heat up, recruiters who can effectively help both talent and companies will quickly rise to the top. Recognizing that we work for talent as much as we do for companies is pivotal and nurturing those long-term relationships is a vital skill. We need to be able to identify high potentials early on and then nurture those relationships.
It's never been more important "to stay relevant and competitive," Namkung said. "At the end of the day, if you aren't resourceful and on top of market trends, technology, and your own personal development, it will impact your ability to deliver talent." The nature of work is changing and we need to respond to with thoughtfulness and precision in every facet of the placement process.
It doesn't matter if we belong to an internal recruiting department, external sourcing company, or if we operate as an independent agent; as recruiters, we need to take charge of our professional brand and professional development in order to thrive.
Recruiters will continue to be the lynchpin for organizational success. Continuing to find ways to work in harmony with technology, talent, clients, and ourselves will be the measure of how effectively we are able to move the world of recruitment – and the people we work with — forward.
---
Authors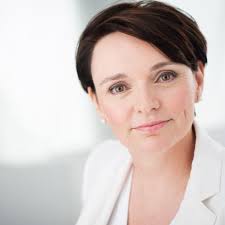 Caroline Stokes is the founder of FORWARD an international executive search and executive coaching company for innovation leaders. Follow her on Twitter @oCarolineStokes, or connect with her on LinkedIn.
Recruit Smarter
Weekly news and industry insights delivered straight to your inbox.