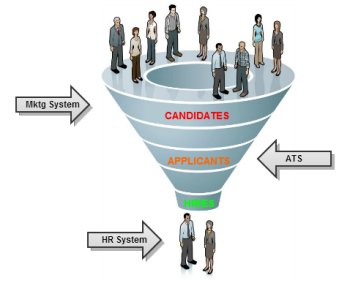 Marketing and recruiting have become inexorably intertwined, with recruitment marketing emerging both as a distinct discipline and a core competency affecting every part of the talent acquisition cycle.
In order to prepare for the future of talent acquisition, and overcome the talent shortage (real or imagined), we must rethink the way we approach recruiting — and, as such, recruitment marketing.
For recruiters, this means thinking like a marketer, and adding some core marketing competencies to the talent acquisition toolbox. Here's the good news — the game hasn't changed, only the tools. More good news — like recruiting, marketing isn't rocket science.
That is, of course, if you can understand these basic recruitment marketing fundamentals:
Brand Marketing: The Company Brand Belongs to the Talent
Employer branding, while a relatively new discipline, used to mean creating slick collateral and creative campaigns produced under the auspices of an outside agency, allowing organizations themselves to shape perceptions and employer value propositions.
With the rise of social tools and technologies, however, there has been a democratization of information, and, as much as HR wants to believe otherwise, the organization no longer controls the employer brand — the company's current and prospective employees do.
People are talking about your brand, whether you like it or not. That means ditching the generic smiling stock photos and platitudes about people being your greatest asset on your career site and actually developing a brand that shows what it is really like to work at your organization — warts and all. Not only does authenticity resonate more profoundly with candidates and current workers, but it also acts as an effective screening mechanism when it comes to ensuring culture fit and meeting expectations set forth in the hiring process, leading to better quality of hire and, ultimately, retention.
Lead Generation: Focus on Inbound and Outbound
Another major trend in talent acquisition today is the increase of proactive sourcing. Success at recruiting, like marketing, has become incumbent not only on being able to create a pipeline of the right leads, but also the ability to nurture them. This means that applicant tracking systems, once designed to capture exclusively inbound leads, must now have the functionality to generate outbound leads as well,transforming once dormant databases into CRM systems.
The days of the proverbial "black hole" are rapidly disappearing, and it is not hard to predict that as these capabilities become more prevalent and more utilized, organizations will err on the side of over communicating with applicants — a significant shift when it comes to candidate experience.
Lead Nurturing: Build a Pipeline
Once leads are generated, though, how do we nurture them effectively? Enter talent networks.
According to a recent poll, 78 percent of candidates will join a talent network and share information with potential employers, but only about 19 percent of companies actually have one. This represents a tremendous opportunity for employers to help close the talent gap while building an easy to engage pipeline.
Of course, candidates have expectations. Building a talent network isn't enough to make the talent actually come. To create a meaningful talent network, and the lead nurturing that goes with it, requires added value, rather than simply trying to extract it. That means not only blasting job postings, but also sharing information and insights on your company, the hiring process, and general job search best practices which create not only more engaged leads, but better — and more viable — candidates.
Ultimately, those qualified leads are what define success in marketing — and recruiting.
Originally Published on The Human Capitalist
---
---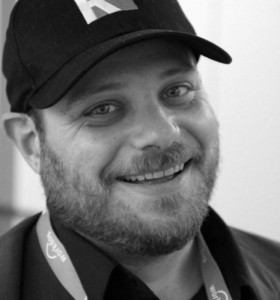 Matt serves as Chief Content Officer and Global Thought Leadership Head for Allegis Global Solutions and is a partner for RecruitingDaily the industry leading online publication for Recruiting and HR Tech. With a unique background that includes HR, blogging and social media, Matt Charney is a key influencer in recruiting and a self-described "kick-butt marketing and communications professional."
Recruit Smarter
Weekly news and industry insights delivered straight to your inbox.