To state that the recruitment process has been more complex than ever would be an understatement. With every job posting, there is a large pool of candidates trying their finest to be selected as they put their best foot forward. Among all these candidates, the organization has to make sure that they choose the premier out of the applicants while also nurturing the relationship they share with the candidates to ensure that interested applicants will not hesitate before applying again.
However, to make sure that all these aforementioned goals are being met without overwhelming the staff, there is a need for the software to come in and cast its magic. That's where the recruitment CRM software comes in handy. 
Is It Useful?
CRM (Customer Relationship Management) tools are used worldwide to take care of the relationship with the customers by combining all the information and communication in one place. There is no need of using various software and databases as all the clients' data can be stored and accessed by every worker in the organization.
CRM tools are very popular in the client-based business sphere. The popularity of CRM gave rise to the question of how many tasks could be simplified with the help of it and that gave birth to recruitment CRM (Candidate Relationship Management) tools.
In a nutshell, recruitment CRM software ensures that no resume is missed and that no candidate feels ignored. The whole recruitment process from the beginning to the end is monitored by using the sourcing tools to find the talent, track the application process and make sure that no one is out of the loop.
Now that we have glossed over the terminology, we can discuss the reasons why CRM software should be adopted into work environments.
Resume Management system
There is no specific way to make a resume and even though that gives the freedom of creativity to the candidate, it can be a painstaking process to go through those resumes looking for the desired skills for any recruiter.
To save time on that, a good recruitment CRM can actually parse the resume, find the keywords and extract the important details of the candidate for further processing. The resume parsing process can be complicated but is very efficient in going through the resumes and saves tonnes of time for the employees.
In addition to that, all incoming emails can be sifted through by the software to find the ones with resumes attached so that they can be uploaded to the database.
Lachlan de Crespigny, co-founder and co-CEO of Revelo says, "A good CRM should be able to support different kinds of files and should have high accuracy to populate the recruitment database. It is also beneficial to find the one that is not very pricey or claims to have an accuracy of up to 100% as that is not possible with varying types of CVs."
Collaborative Hiring
Every company is working hard to find the top talent while also reducing interviewer bias. Therefore, a recruitment process is not a one-person job and thus, needs streamlined communication. For this reason, a CRM can help with recruitment by posting the job openings, keeping a track of the applications, updating the status and sending the responses to the candidates.
It is easy to leave reviews after a candidate's response, mention the colleagues and leave comments if there is something to add to the process. It allows you to have the perks of engagement like social media without the need to share your data with third parties.
All of these updates are available to all the recruiters which let everyone collaborate on the tasks. The result of collaboration ends with a transparent hiring process which ends with making informed decisions.
We interviewed Steve Elliott, franchise owner of Restoration1 via email for his expert insights. He said, "With recruitment CRM systems, you can take collaboration to a whole new level by improving both internal and external communication. It's much easier for everyone on your team to accomplish their goals when all of your clients' data is accessible from a single platform."
Automated Tasks
There are monotonous tasks associated with hiring which can be fully automated as a workflow. For example, if the candidate is scheduled for an interview, every person involved in the interview can be alerted once the interview is set and can have the slot booked in their calendars.
In addition to that, a Chrome extension can be used to source the resumes that interest the employer. As a result, recruitment CRM reduces the workload of manual data entry and various recurring tasks by automating them.
Blueprint for Every Worker
The hiring process for different teams can be created into blueprints to help everyone know how the process works. For instance, some teams might have two interviews with the candidate while another team has a test followed by an interview and this can be confusing for different team members.
Joe Troyer, CEO & head of growth of Digital Triggers says, "To prevent confusion among the recruiters, it's best to have a blueprint for each position in the hierarchy. The blueprints can be created by making hiring pipelines in the CRM which can be accessed by the interested departments."
Improves the Reach
All organizations are always on the hunt to find the most suitable candidate for their work. It can be quite puzzling to post to every job board and track each one to make sure that the process is going smoothly. However, most CRM provides the option of posting to multiple job boards with a single click. They have integrated the LinkedIn application feature for postings.
Reduces Paperwork and Brings Better Results
Can you imagine having to search through a stack of resumes to find the right person for the job? There is a good chance that you will not be able to locate the best option. Recruitment CRM software uses Cloud computing storage to store tons of data and saves the talent hunting professionals the nightmare of having to look through stacks of papers for the right candidate.
On the other hand, it is also very time-saving. It reduces the need for data entry as there is a hiring pipeline that is being followed. The results are mostly very accurate and this makes the tasks quite efficient. 
Vincent Amodio, founder & CEO of Icon Medical Centers adds to the piece, "Administrative tasks are important, but they take too much time and effort. Recruitment CRM has the ability to automate recurring processes, freeing up your time to focus on the things that are most important to you."
Builds a Better Applicant-Employer Relationship
As it has been criticized in the recent past, many candidates do not wish to be left in the dark once the interviews are conducted. Even in case of rejection, they believe that they should be informed and in a better case scenario, be given feedback as to why they were not chosen for the particular job.
On the flip side, it is also understandable that an employer does not have enough time to send the response to everyone who applied. This could be simplified with the use of recruitment CRM. As the name suggests, CRM improves the relationship between a candidate and an employer by automating the process.
In the case that every candidate receives a response, they will know that they can move on to the next opportunity while the employer would also not have to do extra work to have a good impression. 
Helps with Market Research
It is true that 73% of job-seekers are seeking jobs passively. That means that a good-reputed company would be able to attract these candidates. When we use different job boards, it helps us to see which postings have been successful and as a result, how many of these candidates applied to the positions. It helps us with using different strategies to see which campaigns are successful.
Saves Operational Costs
With recruitment CRMs, there is no need for physical locations anymore. With most work being virtualized, it was high time that the hiring process got automated as well. Before the virtual influx of tasks, all the hiring employees had to get together physically to have an interview with the candidate. This was a demanding experience for employers as well as employees.
Antoine Boquen, CEO and co-founder of Horizons says, "With a virtual setup, there are no costs related to operation as there is no physical space needed to get the tasks completed. This allows for more budget for other recruiting-related tasks as having a good CRM costs significantly less than renting a working space."
Conclusion
As the pandemic engulfed the globe, we all realized how important it is to find virtual solutions to our problems. The hiring process had to be virtualized along with every other task within the company. Filling a job seemed harder than before as there was no way to know whether the candidate could be a good fit or not.
As a result of this, recruitment CRM software is the cutting-edge response to the issues that are faced by businesses while hiring new candidates. Investing resources into a good CRM system brings hiring processes into alignment, which makes the hunt for new employees much more effective. As a result, your company will be able to add qualified and enthusiastic newcomers.
---
Authors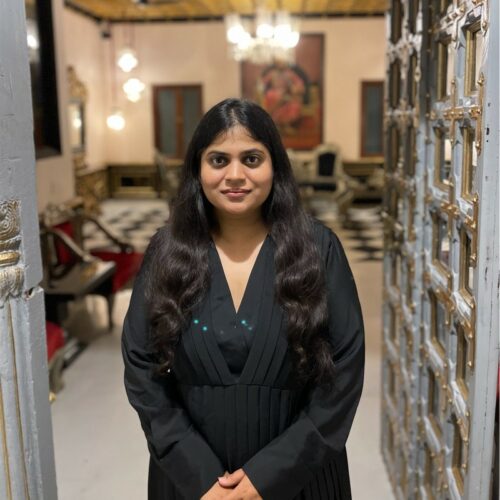 Kruti Shah is a content writer and marketer at The Marketing Drama. She loves to write about insights on current trends in Technology, Business and Marketing. In her free time, she loves baking and watching Netflix. You can connect with her on Linkedin.
Recruit Smarter
Weekly news and industry insights delivered straight to your inbox.