Addition of industry veteran Cheesman signals latest in string of high profile hirings as RecruitingDaily continues growth, expands business;  as Editor, Cheesman will contribute content and editorial for RecruitingTools.com.
NEW HAVEN, CT — August 23, 2016 — RecruitingDaily, the world's top destination for content and conversation dedicated to recruiting, sourcing and hiring best practices, today officially announced the addition of Joel Cheesman as Contributing Editor.
In this role, Cheesman will work with Jackye Clayton and our team of writers helping direct the daily editorial operations, content strategy and site coverage for RecruitingTools.com.
Cheesman brings almost two decades of experience in covering the online recruiting and HR Technology industries, with his first foray into blogging, the award winning 'Cheezhead,' emerging as one of the first – and most popular – sites covering online recruiting and talent technology.
During its run from 2005-2008, Cheezhead was noted for its biting commentary, in-depth analysis and unrivaled industry coverage before Cheesman's company, HRSEO, was acquired by Jobing.com, joining the larger firm as a member of its senior management as SVP. Cheesman subsequently joined EmployeeScreenIQ, one of the world's top employee background screening companies, where he served as Director, Strategic Alliances and Digital Marketing.
"Cheezhead helped set the standard for edgy, informative and entertaining content in this industry, making a huge impact and establishing Joel as one of the top thinkers and pundits in the talent technology space," said Matt Charney, Executive Editor of RecruitingDaily. "Joel has been one of the biggest influences not only on our entire industry, but on my own career, and I couldn't be more excited to welcome him to the RecruitingDaily lineup."
As Contributing Editor, Cheesman will write ongoing commentary and content as the voice of RecruitingTools.com. This will include insights and expertise on new and emerging trends and technology in talent acquisition, focusing primarily on reviewing specific products and tools while providing analysis on the bigger talent technology picture. This will include breaking news and investigative reporting on both established and emerging HR technologies and tools.
"We're thrilled to have Joel Cheesman on the team," said Noel Cocca, RecruitingDaily CEO. "His ability to look at new companies, products and solutions within the HR technology space is really rare. We're very excited to bring Joel's unique perspective, historical knowledge, and insider status within the HR Technology industry to our audience. We've all followed Joel for years now and to add him to our expanding pool of talent here at RecruitingDaily is really exciting for everyone."
In addition to his role in the editorial operations and content strategy for Recruiting Tools, Cheesman will bring his unrivaled knowledge and expertise to RecruitingDaily as a key contributor for the bigger business, including serving as a featured expert in the company's inaugural series of #HRTX events, presenting at industry events such as trade shows and user conferences, and serving as a key contributor for the company's existing lines of business, such as advisory and marketing services.
"I was really attracted to the company's vision," said Cheesman. "RecruitingDaily has always been known for not being afraid to push envelopes, push buttons, push the limits. This willingness to challenge the status quo and their reputation for edgy content is something I can appreciate – and I wanted to go along for the ride."
Cheesman noted that the organization continues to add more and more personalities to its lineup of editors and writers, and looked forward at the chance to "take things to another level."
While Contributing Editor for Recruiting Tools, Cheesman will continue to serve as the founder of Ratedly, an iOS app designed to monitor anonymous employee reviews and provide automated alerts and insight for employers.
About RecruitingDaily:
 With the world's largest online network dedicated to recruiting and talent acquisition, RecruitingDaily's growing global portfolio is one of the fastest growing and most widely read B2B content destinations online.
From communities like RecruitingBlogs.com, established in 2007 as the world's first recruiting-relied social network, to our award winning industry coverage on flagship property RecruitngDaily.com, RecruitingDaily is dedicated to helping the world of work work better. RecruitingDaily reaches hundreds of thousands of global HR leaders, hiring stakeholders and recruiting leaders all around the world every month.
For more information, check out RecruitingDaily.com, follow @RecruitingBlogs on Twitter or subscribe to the RecruitingDaily feed for the news and views you need to know, freshly served straight to your inbox.
Press Contacts:
Katrina Kibben
Managing Editor, RecruitingDaily
Matt Charney
Executive Editor, RecruitingDaily
---
---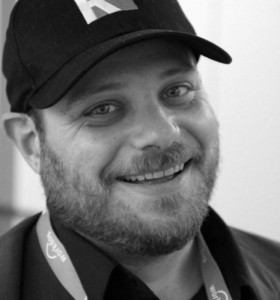 Matt serves as Chief Content Officer and Global Thought Leadership Head for Allegis Global Solutions and is a partner for RecruitingDaily the industry leading online publication for Recruiting and HR Tech. With a unique background that includes HR, blogging and social media, Matt Charney is a key influencer in recruiting and a self-described "kick-butt marketing and communications professional."
Recruit Smarter
Weekly news and industry insights delivered straight to your inbox.