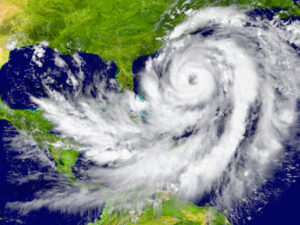 The 2017 hurricane season doesn't end until November 30, and yet, without even accounting for Hurricane Maria, we are already facing an economic impact estimated at $290 billion dollars from Harvey and Irma.
What is destined to be the costliest hurricane season in U.S. history is causing economic disruption across regions dominated by energy, petrochemical production, oil and gas, steel, medical research, aerospace, agriculture and tourism.
Thousands of business have been destroyed, causing an immediate contraction in the local labor markets as tens of thousands of Americans lost their jobs or couldn't get to work unless they worked remotely. With almost 1 million cars destroyed in Houston alone, the area's lack of mass transit has made it even tougher for people to commute as businesses reopen.
Many utility and electrical grid-oriented companies were severely damaged, making it difficult to restore power in critical areas like hospitals and nursing homes. This, in turn, intensified pressure on Uninterruptible Power Supply (UPS) services to meet increased demand.
While Harvey and Irma caused immeasurable human suffering, many experts concur that the long-run economic impact of these kinds of disasters is to actually "lift economic activity" as rebuilding begins.
Hurricane hiring surge expected in key industries
Hundreds of thousands of structures were impacted by these storms, requiring enormous cleanup, demolition, and reconstruction efforts. As infrastructure, businesses, and homes are rebuilt and millions of motor vehicles replaced, we can expect hiring surges across a broad range of industries including:
Waste management and environmental companies supporting demolition efforts and clearing out debris.
Insurance firms servicing commercial and residential customers and scheduling construction projects.
Construction companies setting up extra offices and sites; builders and crews buying materials boost building materials, trucking, and construction equipment industries as well as retailers like The Home Depot and Lowe's.
Furniture and household appliance industries ramping up to furnish new homes and offices.
Data Centers staffing up as companies seek more secure locations to house data made vulnerable by lack of power or other hurricane-related damage.
Car dealers, used and new.
Florida, Texas, and Louisiana will see years of rebuilding and face difficulties keeping up with labor demands.
Here's something to keep in mind: Recruiters already dealing with tight labor markets in general must now reckon with the country's persistent shortage of electricians, plumbers, HVAC techs and any kind of construction tradesperson with skills vital for disaster recovery. Trades should anticipate having order backlogs for the foreseeable future unless they can quickly staff up and hire more crews.
6 keys to minimizing disruption
From Houston to Miami and beyond, there will be more work and stress ahead for HR/Talent Acquisition teams working with areas in Texas and the Southeast pounded by Harvey and Irma.
Expect higher requisition loads in the months ahead as the labor market reshuffles. And, be ready to deal with higher pay demands to win candidates as the labor market gets even tighter.
In short, you need to start staffing up your team now to replace all that is lost and meet increased labor demand.
 Recruiting teams should consider the following steps to minimize disruption:
Scope out market changes  –Re-assess your candidate pools and identify what has changed. In other words, determine the viability of your candidate inventory.
Re-assess your priorities — Work with your hiring managers, customers or operations team to learn about their new openings and re-assess their short-term and long-term priorities. Remember, the labor markets will have some degree of reshuffling going on.
Evaluate the current candidate pool — Determine your candidate shortages when looking at new orders/requisitions and aggressively market opportunities to land the candidates required.
Get outside your market — Look outside the local market at renewable candidate pools. As local labor tightens, imported experienced talent, Veterans or candidates from colleges and trade schools may be more willing to relocate into hard-hit areas.
Are remote workers an option? — Re-visit existing positions and determine if some could be done remotely. Remote talent can help offset the stress of finding the right talent in a very tight labor market as well as keep labor costs down too.
Take care of your own — Ensure you are taking care of current employees. As more job positions open up elsewhere, employees may have an eye out for their next career move. Retention strategies are critical during this time to help you keep the talent you already have.
While the outlook for the rest of the 2017 hurricane season remains unknown, you must hope for the best and plan for the worst.
Remember: Recruiters MUST take disaster planning seriously, whether it's for a hurricane or anything else. It's crucial for all talent acquisition professionals to have a well thought out first responder plan in place to help facilitate their region's recovery.
---
Authors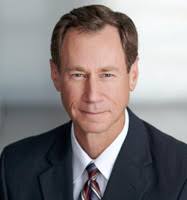 Mike Starich is the former CEO at Orion Talent, a provider of skilled talent acquisition, recruitment optimization and military hiring to businesses in manufacturing, supply chain, energy, healthcare and more. Prior to joining Orion in 1992, Mike served in the Marine Corps for seven years as a flight officer and Marine officer recruiter.
Recruit Smarter
Weekly news and industry insights delivered straight to your inbox.