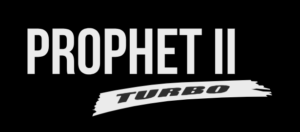 Target any company with the Prophet II Turbo Company Identifier
Prophet II Turbo by HiringSolved just added something new and important that we thought you should know about! Let's say you want to target a specific company and do some recruiting.
First, head to their company website and launch Prophet II from the right side of your screen.  You will see a banner saying how many people they found within that company, we have 63k according to the program. From here you can easily run that as a search. Let's see what it does!
Next, if we take a look at that search results page, we can see some more detail about who we've found. In this example, there are actually more people than the popup stated. We have access to over 70,000 people at this one company with a single click! You can access this feature from the Smart Search and Expert Search as well, which is helpful when you want to filter out locations or choose other exclusions. If you don't know how to access Expert Search, we show you how here.
Right now their free version allows 600 credits per month, and you can add 20 people to a list each day, free! If you want more, their Standard and Pro accounts are very reasonable.
It is important to note that these profiles are sourced from many different social profile databases. There are hundreds of millions of people within these networks, and a lot of these people aren't even on LinkedIn! Grab contacts from About.me, Behance and Github, while your competition is stuck using LinkedIn. Quickly and easily target a company and tear them apart! This new addition to Prophet II Turbo really enhances what it already does so well.
Look inside with Dean Da Costa:
---
Authors
Recruit Smarter
Weekly news and industry insights delivered straight to your inbox.