Oracle – the brand you love to… well, if you're of a certain generation that sentence usually ended with some ironic cursing. Particularly when it came to their long-running applicant tracking system, Taleo.
Taleo is an enterprise ATS Oracle was infamous for stuffing inside of larger HRIS deals. Largely successful because it was one of the first ATS's to market, the product had been designed by a Canadian supply chain engineer with zero background in talent acquisition.
It did neat things like hard-coding in a requirement for every potential candidate to create a login and password (which is no bueno when it comes to things like candidate experience and apply rates). That said: they were largely first-to-market when it came to ATS, and the managed to gain significant market share as a result. Shortly thereafter Oracle gobbled it up and, well, then they made us all use it.
Oracle Recruiting Booster is meant to be something very different. Sort of "A New Hope" with Taleo as Darth Vader and Recruiting as Luke Skywalker, it arrived on the scene 5 years ago. It's an integral part of the company's Oracle Fusion Cloud Human Capital Management (HCM) offering. If you're looking for a more mundane analogy, think of it as Microsoft365 vs Office. One you can access anywhere, the other forces you to use Bing.
It's a nifty offering as the platform is built by the company, and they clearly took a number of lessons from their experience with Taleo. So there aren't issues with different code stacks not playing nicely. It's a better all-around user experience.
There aren't any integrations from white labeled third-party vendors that randomly go offline midday because the vendor is based in Hyderabad and it's midnight there (true story). It's steadily developing into a full kit, from candidate engagement and tracking through onboarding, and then as internal employees.
What's potentially powerful is the candidate record. Since that's the object tracked – and then, if hired, evolves into the employee record – the theory goes that data stays attached, and added to, throughout their full employee lifecycle.
The Power of One Record
If you have a platform like that, and if it actually works, you can do some fun things (editor's note: end-user experience and mileage may vary, this is based on a demo and some chats). With the person-record as the object tied to them after they're hired, the recruiting team should have access to a pool of talent that's already been vetted by the organization.
For instance, internal mobility. Typically, your system of record/ job posting tools aren't tied neatly to your internal comms platforms. You may have an internal job board, but that's really not the same thing. Along with that, you generally don't have an easy way to look internally.
A fully integrated system allows you to search and communicate with that talent pool at a much more efficient rate. That's a huge advantage. Along with that, there's potential to quickly broaden employee referral rates.
The saying goes "like tends to know alike." If you're looking for a new node.js developer, part of your sourcing strategy will be to make sure team members who have that skill are made aware of the opportunity and know to share it with their external talent communities. Booster wants to automate functions like that.
The Main Event(s)
Today, the company is announcing some major additions to its offering: Oracle Recruiting Booster. The system is designed to slowly replace bolted-on solutions with more and more Oracle-created technologies. Here's what's new:
Hiring events: (Hello Indeed Events) create and promote open roles and recruiting events. Built into the Oracle Recruiting job portal to make it easy for recruiters to create event listings, registration pages and pre-screening questionnaires for specific job requisitions. Recruiters can also track registration and attendance and use Oracle Recruiting's built-in candidate relationship management tools to market events to specific candidate groups.
Two-way messaging: (IE, TextRecruit) Enables recruiters to send and receive SMS and email-based communications with candidates directly through Oracle Recruiting. Communications are automatically tracked, giving recruiting teams full visibility into the engagement history with each candidate.
Expanded Oracle Digital Assistant capabilities: IE: conversational AI (and this one goes out to Paradox). Empowers recruiters to communicate with candidates in a conversational manner and from any device. Enable candidates to sign up for and check into recruiting events, receive job recommendations based on preferences and qualifications, complete job applications, answer pre-screening questions and schedule interviews. It can now also conduct candidate surveys to help recruiters better understand overall sentiment.
Interview management: (Hello Calendly and GoodTime) Streamlines the interview scheduling process and gives recruiters deep visibility into which interviews are taking place for specific candidate groups, requisitions or events. Recruiting teams can view all candidate and interview information in one centralized location, including interview schedules, feedback and availability preferences. Automatically identifies ideal times for interviews that align with the hiring team's availability.
Next Steps
The timing for roll-out is in the first half of 2023.
Clearly, Oracle Recruiting Booster is gunning for some of the hottest focused-solution providers on the market, from iCIMS TextRecruit to Indeed Events to Olivia by Paradox, among others.
Not that there is major concern coming from would-be competitors at this point. Speaking with Indeed CEO Chris Hyams last week at their FutureWorks event in New York, I asked about his thoughts when it came to competition with their Events offering (Chris is a really nice human, by the way). His feeling on the issue is that their significant competitive advantage when it comes to events is the massive user pool they have to communicate with, and their expertise in SEO and messaging in general.
No word from the other category solutions yet. This one will be interesting to watch play out.
---
Authors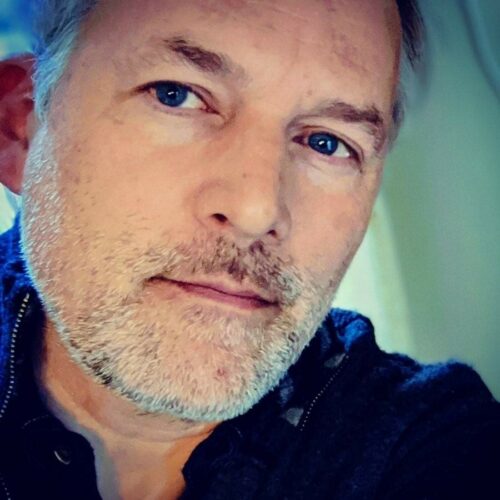 Martin Burns is a Managing Editor & Analyst for RecruitingDaily.com. Referred to as someone who's "kind of done it all in recruiting", Martin Burns is a talent acquisition practitioner as well as commentator. For the past three years, he has been reporting on and analyzing news that impacts the TA industry, first as founding Editor at Recruiting News Network, and now as Managing Editor of RecruitingDaily. Prior to this, his career has included leading, as well as consulting with, talent acquisition organizations for some of the world's most significant brands. He speaks at global conferences on talent acquisition, maintains an active presence in the global recruitment community, and generally has fun mucking around in the conversation the industry has in who it is, and where it's going. His industry-leading Facebook group "Talent Product Plays" is considered a must-join by practitioners and vendors alike.
Recruit Smarter
Weekly news and industry insights delivered straight to your inbox.