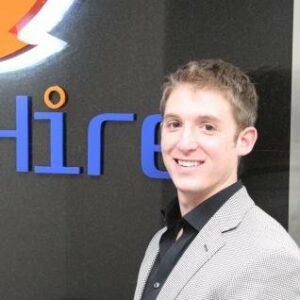 Finding the best person for your client's open positions is never easy. It becomes even more difficult if you spend all of your time looking for the most impressive resume instead of the best-fitting candidate.
Company culture fit is just as important as impressive credentials. After all, a recent study found 46 percent of small business new hires failed within 18 months. Why? In 89 percent of the cases it was because of a mismatch between the employee and the corporate culture. No matter what size organization your client is, every new hire needs to fit into the culture like a glove.
Just like your favorite pair of jeans, not every employee is one size fits all. Every candidate has a unique personality, valuable skills, and specific career ambitions. Here are just a few ways to make sure your client's next hire is a perfect fit:
Know Your Client
The first step to finding the perfect candidate for your client's open position is to really understand your client's needs. Without truly understanding the company culture and office environment, you'll never be able to make a perfect match.
Spend some time talking to your clients not just about their hiring needs, but about their company as well. Look for the unvarnished truth, not the sugarcoated version of their culture. If the company has a chaotic working style, they need candidates who will thrive under pressure. If the company puts a premium on teamwork, you don't want to suggest a lone wolf candidate. Make sure you really understand the company before you play new hire matchmaker.
Play Moneyball
In the Oscar-nominated film Moneyball, the Oakland Athletics stretch their tiny major league budget by looking for outside-the-box players. Based on statistical research, the team discovered the old baseball rules weren't always true for finding the best players. You too can use the Moneyball method to find the best-fitting candidates for your clients without breaking the bank.
After all, there's a war for talent raging right now. For instance, it's become even harder to find candidates with science, technology, engineering, and math (or STEM) degrees. There's a shortage of STEM graduates and workers, meaning recruiters have to fight tooth and nail over every hire. By using the Moneyball principal, staffing pros and recruiters can leave the beaten path and stop fishing in the same shallow pool of candidates.
Instead of looking for people with the most impressive resume, look for candidates with valuable skills who will better fit into your client's company culture. These people might not have degrees from top-tier schools, but this doesn't mean they can't be top-tier employees for your client.
Press Play In A Video Interview
An important way to ensure you hire well-fitting candidates for your client is to connect personally with candidates earlier in the process. The traditional hiring process is time-intensive, and all too often, the wrong candidate will end up wasting your time. According to the Society of Human Resource Management, it typically takes between 29 and 43 days to hire. Your clients don't want to wait more than a month to find top talent.
The key is to bypass the most inefficient parts of the traditional hiring process. For instance, you can spend up to 30 minutes on the phone with a candidate, even though you know immediately that the person is all wrong for your client's position. You can skip the phone screen and focus in on the best candidates by using a one-way video interview. In these interviews, candidates answer your written questions on video.
These video answers can then be viewed at any time and for any duration. So, if you know a candidate is all wrong for the job immediately, you can move on to someone more suited for the position. This can help busy staffing companies or recruiters deal with a high volume of candidates without sacrificing the personal touch needed to hire someone great.
Check It Twice: Don't Skip References
You've found a great candidate who seems to be a great fit for your client's company. You're thrilled and can't wait to pass the candidate along. Before you forward along a resume or recorded video interview, however, make sure you check references. A recent survey found 46 percent of job seekers had some form of false information listed on their resume.
These little fibs can come back and become a big headache for you if they're discovered. Just look at the many stories in the news of employees and CEOs being fired from high profile jobs after being caught in a resume fib. Make sure to do your homework before suggesting a great candidate, and double-check references to ensure the person you're passing along is the real deal.
Finding the perfect candidate for your client isn't an exact science. Sometimes the most impressive resume in the pile will be the exact wrong candidate for the job. The key is to find top talent who can fit into your client's company with ease. After all, one size doesn't fit all with a great fitting pair of jeans…or a great fitting employee!
How do you ensure you find candidates who will fit into your client's company? Share in the comments!
About the Author: Josh Tolan is the CEO of Spark Hire, a video powered hiring solution that allows staffing professionals to collaborate with their clients around video interviews. Read Spark Hire's staffing ebook and connect on Facebook and Twitter.
---
---
Josh Tolan is the CEO of Spark Hire, a video interview solution used by more than 4,000 companies across the globe.
Recruit Smarter
Weekly news and industry insights delivered straight to your inbox.