HCM Talent Technology Roundup: October 16, 2020
Press play to listen to this article!
Managers Stick With Social Media Screening
Attorneys may frown and talent acquisition specialists may shake their heads, but most hiring managers check out the social media profiles of job applicants.
Specifically, 71% of American hiring decision-makers believe that looking at social media profiles is an effective way to screen applicants, according to Harris Poll survey commissioned by the staffing company Express Employment Professionals. Almost as many, 67%, say they use social networking to research candidates. More than half of those found something that caused them not to hire an applicant.
The numbers aren't surprising. In 2015, 93% of employers said they checked out applicants on social media, according to Workopolis. Seventy percent of the employers surveyed by CareerBuilder in 2018 said the same thing.  
 "I do believe social media is a good screening tool to see how the candidate communicates with others in an informal setting and also as a way to screen for potential red flags," said one staffing executive. He added that such screening should be used along with other screening tools, such as resumes and references.
Another executive disagreed. "I have many friends, family, and acquaintances who I would absolutely screen out for a position by looking at their social media profiles," she said. "But I also know they have been incredibly successful in their careers." People use social media "to express ideas, beliefs, and behaviors they would never take into the work environment," she believes.
Job seekers who don't maintain an online presence are at a disadvantage, the survey found. Some 21% of hiring managers said they're not likely to consider candidates who don't have social media profiles. That's low compared to other measures—the CareerBuilder survey found 47% of employers wouldn't interview a candidate who wasn't online, for example. Employers say such invisibility leaves the impression a candidate "has something to hide," according to Business News Daily.
Attorneys say that relying on social media screening puts companies at risk of discrimination lawsuits. For one thing, managers and HR are sure to encounter the kind of protected-class information that can't be used in hiring. Tread carefully.
Managers Struggle to Aid Direct Reports Amidst Covid-19
Managers, just like their team members, are feeling the weight of Covid-19. Like employees, they're pressured to juggle family responsibilities and working from home. At the same time, 84% of them feel at least some responsibility for the strain being felt by their direct reports. 
According to the employee experience platform Limeade, more than half of managers work longer hours than they did before the pandemic (59%), and 72% feel pressured to work when they're sick. Meanwhile, 72% of workers are burned out to some degree, and 38% describe themselves as "struggling." 
Despite everyone's effort, there's a disconnect. While nearly three-quarters of managers believe their companies provide the resources necessary to support rank and file through the crisis, only 55% of employees feel their organization genuinely cares about their well-being, Limeade said. Misperceptions may be at play here: 71% of managers "somewhat agree" that their one-on-one meetings are focused on employee well-being nowadays, but only a third of workers say the same thing.
That jibes with research conducted by the customer experience provider TELUS International. In a survey of Americans working from home, the company found nearly everyone, 97%, believe it's important for companies to prioritize their employees' mental health. However, only 20% felt they can let someone know when they're feeling physically or mentally unwell. Nearly 80% would consider quitting their current job for one where employee mental health seemed more important.
Doing Business
Beamery completed its integration with Cornerstone OnDemand. The link enables real-time synchronization of data between Beamery's Talent CRM, Marketing, and Compliance products with Cornerstone Recruiting.
The startup Findem launched its People Intelligence platform, which uses data to help employers define talent needs and build candidate pipelines. The company also closed a $7.3 million round of Series A funding.
Three-quarters of technology companies have difficulty finding candidates with the right skills and abilities, according to the Consumer Technology Association's Future of Work-Study. To find candidates, 72% said they'll hire employees who meet their skill requirements, regardless of education level.  
---
Authors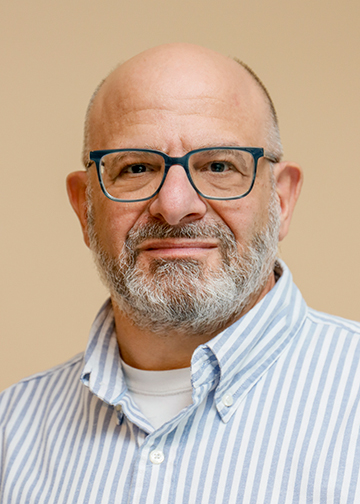 Mark Feffer is executive editor of RecruitingDaily and the HCM Technology Report. He's written for TechTarget, HR Magazine, SHRM, Dice Insights, TLNT.com and TalentCulture, as well as Dow Jones, Bloomberg and Staffing Industry Analysts. He likes schnauzers, sailing and Kentucky-distilled beverages.
---
Recruit Smarter
Weekly news and industry insights delivered straight to your inbox.