HCM Talent Technology Roundup November 6, 2020
Employers Prefer HR Tech 'Ecosystems' Over Single Suites
While it's certainly disrupted business operations around, the Covid-19 pandemic has spurred a wave of innovation in HR technology. Responding to customers' needs, often on the fly, vendors revised their roadmaps to meet fundamental changes to how and where work gets done, not to mention how new employees are identified, attracted and evaluated.
Amidst this, employers have shown an increasing belief that HR and talent acquisition can't operate at their best when they rely on a single platform. That's according to the Fosway Group, a UK-based analyst firm.
Even as HCM suites become more powerful, an increasing number of specialized products have launched to address various HR and TA processes, Fosway said. As a result, a "new ecosystem approach" allows employers to combine narrowly focused solutions with more traditional platforms.
The company's 2020 Fosway 9-Grid for Cloud HR examined both HCM suites and specialized solutions, encompassing traditional and next-generation approaches to talent processes, people management and employee experience.
Impacts on Employers
Neither business continuity plans or vendor roadmaps anticipated the pandemic's challenges, Fosway notes. Still, vendors managed to pivot as they had to, and developed solutions in video interviewing, virtual onboarding, digital learning, shift management and workforce supply, to name just same areas. As a result, the report said, "[d]espite a steep learning curve for corporate HR teams and suppliers, full digital transformation is now a reality."
Meanwhile, HR now operates in the thick of things like never before. Because of the pandemic, HR leaders are more involved in strategic decision-making, and corporate leadership regards the their expertise as "critical" to managing costs, keeping operations going and planning for an eventual return to work.
Platforms and Performance
Fosway found that more than half–60%–of European enterprises operate with HR suites that are only partially standardized. Given the number of companies that take a decentralized approach to HR, that makes sense. At the same time, these organizations aim to improve the performance and impact of HR on an organization-wide basis. That requires managing technology solutions across the ecosystem, rather than by silo, the report noted.
Meanwhile, HR teams want their solutions to be as frictionless as possible. By adding digital capabilities, they can streamline processes, increase their impact and ease the frustration felt by the workforce as it tries to navigate various systems. In particular, the report observed, vendors and employers both aim to deliver HR services in the flow of work, and integrate them with productivity tools.
And although user experience remains important, it may not be "the critical differentiator that many believe," the report said. Solid UX is quickly becoming table stakes, Fosway suggested, but reducing friction as part of that experience is taking priority. One result may be that HR systems become less visible as more tasks become embedded into the employee's primary flow of work.
Finally, a number of vendors have scrambled to improve their offerings in time and attendance, service delivery, and similar areas. As companies wrestle with the details involved in managing remote workers or planning for returns to work, HR operations doesn't seem so dull anymore, Fosway said.
Doing Business
London-based SHL will integrate its live interviewing technology with videoconferencing platforms including Zoom and Microsoft Teams. The company's customers will be able to use their existing solutions with SHL's Smart Interview to digitally schedule and conduct interviews.
JobSync launched an integration with Monster that allows customers to take advantage of the job site's one-click apply process.
PayScale announced Data Marketplace, a recommendation engine that suggests salary survey data to users based on their information and behavior. The point is to help customers of the company's MarketPay survey-management tool purchase appropriate data from PayScale partners. Data Marketplace will launch sometime in 2021.
Paychex launched integrations with the Apple Watch and Google Assistant. The connections allow employees to access their HR information easily without having to log in from a mobile device or desktop. Employees can view their most recent pay information through Apple Watch, or retrieve their pay information and Paychex Flex notifications via voice command on Google Assistant.
Ceridian launched a new solution to help HR leaders create effective benefits packages, while making it easier for employees to research and understand which plans best fit their needs. The company said Dayforce Benefits Intelligence forecasts enrollment trends and costs by simulating the adoption of different plans and measuring their financial impact. What-if scenarios allow for plan testing, and benefits calculations are updated in real time as employees make elections.
Planful will enhance its Workforce Planning solution to extend its capabilities in order to improve collaboration between Finance departments and HR. The platform will help employers standardize compensation calculations by using data from Finance, HR and operations, analyze the financial impact of workforce decisions and forecast scenarios based on cost drivers.
Talent marketplace MarketerHire raised $3 million in funding with participation from the company's founders and several individuals. The round brings MarketerHire's total financing to $4 million. The company also launched MarketerMatch, which parses jobs into distinct attributes across more than a dozen marketing roles.
People
PandoLogic appointed Jason Putnam as SVP of sales. He's worked previously at BountyJobs.
Benefitfocus named John Thomas to the newly created role of chief data officer. He had been executive vice president of data science at Red Ventures, and is the current president of the Analytics & Big Data Society.
---
Authors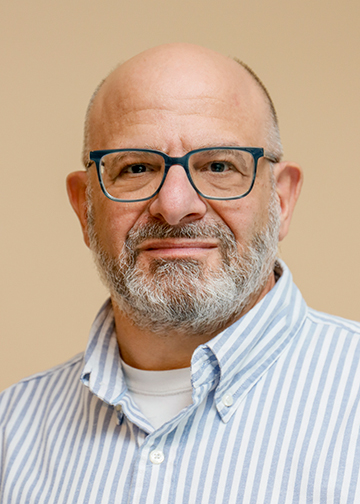 Mark Feffer is executive editor of RecruitingDaily and the HCM Technology Report. He's written for TechTarget, HR Magazine, SHRM, Dice Insights, TLNT.com and TalentCulture, as well as Dow Jones, Bloomberg and Staffing Industry Analysts. He likes schnauzers, sailing and Kentucky-distilled beverages.
---
Recruit Smarter
Weekly news and industry insights delivered straight to your inbox.