HCM Talent Technology Roundup August 28, 2020
Deskless Candidates Get No Love
Deskless workers represent a significant proportion of the workforce—up to 80%, by many estimates—but HR technology vendors haven't prioritized their needs. That may change as the pandemic increases the number of employees working outside of the office. Even now recruiters must pay more attention to candidates who work without a desktop or laptop to act as their home base.
Workstream, a recruiting software provider that focuses on small and medium-sized employers, recently raised $10 million in Series A financing. Besides offering automation behind the scenes and simple-to-access information for job seekers, the platform's designed to accommodate the work and communication habits of candidates who use mobile devices more than desktops or laptops. Especially in sectors like hospitality, restaurants, supermarkets, and delivery.
Rather than emphasizing email, the platform relies heavily on text messaging to facilitate communications between recruiters and candidates. Because deskless job seekers don't have ready access to computer-based tools, Workstream's approach can improve communication and slash time to hire. According to TechCrunch, many hires are made within a day.   
The content of the platform's messages is focused on deskless candidates, as well, TechCrunch said. When workers apply for a job, they receive a text message that offers more details on the employer and the position, including multiple-choice questions. Employers can also emphasize areas of particular interest to these users, such as distance from work and public transportation.
Focus on the deskless workers is far from the norm among solutions providers. According to Skedulo, which develops software for managing a deskless workforce, 76% of IT executives believe tech vendors largely overlook these users in their product development efforts.  
And vendors have some distance to go before they catch up. Only 39% of the CIOs use software designed with deskless workers in mind, Skedulo said. And just 13% say those products meet their employees' needs. That forces more work onto the tech department. With 67% of CIOs saying they have to find additional software in order to provide their deskless workers with complete solutions.
By many accounts, this disconnect between user needs and technology's capabilities takes a toll on communications and engagement. Because deskless employees are highly mobile, they need tools that offer dependable communications, fast response time, and simplicity. It's harder to find those things when you have to hunt down the right kind of computer. 
The same is true for candidates. Around 23% of U.S. households don't have a computer, according to the Census Bureau. Among households earning less than $50,000 per year, only 62% had a desktop or laptop. While about 74% had a hand-held device.
These challenges aren't going away anytime soon, Skedulo said. Nearly two-thirds of the CIOs surveyed expect the number of deskless workers to increase over the next two years.
Doing Business
Elsewhere in recruiting tech…
Bullhorn introduced an updated version of its credentialing solution to help healthcare staffing agencies increase recruiter efficiency. While maintaining regulatory compliance. The company says credentialing is a key component of its strategy to provide unified workforce management solutions.  
Despite early successes, most engineering-driven companies aren't equipped for a long-term shift to remote work. According to the engineering talent platform Terminal. The company's research found most leaders haven't invested the time or resources necessary into building remote work processes, structures, and cultures. In fact, most executives said they spent more time planning their holiday party than they did planning for a remote-work future.
Most Americans, 79%, believe the quality of their work has improved since the pandemic began. More than two-thirds say they have a better work-life balance than they did before. A KPMG pulse survey also found that 70% say their productivity has increased.  
Cloud specialists Frank Recruitment Group named Rowan O'Grady as its new U.S. president. The company has undertaken a recruitment drive to find recruitment consultants who can assist customers using its Microsoft and Amazon Web Services units. 
---
Authors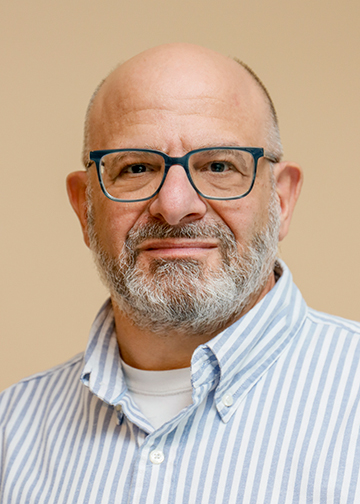 Mark Feffer is executive editor of RecruitingDaily and the HCM Technology Report. He's written for TechTarget, HR Magazine, SHRM, Dice Insights, TLNT.com and TalentCulture, as well as Dow Jones, Bloomberg and Staffing Industry Analysts. He likes schnauzers, sailing and Kentucky-distilled beverages.
---
Recruit Smarter
Weekly news and industry insights delivered straight to your inbox.