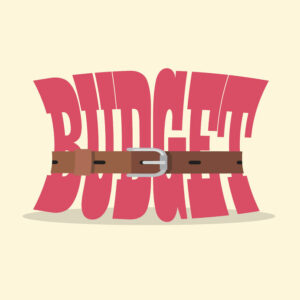 The 2017 news cycle was exceptional: Tenuous geopolitical situations. Shifting trade policies. Natural disasters. De-regulation and tax reform.
As we begin 2018, I predict that most HR and Talent Acquisition teams will soon be feeling the effects of last year's headlines.
For many recruiters, one of the key impacts you can expect from all this uncertainty is an insufficient recruiting budget — particularly in more cyclical industries like energy, construction, semi-conductors and other manufacturing segments.
Why recruiters get hit with recruiting budget problems
Remember the Great Recession of 2007, when big automakers needed bailouts, consumer confidence and credit crashed, and no one was buying cars? Auto manufacturers drastically cut head count. Then, within a few years, pent up demand left auto makers scrambling to rebuild HR/TA departments and forced to come up with hiring solutions on very tight budgets.
And now, the fulfillment center boom is causing disruption throughout the supply chain, forcing HR departments to quickly respond to unbudgeted head count growth. In these examples and others, we clearly see the disruptive influence market trends can have on hiring consistency and the recruiting budget.
There are two main reasons why this happens:
First, and more common, is internal attrition. Unexpected or more-than-expected turnover happens, the replacement hire is not an easy search, and the HR or TA team finds itself under-staffed or under-budgeted to replace that attrition.
The second reason is the impact of an unexpected market disruption or acceleration that was not baked into the current budget plan. If estimates are made too conservatively, most hiring managers have to jump through hoops to get approval for extra hires. Too often I have seen conservative budgets restrain growth despite highly favorable market conditions.
What recruiters everywhere can learn from oil & gas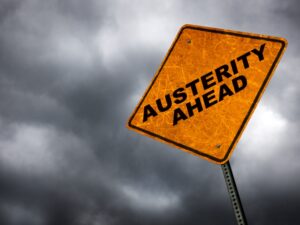 In no other industry will the problem of unbudgeted head count growth be more troublesome than in Oil & Gas which has, until just recently, been impacted by very low prices, putting extreme pressure on budgets.
Over the past five years, a variety of disruptive factors contributed to the loss of over 440,000 jobs across this industry.
First, the hydraulic fracking boom led to an explosion of U.S. production. Then the U.S. lifted the ban on oil & gas exports. Next, the Organization of Petroleum Exporting Countries (OPEC) decided to glut the market, driving down oil prices, only to reverse course in 2017.
As it would in any industry, HR and TA teams in the Oil & Gas sector were drastically impacted. Previous efforts to reduce costs and stay viable caused some companies to scale down recruiting teams and cut budgets so deeply that when oil prices began to rise last year and they needed crews, there was no budgeted money for hiring.
The result? Understaffed recruiting teams and companies unable to meet hiring demand.
So, what does 2018 hold for recruiters in Oil & Gas?
The industry is up and now hiring. But there are still problems: Labor has left the industry (and many are not coming back); companies are facing difficulties finding experienced talent; and hiring teams are still dealing with austere budgets.
How to make the most of a tight recruiting budget
While it's a lot more fun to recruit when you actually have a decent budget, you still need to deliver results regardless of financial resources. In any industry, my first suggestion to recruiters dealing with budget constraints is to try and get more budget room.
It's possible when you help educate and illustrate cost scenario analyses. For example:
Help the Hiring Manager (HM) or executive who owns the budget to understand talent pool dynamics, market salaries for the positions, and time-to-fill for each position category. Offer your assistance to help identify bottlenecks before they happen. Show the HM the ultimate potential cost of not filling roles. Weigh that cost vs. the cost of a hiring solution, either internally or through an external agency.
Stay informed of talent pool dynamics and keep the operations and sales teams apprised of what you learn. This can help HR leaders shape budgets (e.g. shift unused spend in one category to another, like recruiting!)
If there is no way to add budget, and you just have to make do: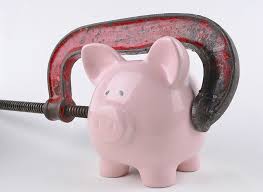 Suggest outsourcing the work and find ways to avoid the hire entirely. This can help shift the spend away from HR budget items.
Optimize your existing recruiting budget on ads, email and social media campaigns. Get creative on adding "sizzle" to your campaigns to engage more qualified applicants.
If recruiting for a tight profile, spend time with the HM to identify areas where the profile can be loosened up. This can help you identify candidates faster.
Save time by optimizing your screening process. For instance, ask tougher questions earlier in the process (e.g. salary preferences) to drill down to the most viable candidates sooner. Minimize time spent on candidates who will not cross the finish line.
Leverage existing employees for referrals with constant reminders of openings and internal bonuses.
Obtain a seat at the table when the following year's budgeting is being done!
One more thing: Keep on top of industry trends
Not long ago I worked with a manufacturer that was recruiting for a very specific type of engineer. This company was not used to doing much hiring and the search was difficult.
When a solid candidate was finally identified, one of the managers decided to "keep looking." It ended up taking two months more to generate the offer to the original candidate who ultimately rejected it. In this case, both HR and the HM failed to grasp the scarcity of talent available — and it cost them valuable time.
Bottom line: My advice to HR and recruiters is to keep up with the trends that impact your industry. Take it on yourself to get a better handle on what's ahead for your talent pool and keep your Hiring Managers and other executives informed.
---
Authors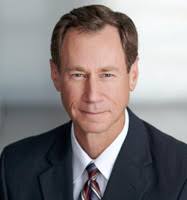 Mike Starich is the former CEO at Orion Talent, a provider of skilled talent acquisition, recruitment optimization and military hiring to businesses in manufacturing, supply chain, energy, healthcare and more. Prior to joining Orion in 1992, Mike served in the Marine Corps for seven years as a flight officer and Marine officer recruiter.
Recruit Smarter
Weekly news and industry insights delivered straight to your inbox.