Monster hiring report: August 2020 snapshot
Slow and steady, the economy is looking up, at least for now. We saw this in the latest release of the U.S. Bureau of Labor Statistics' (BLS) monthly jobs report, which showed that the labor market continued to bring back more jobs last month. And with more jobs, the number of job searches conducted by candidates on Monster trended upward in July as well.
All in all, July's gain of 1.8 million jobs is a good sign of a rebounding economy and reflects similar activity in the job market that Monster has been tracking all month. Here are some of the sectors having big impacts right now.
Hiring in health care tests positive
Non-emergency, elective medical and dental surgeries and procedures resumed during the month of July, leading to an increase in job growth, particularly in offices of physicians and dentists, hospitals, and home health care. These gains were seen not only on Monster, but also in the 126,000 health care jobs that the BLS reported were added to the labor market last month.
On Monster, jobs for medical assistants, opticians, physician assistants, healthcare support workers, dental assistants, and physical therapists saw healthy increases in offices of dentists and physicians. According to the BLS report, employment increased by more than 45,000 in these types of establishments last month. Likewise, job searches for "physical therapist," "physician assistant," and "dental hygienist" positions increased month-over-month on Monster.
The hiring bug spread to other health care institutions as well. In hospitals, Monster data shows monthly increases in job postings for medical and clinical laboratory technicians, surgical technologists, and phlebotomists. Meanwhile, home health care businesses hired for more personal care aides and nursing assistants throughout the month.
For the full story, visit Monster.com
The Monster Poll
We are in the 20th straight week where unemployment has surpassed 1 million people, and new jobless claims this week are at 1.2 million.
In a poll conducted among employees, Monster tapped into its audience to determine how many people are still searching for new work amidst COVID-19. The results revealed that there is still a large portion of people who are desperate for work. Of those employed, nearly half are desperate for more flexibility and higher pay.
Polling Data
Desperate for Work Schedule Flexibility | Source: Monster poll conducted among employees, July 24, 2020; 2607 U.S. respondents
When asked if they had taken on more work responsibilities amidst COVID-19, nearly two thirds of respondents (60%) shared that they do not currently have a job. The 23% who are employed and are taking on additional responsibilities, attribute it primarily to staffing decreases within their company. 
Surprisingly, of those who are currently employed, the majority (85%) are still considering searching for a new job amidst COVID-19, stemming from their desire to have flexibility in their work schedule (47%) and a pay increase (44%).
Interestingly, of those who are unemployed, an overwhelming majority (89%) are willing to consider a job outside of their current industry. 
Employment Trends
Job Seekers Remain Persistent | Source: Monster data, April-July, 2020.
Candidates felt desperation to find a job in early April, and even an urgency to "pivot" industries through mid-May, according to our Monster community of job seekers. With this trend remaining consistent through the latest poll results, the new reality of finding a job during the pandemic is full of compromise and resilience.
Industry Data
Source: Monster data, July 2020
Education: July saw some of the highest levels of education job postings since the country entered lockdown in mid-March, nearing pre-COVID levels.
Healthcare: Registered nurses, nurse practitioners, nursing assistants and medical assistants saw upticks early in the month and RNs and nurse practitioners continued the upward trend throughout the month. Overall healthcare jobs saw a steady increase throughout July on Monster.
Transportation and Warehousing: Stock clerks held steady in the top 10 jobs posted on Monster throughout July. Additionally, light truck/delivery saw an uptick mid-month and ended July in the top 10 jobs on Monster. Packers and packagers (hand) are at their highest new job posting volumes in July compared to other months since the start of the pandemic.
Professional & Business Services: Jobs such as loan officers, loan interviewers, and clerks saw a jump in the second week of the month and stayed steady throughout the rest of the month. Similarly, business operations specialists remained in the top five jobs posted to Monster throughout the month. Positions such as secretaries and administrative assistant, bookkeeping, accounting, and auditing saw fluctuations throughout the month with a slight uptick by the end of July.
---
Authors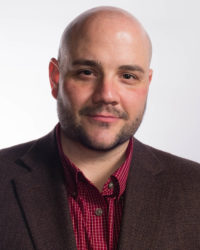 Ryan Leary helps create the processes, ideas and innovation that drives RecruitingDaily. He's our in-house expert for anything related to sourcing, tools or technology. A lead generation and brand buzz building machine, he has built superior funnel systems for some of the industries top HR Tech and Recruitment brands. He is a veteran to the online community and a partner here at RecruitingDaily.
Recruit Smarter
Weekly news and industry insights delivered straight to your inbox.