We all know it. We all see the consistent posts in Linkedin each day. Layoffs. Layoffs, specifically in tech. And sadly, it seems almost unavoidable. Tech has and will likely always remain an electric and unpredictable industry. But, it's also a highly desirable industry to work within. With the ever impending recession and economy, companies always take a hit and tech is no exception.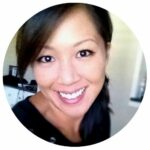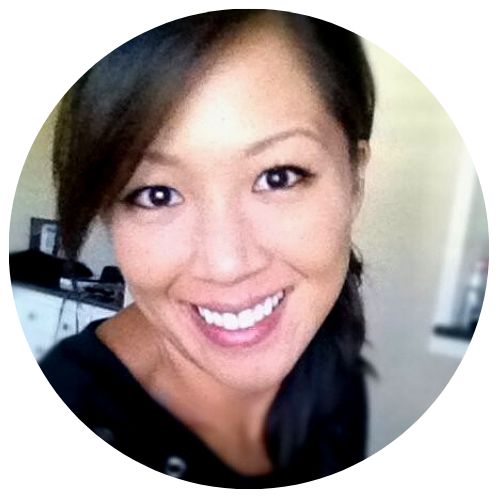 We sat down with Senior Manger of G&A Recruiting, Lianne Gong at Gong. And by sit, we mean at our computers to have a 'fireside' conversation. Among it all, we discussed the tech layoffs, its affects on recruitment, Gong's current state and how the hell she wound up where she is today. 
RecruitingDaily: So let's cut to the chase and just get this out of the way. What brought you into the world of recruiting? Was it always the goal or something you fell into and just ended up loving? 
Lianne Gong: Recruiting was never on my radar. Truthfully, I didn't know it existed when I was in school. I started my "business" career at a financial services company, doing telemarketing as my internship while in school. That transitioned into a full time sales role upon graduation, which I did B2C and then B2B for a few years before transitioning into Talent Aquisition. 
I was given the opportunity to move into a full time recruiting role at the same company, hiring sales reps… and I loved it. That was 15 years ago! 
RD: Now, there's this ongoing statement that those in sales sometimes make the best recruiters. Do you agree or disagree? And how might sales translate into the recruitment process holistically? 
Gong: [I] 100 percent agree. Sales people and recruiters are both are masters of identifying their target audience, sourcing and/or cold calling that said audience, understanding pain points, selling to those pain points, navigating a relationship with expectations and closing. 
[Gong may have said it best in her self-published blog post, Recruiting is like Sales. Here, she's very clear on the similarities, while also pointing out to do what you love.] 
RD: You're currently at Gong and have been there for some time now; what brought you to Gong? And what keeps you there? 
Gong: For me, being in TA (corporate recruiting) means representing the company you work for. So, when I look for roles, while I want to know my skills will be utilized, I am truly looking for a company fit. 
I go from a bottoms-up approach [and] evaluation: 
● Do I like the team I'd be working alongside? 
● Do people like working here? 
● Do I think I'll be supported by the person I'd be reporting to? 
● Is success defined and clear? If not (because startups sometimes don't have this), what is the plan to define success? 
● What does the mission, values and purpose statement look like? Does the executive team support it and drive it? 
● Is this a bottom-up led or a top-down? 
Personally, I love building the teams and infrastructure for a hopeful IPO, hypergrowth chaos, fixing broken things and being the trusted advisor and subject matter expert (SME) to the business. I want a team who wants to work hard, but knows more about each other. 
[For example], a manager who understands I'm a mama first and an employee second, executives who live and breathe the vision, values and purpose of the company and a company whose 'commands' come from the top. Meaning, the CEO drives the culture, not the People Team. Gong fits all of these. 
RD: Now, for the main course. Tech right now is an interesting and even scary place for some folks. How has Gong differed and continued to hire at a time like this in your own words? 
Gong: I think it's a combination of things. Gong is in its own class of revenue intelligence, which makes it a very attractive company to target as a candidate. Our leaders are true advocates for the company and for their people. We have a stellar marketing team. And, TA provides white glove service to all candidates. [The] Candidate experience is important to us! 
RD: With the recent tech layoffs at Meta, Shopify and Microsoft to name a few – how do you and/or your teams approach potential candidates within the recruiting process? Is there a difference at all? 
Gong: No difference. White glove service and a commitment to communication. We are forthcoming with all information, candid with our feedback, and timely in our touchpoints; be it email, phone call, text, etc. Just to treat others the way you'd wanted to be treated as a candidate. 
RD: What is the candidate's experience to you? How important is it and how does it expand beyond the obvious process and technology to pure humanization? 
Gong: To me, candidate experience means putting yourself in the candidate's shoes. To understand the process of recruiting, the ups [and] downs, the communication, the process and the joys of the full cycle. We've all been candidates before in our careers. 
I think it's important for us to recognize that we, in TA, are in a position of power so to speak. We hold the information. We hold the opportunity to treat those candidates in a way that lets them know they mean more to us than [just] a hire. 
RD: It's been an interesting past couple of years with a global pandemic, workplace shift from in-office to home and/or hybrid for some, the great resignation, layoffs and many people breaking into tech. How has your perspective shifted within recruiting more broadly and in tech specifically? 
Gong: The whiplash! That's all I have to say. 
In the couple years, I've gone from, "Hell yeah. Working in TA in the SaaS startup space is on fire!" to "Should I rethink my career?" Ultimately, recruiting is very feast or famine. It always has been, and this all is cyclical. My feelings for recruiting in tech and SaaS hasn't changed. While I'm still uneasy at the moment, I'm confident in my decision to continue pursuing this path. 
RD: In the recruiting space directly, many have been impacted as of late. What's your mantra or philosophy to keep pushing? What advice do you have for those in the talent acquisition space that may have been recently impacted by layoffs? 
Gong: I find solace in the fact that a 'bounceback' is a very realistic thing that has happened time and time again. From a personal perspective, I find the motivation to keep pushing because I have to. For myself and for my family. 
This is all a blip in time. I've seen my fair share of recessions, corrections, bull/bear markets, etc. to know that everything is temporary, even if it doesn't feel that way in the moment. 
---
Authors
Taylor Moon is the Director of Content at RecruitingDaily.com. She's a seasoned Content Director with a demonstrated history of working in various industries, predominantly in digital marketing and technology. As a hiring manager throughout her career, she's worked closely with recruiters and HR and acted as a sourcer and recruiter in various roles, bringing a unique perspective into topics.
---
Recruit Smarter
Weekly news and industry insights delivered straight to your inbox.