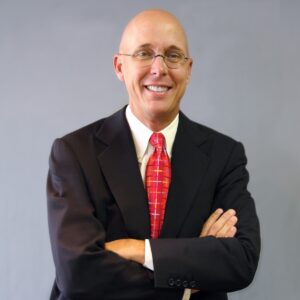 Middle class consumers are the most important part of the marketplace; their collective purchasing power represents the foundation upon which the entire economy is predicated.  The American Dream is inherently a middle class one – but that dream, and indeed the very nature of the middle class, has changed. "The way consumers are spending money, and how they're engaging with brands, requires a new understanding of middle class consumers in the marketplace," said J. Walker Smith (pictured), Executive Chairman of The Futures Company, in his opening keynote at this week's Global Best Practices Conference. "Their aspirational sense of 'looking up' is now tempered by looking down, too."
Even with the stabilization of birth rates, the recovery of car sales and the revitalization of the housing market, optimistic numbers have been largely met by continued consumer caution – a phenomenon Smith describes as 'slimming down.' "Consumers are becoming smarter and more cautious about how they spend their money," Smith said.  "It's not just that consumers are becoming more frugal, but more focused on how they spend their money.  This sense of caution is translating into a more focused way people are spending money and engaging with brands."
Smith pointed out that those consumers who meet the criteria of being "middle class" has fallen, and 6 out of 10 middle class consumers worry about falling about the middle class in the next 10 years.  Further, 35% report that they're spending more wisely, 15% are working harder, and 22% report they're saving more. That shaky consumer confidence has implications in the employment market, too; fully 25% of middle class Americans still worry about making enough money to put food on the table, and 28% still worry about their day-to-day job security.  And only 27% agree that it's a "good time to find a high quality job," down from 50% in 2006. So while the recruiting industry talks about the war for talent, that talent continues fighting their own war – sustainable survival.
"Consumers want to live large, but carry little," Smith said.  "They don't want the lifestyle that comes with the baggage, debt and exposure they were willing to take on before. Slimming down means enjoying big things without carrying big burdens."
5 Recruiting Realities for the New Economy
1.    Culture Over Cash: A recent American Express study tracking changes in consumer behavior recently asked Americans "what constitutes success?"  94% of respondents identified the openness to change as being the biggest factor; only 27% identified 'having a lot of money.' Additionally, 70% of Americans surveyed would rather spend their income on experiences instead of things.  For employers this means that increasingly, workers are placing a premium on flexibility over compensation.  "That's what we need to sell – experiences, not assets," Smith suggested.
2.    Generations at Work: In the same survey, the #1 attribute of success for Gen Y workers (88%) is being "debt free."  86% of Gen Y workers said that they want a "decent" amount of money, but only 36% want to "make a lot of money."  Instead, Smith said, they're approaching the workforce with a different mindset, that of the "threshold earner" who can make just enough money to pay the bills and no more.  Once that threshold is met, Smith said, they'd rather be rewarded with more leisure time like PTO instead of direct compensation. "Young people are facing an uphill climb in the job market, but we now have an entire generation which understands that they're going to have to cope with less, and that's OK." Smith cited the hit song "Thrift Shop" by Macklamore (video below) as an example of a generation of workers who is embracing frugality, and one which is learning to "make the mundane exceptional."
3.    Career Paths: "Boomers had linear life and career trajectories with clearly defined milestones and accomplishments, which made benchmarking easier because they had a fixed understanding of how others live and work," Smith said.  "The next generation of workers have drastically different, undefined trajectories which are no longer linear, but dimensional.  Their paths aren't fixed, but fluid, and that extends to the workplace, too."
4.    Time Over Technology: The concept of 'slimming down' involves information intake, too, Smith said.  Technology has become so ubiquitous that while employees have the tools to create efficiencies, convenience and empowerment, what most really want is a moment of reprieve.  "It's important that we take a break from the breakneck.  It's no longer about the ability to do it all – it's about the ability to do it well."
5.    Local Over Global: While technology is connecting the world of work, most obviously through online and social networks, one of the most important dynamics in today's labor marketplace is that the number of people who are relocating (for jobs or otherwise) has dramatically decreased since the mid 1980s.  As people become more and more rooted, "if you've got to go global, you've got to stay local," Smith said.  "It's not about having big circles of connections, but intimate ones." This means, increasingly, the most critical talent community for any employer is the community in which their workers live.
These trends, in aggregate, create what Smith calls "The Kinship Economy."  This requires employers to evolve recruiting efforts to a model which puts people before brand.  "People don't want a relationship with brands, but with people."
In the Kinship Economy, relationships are the capital with the biggest bottom line impact – and a competitive advantage in recruiting and retaining the workers who, as the cliché suggests, continue to be the greatest asset at any organization. "We need to be in business to give people the social currency they're looking for.  In a world where interpersonal relationships are king, if you can help build those relationships instead of building your brand or bottom line, you win."
---
---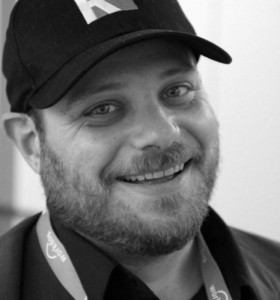 Matt serves as Chief Content Officer and Global Thought Leadership Head for Allegis Global Solutions and is a partner for RecruitingDaily the industry leading online publication for Recruiting and HR Tech. With a unique background that includes HR, blogging and social media, Matt Charney is a key influencer in recruiting and a self-described "kick-butt marketing and communications professional."
Recruit Smarter
Weekly news and industry insights delivered straight to your inbox.