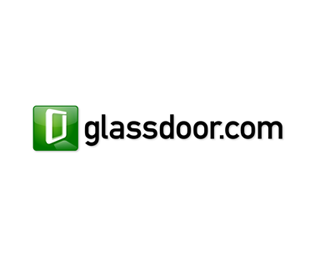 As an HR analyst at Software Advice, a company that connects businesses with recruiting software vendors, Erin Osterhaus frequently conducts market-research on recruiting and talent management technologies.
Recently, Osterhaus wanted to see what impact Glassdoor reviews actually have on a job seeker's decision to apply for (and accept) a job.  So, she surveyed a total of 4,633 job seekers in the US to discover how and when they use Glassdoor, and the ratings categories they consider important.
The survey results, which showed almost half of all job seekers using Glassdoor at some point in their job search, suggest that Glassdoor has increasingly become a key component of many candidates' job search strategy. With its recent round of funding underscoring Glassdoor's rapidly expanding market share within online recruiting and hiring, this study suggests that rapid expansion has extended to candidate mind share, too.
Osterhaus recently sat down with RecruitingTools to discuss Glassdoor and the survey's sometimes surprising findings, taking a deeper dive into the data to discuss how the ways job seekers really impact recruiting, hiring and retention in the world of work today – and what employers need to know about Glassdoor for maximizing this recruiting resource for finding, attracting and engaging the top talent of tomorrow.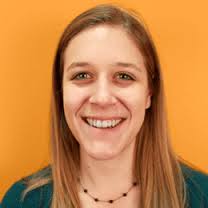 What inspired you to take a look at how job seekers use Glassdoor?  What did you hope to discover?
Erin Osterhaus, Managing Editor, Software Advice: I was doing some research for another article and stumbled across an article by Steve Boese in which he posed this question: "What, if any, real impact does the information on Glassdoor have on things like applicant numbers, quality of applicants and lasting impact to their ability to attract the talent they are seeking?"
I thought the question was a good one, so I did a little more searching around the web. I couldn't find a good answer. Then it occurred to me: I could just ask.
A colleague of mine had recently used a new tool for conducting surveys quickly, called Google Consumer Surveys. Using these surveys, organizations can easily and quickly poll the average Internet user in the US. And what could be more average, universal even, than looking for work?  Almost everyone, at some point in their life, has had to look for a job.
So, I had the question and the tool. The report was the serendipitous result.
How do job seekers use Glassdoor? Tell us a little bit about the primary reasons you see Glassdoor increasingly utilized in the job search. 
From the data we collected, it looks like job seekers are primarily using Glassdoor during the beginning stages of the job search to narrow down potential employers. That means, before they even think about applying at a company, they're checking to see what current employees have to say about working there. If the reviews are good to satisfactory, they'll apply. If they're absolutely atrocious, they may forego that company.

As far as I can tell, this is a new level of transparency in the job search. And job seekers are leveraging it–about half of all our respondents were using Glassdoor in the job search.
What can employers do better when it comes to incorporating Glassdoor into their recruiting strategy?  What are they getting right?
First of all, employers should use Glassdoor to post open positions. I recently spoke with an ATS vendor that partnered with several job boards. They noted that Glassdoor had significantly higher conversion rates than other, similar, sites.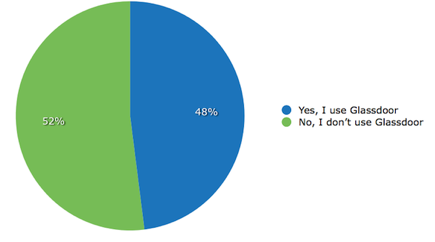 Next, they should encourage employees to post reviews. Some employers may be wary of asking employees for their feedback, afraid that it may be unfavorable.
However, in general, the more reviews a company has, the higher their rating. And by asking employees for their comments and criticisms, companies can show they value their employees.
Do you think Glassdoor ratings accurately reflect company culture and careers?  What red flags or warning signs do job seekers tend to look for the most? What factors are the most important to them?
In general, I would say yes. If there are dummy posts on a company's Glassdoor profile–those that are overly laudatory, or overly critical–job seekers seem to be savvy enough to separate the wheat from the chaff and distill a clear picture of the company and its culture.
However, there is a caveat: if you have no reviews, job seekers will be left wondering what you're all about. Again, companies should encourage employees to leave feedback in order to accurately reflect their company culture and keep potential candidates interested in their employer brand.
As for which factors are most important to job seekers, we found that high ratings of compensation and benefits were most valued, with work / life balance a close second. If your company has low ratings in these categories, encourage your employees to comment on them.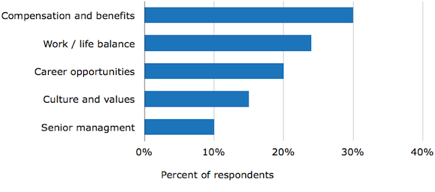 How closely did the survey results match your expectations? What surprised you the most about the final survey that you might not have been expecting?
The survey, for the most part, matched my expectations. The fact that job seekers highly value compensation and benefits was unsurprising. And the geographic spread–mostly urban and suburban–was also expected.
What surprised me most was the age of respondents who used Glassdoor–more than half of our respondents were over the age of 45.
I had expected most Glassdoor users to be in the 35 and under age group. After all, Gen Y is supposed to be the tech savvy generation.
Another surprise–the seemingly low value put on workplace culture by job seekers. I know there's been a lot of attention on "the rise of the culture chief," and in an article I wrote recently, industry experts predicted that "Culture Coordinator" would be a position to look out for in the HR department of 2020. However, it seems that job seekers place little value on culture when seeking employment.
In fact, only 15 percent of respondents said it was important for an employer to have good ratings in "culture and values," opposed to the 30 percent who placed a high value on "compensation and benefits."
For more information on how job seekers use Glassdoor or to further discuss this report, obtain access to any of the charts above or learn more about Software Advice,  get in touch with  Erin at [email protected].  
Recruiting Tools is committed to bringing talent acquisition leaders and practitioners a real time look at recruiting trends and staffing strategies.  As such, this post does not constitute an endorsement for Glassdoor.  In the interests of full disclosure, while Glassdoor is a current RecruitingBlogs customer & content partner, Glassdoor did not pay for or review this post prior to publication.
If you'd like to feature your recruiting product or news on RecruitingTools, leave a comment in the box below or e-mail [email protected]. 
---
---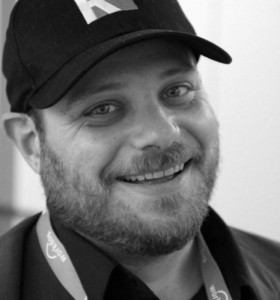 Matt serves as Chief Content Officer and Global Thought Leadership Head for Allegis Global Solutions and is a partner for RecruitingDaily the industry leading online publication for Recruiting and HR Tech. With a unique background that includes HR, blogging and social media, Matt Charney is a key influencer in recruiting and a self-described "kick-butt marketing and communications professional."
Recruit Smarter
Weekly news and industry insights delivered straight to your inbox.