Payroll is one of those vital business tasks that's easy to take for granted. Many assume it's like breathing and happens almost without thinking. In reality, it's incredibly nuanced and requires considerable thinking and skill.
In fact, the work of payroll teams is becoming increasingly more complex and critical to attracting and retaining talent, which begs the question, "Should they have a more strategic seat at the table"? A recent Everest Group report reveals programs such as earned wage access and financial wellness solutions have the greatest impact on a positive employee experience.
The traditional bi-weekly or monthly pay cycles just do not cut it anymore. Employees crave something different. They want more control, and they're choosing jobs that offer it. This means payroll and pay benefits can no longer remain in the shadows. It's now front and center in the war for talent.
What Is Earned Wage Access?
Earned wage access (EWA) is another term for on-demand pay and it's offered as a low-cost, high-value benefit from employers to employees that works seamlessly with a company's existing payroll system. It allows employees to access a portion of their accrued income ahead of payday using a mobile app.
EWA allows employees to choose their payday. Instead of receiving pay at fixed intervals, like every two weeks, they can draw down wages as they earn them.
The benefit can be employer-sponsored, meaning there are no fees to the employee, it can be a split cost between employer and employee, or employees pay a transaction fee every time they withdraw wages.
Why is Demand Growing?
The pandemic ushered in a tidal wave of changing employee expectations. Employees now demand flexibility in the hours they work and the location they work in, along with flexibility in how and when they get paid.
Younger generations, especially Gen Z, are more motivated by financial security, used to instant everything, and believe it's only fair they have access to wages they've earned. As digital natives, millennials and Gen Zers have on-demand access to nearly everything else in life and want the same for their pay.
But it's not just a matter of preference, financial worries play a role too. Research finds 51% of employees are more stressed about finances today than they were during the height of the pandemic and spend 25% of their workweek dealing with financial issues. EWA can provide a financial safety net and reduce the stress associated with unexpected costs.
Additionally, the overall talent mix has shifted to include more freelancers, contractors, and gig workers. Payroll operations that are hassle-free or more frequent are often better suited for these segments of the workforce.
How It Benefits Employees
Plain and simple, EWA puts employees in control of their pay. They have the freedom and ability to align pay dates with their financial commitments.
EWA is expected to eventually replace costly cash-advance or payday loan services. These services often exploit workers during difficult times and leave them worse off. On-demand pay can also help prevent unnecessary debt by offering an alternative to credit cards.
There's a psychological benefit to EWA too. When employees can see the impact of a day's work in numbers, it motivates them. They actually want to come to work because they understand how it impacts their bank account.
EWA As A Recruiting Tool
The talent shortage in the U.S. and around the world is real. Unemployment remains low and there are still nearly two job openings for every unemployed person. As a result, employers are paying close attention to changing talent expectations and looking for ways to provide an improved experience.
Offering EWA or other financial wellness benefits can help recruiters gain a definite edge in drawing talent in. It's another valuable tool in their toolbox. Just as remote work, flexible hours, and hybrid options attract employees, so do pay-related benefits. It can be included in job postings as a differentiator.
Right now, there is still only a small percentage of employers who offer EWA, and an even smaller percentage offer it internationally across their entire workforce. By offering EWA as a benefit to all employees, irrespective of geography, organizations brand themselves as fair-opportunity workplaces that provide instant access to earned wages on a global scale. As an employer, this benefit will set you apart from competitors, help you stand out to talent, and put you ahead of the curve.
The adoption of flexible payment methods can not only improve your chances of recruiting new employees but also make it easier to motivate and retain your existing workforce. When employees don't feel financial pressure in their personal lives, they feel happier, less stressed, and more valued by their employer. This motivates them to stay and can contribute to higher rates of productivity and lower levels of absenteeism.
Fast, Flexible Payroll Will Define The Modern Pay Experience
A staggering 63 percent of U.S. workers are living paycheck to paycheck. For those individuals, EWA wouldn't just be a nice-to-have, it could change their life for the better.
As a recruiter, your job is easier—and frankly more fun—when you have the tools to give talent the life and the career they want. The more diversified and meaningful benefits recruiters have to work with, the better their chances of capturing the attention of talent.
The modern pay experience has arrived. Employers that want an engaged and motivated workforce must adopt fast, flexible, and certain pay practices that enhance the employee experience.
It's time to rethink payroll and see it as a recruitment asset and not an afterthought. EWA solutions could prove to be the next big step in recruiting the workforce of today and tomorrow.
---
Authors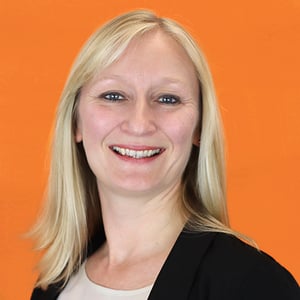 Judith Lamb leads CloudPay's HR, property and training functions with her team focusing on people, culture and environment. Judith brings broad international HR experience in the technology and healthcare industries with a proven track record. Prior to CloudPay Judith held positions at Qualcomm and Samsung.
Recruit Smarter
Weekly news and industry insights delivered straight to your inbox.