You may be surprised to learn that the very first International Women's Day (IWD) gathering took place in 1911 and saw the support of more than a million people. In the 112 years since, IWD continues to garner attention, with March 8 serving as a celebration of women's achievements and a collective call to action to drive gender parity.
For 2023, the official IWD theme is #EmbraceEquity, because equal opportunities aren't enough, and true equity means creating an inclusive world. Over the last three years, I have marked IWD by talking to women in the HR and recruiting industries, amplifying their voices and sharing their advice for doing the work. Here is what they had to say:

"Create a practice of equity within the people, processes, practices, procedures and profits of the business. This requires organizations to review the internal and external approaches to equity by placing accountability and measures of the policies and governance that guides the organizational behaviors. An organization's work in the DEIAB space needs to be measured, systemized and follow a path of continuous improvement."
Building on this, Daniela (Dani) Herrera, Director, Recruitment Operations and Diversity, Equity, and Inclusion at R/GA, talks about best practices:
"It starts with pausing and reviewing all the systems, processes and platforms we have in place in our organization so that we can design them anew – with equity, inclusion, accessibility, transparency and accountability in mind.
Unfortunately, there's no one-size-fits-all solution, but there are a few best practices to help your organization get started. You could, for example, ensure that you're using inclusive language in all company communications, review your performance and salary raise processes to ensure transparent and equitable processes, deconstruct all your interview questions to identify and minimize biases and continuously work on your company benefits offerings.
Doing this work takes time, effort, flexibility and, more importantly, unwavering commitment!"
Freelance Technical Recruiter Dayna Ciarfalia on understanding how we, as individuals, factor into equity initiatives: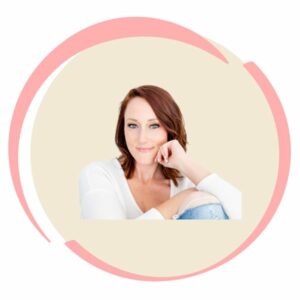 "Breaking biases in hiring and retention is anything but simple. A skill I've found to be particularly helpful in decreasing bias across the board is self-awareness.
From identifying unconscious belief systems that drive assumptions of others to snap judgements we make based on "gut" feelings, learning to challenge our beliefs, assumptions and feelings rather than accept them as truth can help mitigate bias and promote equity."
Elliott White, Director of Recruiting and Onboarding at RemoteBridge, on creating sustainable change:
"The only way to #EmbraceEquity in the workplace is by taking an objective look at where biases already exist in your systems – because they do. Too many times, the wrong efforts are made simply for the sake of making change.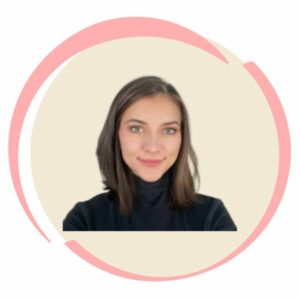 Consider this: Your team implements a tool to lessen bias in initial screenings. Every subsequent candidate then experiences vastly different questions during interviews with your company due to unconscious, or even conscious, bias from interviewers – nothing has changed. Your candidates and employees should be experiencing an honest, unified voice of equity and inclusion, encompassing everything from a job posting to an annual review. If you aren't moving with intention, you will only ever be moving to the side, never forward."
With regard to participation, Susan Lowe, Global Chief People & Sustainability Officer for Fuel50, shares: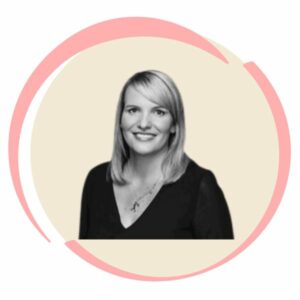 "I think we often don't talk about discrimination, whether we witness it or experience it, for a multitude of reasons. I heard a phrase last week that resonated, which I have adapted for this as
'it's not enough to be a non-discriminator, we must be anti-discriminators.' We can all play an active role in forging a discrimination-free world!
I am passionate about enabling a world that's diverse, equitable, and inclusive, where everyone feels that sense of belonging, even if I can only impact my own 'backyard.' But I believe it 'starts at home,' so at Fuel50, we are focused on a culture that enables everyone to thrive, especially women in the world of tech."
Claire Fang, Chief Product officer at SEEKOUT, on flipping the script:
"Human brains like to be 'lazy' and make quick judgements based on our prior knowledge, bias, or expectations. To break the biases, we need to intentionally fight the 'lazy' brain and approach each person with curiosity and an open mind, to lea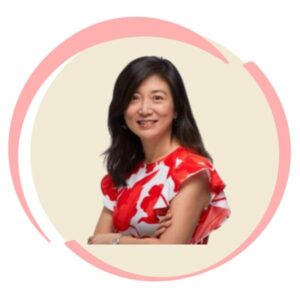 rn about what makes the individual special.
When evaluating women for job opportunities, we need to catch that whispering voice in our head that says, 'she can't handle our situation because she is too soft-spoken' or 'she won't be able to handle the demanding workload because she has three young kids,' and give women an equal chance.
Furthermore, we all need to proactively refer women for jobs, promotions, and special projects in the workplace so that we all get to see women shine in a variety of differentiating situations."
Emphasizing the need for action, Jennifer Cobo, SVP & Global Head of Enterprise Transformation and Cloud Modernization for Virtusa, offers:
"Equity is not about fulfilling a basic need but understanding unique requirements and providing the exact resources to succeed. Equity paves the way for achieving your goals and preparing for success.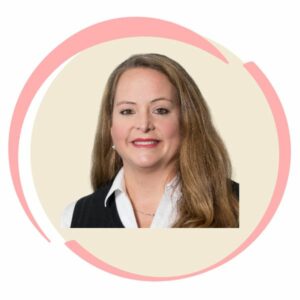 This IWD, in efforts to close the gap in gender equity, Virtusa orchestrated the Engineering Equity Hackathon – 'a hackathon made for her.' The hackathon aims to address and solve societal problems by creating a platform for women STEM students to develop solutions that directly address the challenges they face in technology. The event also provides mentoring, training, certifications, scholarship, and job opportunities.
With this contest, we intend to drive gender equality by empowering women to take charge of their careers and providing tools to enhance their talent. We also hope this event sets an example for the industry and inspires other companies to take action in establishing their own gender equality initiatives."
Katrina Purcell, Chief of Staff at Harri, on the culture connection:
"Diversity of thought breeds better outcomes for employees and the organization. When an organization creates and fosters an environment of psychological safety – where employees can have open and honest conversations about passions and life choices on a professional and personal level – it provides the opportunity to discover commonalities across generations and career areas and connect on a deeper, more meaningful level."
And finally, Ayishah F. Williams, MBA, SPHR, SHRM-SCP, Director, People & Culture at Sounding Board, on recognizing the humanity of it all: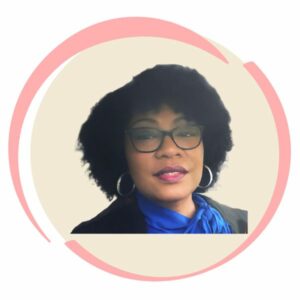 "I am a huge proponent of holistic HR. When practiced consistently, it ensures that you embrace equity because you hire human beings. We need to understand that we get the whole person at work and embrace everything that comes with it. Understanding the needs of your entire employee population, being able to connect and address their specific wants and goals, and then providing services and programs that support them is a holistic HR leader's primary function in today's changeable, disruptive marketplace."
From choosing to challenge to breaking the bias, the annual occurrence of International Women's Day reminds us that we need to continue to raise awareness and find new ways to take action within our spheres of influence. No matter your role, experience, or gender, we all have a part to play, and I hope this article offered inspiration to help you embrace equity in your workplace this year.
---
Authors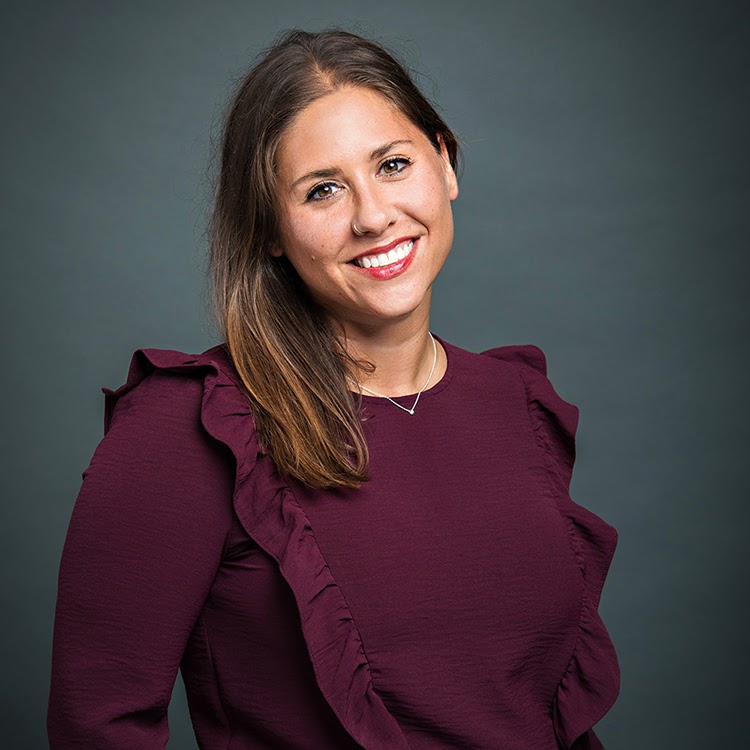 Katie Achille is a contributing writer for RecruitingDaily and PR professional, marketer, and serial freelancer with 15 years of experience supporting organizations from startups to Fortune 500 corporations, specializing in HR and recruiting technology. Her career highlights include launching a massive employer brand project at Verizon, writing a book with a former presidential cabinet member, promoting top lecturers such as Fareed Zakaria and Thomas Friedman, penning entries in an encyclopedia of military science, and teaching Pilates. Over the years, her work has appeared in Forbes, Entrepreneur, Venture Beat, Business Insider, Human Resource Executive, Workspan, and many more. She holds a BA in Journalism and Media Studies from Rutgers University and an MA in Historical Studies from The New School. You can read her latest musings at katieachille.com or connect with her on Twitter and LinkedIn. 
Recruit Smarter
Weekly news and industry insights delivered straight to your inbox.