From self-driving vehicles to smart appliances at home, recent and upcoming technological advancements and changes promise to make our lives easier, more efficient, and more cost-effective.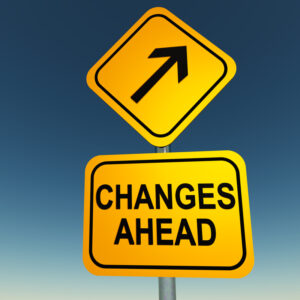 For businesses, innovation needs to be harnessed to automate repetitive, labor-intensive tasks, gain more from fewer investments in time and money, and reduce costly human errors.
The HR industry is no exception to this, with the development of employee management automation and the multitude of technological changes designed to improve practically every aspect of recruitment processes.
However, as the automated capabilities of these technologies steadily improve, HR professionals need to know how to adapt to the onslaught of these recruitment innovations.
Here are a few ways anyone in the recruitment field can adapt to technological changes that will change our work and lives:
1 – Don't worry about losing your job
One of the benefits of being updated with technological advances in the recruitment field is that you learn that machines are not about to drive you into employment. Instead, they'll be taking away boring, repeatable, programmable tasks in your processes while your job will simply evolve into more of a relationship management role between the company and the candidates.
Additionally, LinkedIn reports that 56 percent of recruiters said that their hiring volume would increase in 2017, but only 26 percent of them expect the size of their recruiting teams to increase.
If your team is one these time and people-constraint recruiting departments, you should probably be among the first to welcome these technological changes.
2 – Identify problem areas in your recruitment process
Technology is meant to solve problems.
Before you adopt or get management buy-in for any new technologies, it's good to start by identifying any challenges your recruitment department is experiencing. By doing so, you can later pinpoint how new HR tech can improve your existing processes.
To start you off, here are some problems faced by many recruiters today:
Resume screening — Screening resumes might be exhausting for you because you receive too many unqualified applications, there are not enough people on the team, or there's simply insufficient time to screen them all. Some 75 percent of resumes are unqualified, making manual resume screening one of the most inefficient parts of the recruitment process.
Lack of response to candidates — You may also be among the number of companies who can't respond to every single applicant. According to a CareerBuilder survey, 58 percent of job seekers have a negative perception of a company they don't hear back from after submitting an application.
Unconscious biases — While unknown to them, a common obstacle that actually hinders recruiters from attracting the right talent is bias. Every person has biases, of course, but for recruiters, the consequence of bias can be costly: they may be dissuading women from applying because of job description wording or focusing more on gender, race, and age instead of actual skills.
3 – Look into available technologies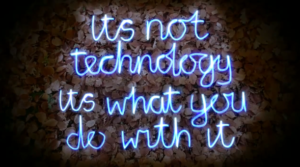 Once you've identified problems in your recruitment process, it's time to read up on potential solutions, i.e. technology. In the three examples listed above, there are some existing technology that could help:
Machine learning for automated resume screening — Machine learning (ML) is a computer program or algorithm that can teach itself by analyzing data and continuously learning to increase the accuracy of its recommended solutions. In applicant tracking systems, machine learning is being integrated to analyze job descriptions and the database of resumes, so the system learns which candidates get hired and which ones don't. Afterward, it applies the knowledge it learned about the experience, skills, and other credentials of successful hires for screening candidates for new openings.
AI chatbots for candidate engagement — Artificial intelligence (AI) is a machine that can mimic human abilities such as problem-solving and planning. AI chatbots can be programmed to improve the candidate experience through immediate engagement. The chatbot can interact with candidates in real time by answering inquiries about the job and the company, asking pre-qualification questions, and providing updates and next-steps.
AI for automated screening and natural language processing — Some recruitment platforms now exist to gather skills data instead of identifiable information such as gender, race, and age, and uses that information to match the employer's requirements. Moreover, you can now find natural language processing software to analyze job descriptions and identify potentially-biased language (e.g. "masculine" words like ambitious and dominate). Several HR tools and technologies currently exist to solve problems in candidate management, screening, applicant tracking, and more. Aside from learning about them, however, what matters more is the ability to match the right tech to address the needs of your recruitment team.
4 – Get management buy-in
Getting manager or executive buy-in for new technologies is all about "framing the issue."
As Susan Ashford and James Detert wrote in the Harvard Business Review: "An issue's place on your organization's list of priorities depends heavily on how you package the idea. A new technological development might seem like techie trivia until you explain how it supports a strategic goal."
In your case, you need to tailor your pitch in a way that discusses how the technology you want can improve your department's productivity and processes.
For example, acquiring AI chatbot solution will enable you to increase your responsiveness to candidates and thereby, enhancing the candidate experience, as well as the perception of your organization to non-employees.
Once management sees how your initiative fits into the big picture, they will become more willing to allocate resources to it.
As we are on the verge of the Fourth Industrial Revolution, it's imperative for professionals to learn about and take advantage of the technological changes that are causing a disruption their industry.
For human resources professionals, this means staying updated with innovations in AI and machine learning that can improve applicant tracking, screening, and candidate engagement and management, among others.
However, they also need to start being proponents of HR tech and tools that can address recruitment problems in their respective organizations to thrive in this wave of technological changes.
---
Authors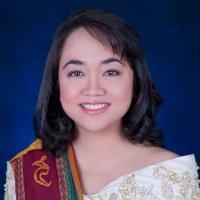 Valerie Chua is a Content Specialist at Manila Recruitment, a company providing  headhunting solutions for the recruitment of executive, expert, technical and specialist positions in the Philippines. Follow Manila Recruitment on Twitter @MNLrecruitment or connect with them on LinkedIn.
Recruit Smarter
Weekly news and industry insights delivered straight to your inbox.