Editor's Note: Thank you to our sponsor HiringSolved for making this trip possible.   
I'm taking off at o'dark thirty Saturday morning on a charter flight to Havana with a ragtag assortment of 21 assorted HR & Talent Acquisition leaders.
This motley crew consists of such delegates as a former SHRM exec, a former SHRM Board member, a former HRCI Board member, a former SHRM Foundation Board member, a handful of job board owners and VPs of TA from Fortune 500
companies.
There will be consultants, authors, coaches, students, bloggers, writers and – oh yes – a reformed recruiter or two in the mix.
Among these talented and experienced professionals are a few delegates whose blog posts would surely bear watching in a country that hasn't been known for its 1st amendment rights – hint: one of them works as the Executive Editor for Recruiting Daily. Not worried in the least.
Editor's Note: Mr. Crispin is right not to worry. What's the worst that could happen in a place where Hunter S. Thompson & Hemingway both went off the deep end? – MC
Cuba Libre: Hemingway, Havana & HR in Cuba.
It may take two weeks to post another blog. Not only is internet access questionable in Cuba, but cell phones might well prove useless (more so than usual).
The only listening devices I expect to encounter will be embedded in phones made by Westinghouse. The one with the rotor dial option. I'm thinking of leaving my Microsoft Surface Pro 4 at home and bringing my Radio Shack TRS Model 100. The one with the rubber cup accessories to fit that Westinghouse.
Ok, I really hope I'm wrong about all this.
Friday, I'm in Miami getting some last minute advice from John Nykolaiszyn (@CigarSPHR). John is a college administrator here in South Florida.
He's also a career service professional, prolific blogger, writer and all around HR pro. John is not coming with us.
He lives and works with Cuban colleagues who would disapprove.
Apparently folks here feel that no one ought to return to the island before all those who caused their diaspora are dead and buried. I respect their passion and the pain of their loss but, after 60 years and, not being in their shoes, it's time.
I love Cuban food, music and culture in general having lived here in Hoboken for ten years while I misspent my years in college (I'm a slow learner, which is also why I'm a lifelong student). Next to Hoboken is Weehawken and I visited often. Next to Southern Florida, Weehawken has always been the hotbed of Cuban expats in the United States.
Friday night I'm meeting John at Quattro, a recommended Italian restaurant in downtown Miami. My reasoning was simple- they have a better wine list- something I'll be missing the next 7 days. I pretty sure I'm not wrong about that.
I've had advice from two Canadian friends urging me to decant good bottles of wine into thin plastic bladders, line my suitcase with them and smuggle them through customs. Not happening.
I'll go with the bad rum and enjoy a good bottle Friday night. I also want to get John's take on whether concerns over the opening of Cuba is a generational and plan on plying him with just enough good wine for him to open up and not enough for me to fail to listen.
HR In Cuba: When Castro Meets Capitalism.
I'm wondering whether the older generation, those who actually left Cuba after the fall of the Bautista regime, if they were truly satisfied that the Castro era was done, would eventually return to their homeland, be it above ground, or, when and if the time came, below.
I also wonder how many of the youngest generation of US citizens of Cuban descent would even return if a real market economy were possible?
And so, we will soon invade this historic Caribbean island legally at the end of our 40 minute hop from Florida with visas and a group license in hand.
This precious document certifies that we're going to be the first Americans from the HR profession formally allowed entry to the island since the Eisenhower administration. Those 40 minutes, of course, should take us back 60 years.
OK, I lied. Speaking of going back a half century in time, in fact, we're actually the second (or maybe third) group to go, as SHRM led a delegation there last month, and repeated the trip with a small delegation around the time the government normalized trade relations.
Of course, we've got more HR street cred, a full agenda, and a working Klout score above 60. Having the HR beard and hat brigade represented on our trip will likely bode well in the country of Castro, too – although to be fair, SHRM's subject matter expertise in anachronistic autocracy might level that playing field.
Viva la HR Revolución!
Americans, as a rule, tend to obsess too much over Cuba's most recent 60 years. This ignores the larger historical picture; humans first found themselves on this spit of land just a few miles from the US mainland tens and thousands of years ago.
Even the capital, Havana (that's Habana, to the locals) was first settled in the fall of 1515, which, if you're doing the math, is exactly 500 years ago!
It was only 23 years after Columbus first "found" Cuba, claimed it for Spain and began a history of Western imperialism that continued more or less uninterrupted until Castro seized power (as seen in Godfather II).
I can only surmise that the indigenous Arawak were not pleased with these visitors, who brought smallpox, slavery and Spanish conjugations to their once serene shores.
Cuba is only the latest in a bucket list of countries I've managed to get to, with (and without) professional colleagues over the course of my career; I've always found it so much more fun to go with HR professionals than without them. It changes your perspective completely.
The subject of some of those earlier adventures included China, India, Japan, Russia, Brazil, Argentina, Israel and more – I am the Phileas Fogg of HR, I suppose – meeting with (and sometimes living with) recruiters, once in a while shadowing them at work and, of course, always looking to learn about the personal and professional family, political, social, educational and economic realities of their country and its circumstances.
I know I'll learn a great deal in Cuba. I have in every single country I've visited. Even Canada. I just don't know what that's going to be. I'm fascinated by history and culture, but recognize every observer tends to fit their observations through a personal lens which makes it nearly impossible to get a true reading.  I hope to focus on outcomes I can deal with…how people find jobs, how the jobs find people.
As a student, I'll follow the job seeker. And If I do take a detour it is likely to be about a recipe for food, drink or, perhaps a cigar.
Editor's Note: As this publication's editor will also be going to do some Dirty Dancing: Havana Nights with this delegation, RecruitingDaily will not be published next week. We know you're disappointed, but encourage you to check out Recruiting Tools and Recruiting Blogs for your daily dose of the news and views recruiters need to know. Also, thank you to our sponsor HiringSolved for making this trip possible.
Stay tuned for comprehensive Cuba coverage the week of November 23.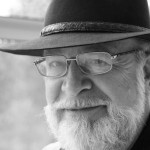 About the Author: Gerry Crispin, SPHR is a life-long student of staffing and co-founder of CareerXroads, a firm devoted to peer-to-peer learning by sharing recruiting practices. An international speaker, author and acknowledged thought leader, Gerry founded a non-profit, Talentboard, with colleagues Elaine Orler and Ed Newman to better define the Candidate Experience, a subject he has been passionate about for 30 years.
Gerry has also co-authored eight books on the evolution of staffing and written more than 100 rticles and whitepapers on similar topics. Gerry's career in Human Resources spans is also quite broad and includes HR leadership positions at Johnson and Johnson; Associate Partner in a boutique Executive Search firm; Career Services Director at the Stevens Institute of Technology, where he received his Engineering and 2 advanced degrees in Organizational/Industrial Behavior.
Follow Gerry on Twitter @GerryCrispin or connect with him on LinkedIn.
---
---
Recruit Smarter
Weekly news and industry insights delivered straight to your inbox.