While much of the discussion around text recruiting focuses on pre-hire, what happens after that? It's well-established that employees have networks, personal and professional, chock full of folks with similar backgrounds and experiences. That's why many believe that employee referrals are one of the most reliable sources of candidates, and they're not wrong. 
According to SHRM, employee referrals are "a popular strategy because recruiters have long known what research confirms: Employee-referred new hires tend to be better performers than nonemployee-referred new hires and to stay with their organizations long. Employee referral programs are also more cost-effective than other recruiting strategies and often are the fastest way to find external talent." Most organizations face the challenge of building out and maintaining formal programs that don't create additional work for an already busy workforce, and that's where texting can help once again.
What Happens and Why 
Done right, employee referral programs become a win-win sourcing channel. Done wrong, they become a headache for recruiters – or worse, they don't get used. Going back to SHRM, they shared:
"The No. 1 reason people don't use a company's referral program is that employees get frustrated with the lack of communication and engagement from the company."
To ensure program success, organizations must advocate for employee referrals by making it easier for employees to participate (and recruiting teams to manage!). 
Here's an example, one of the companies Cadient Talent worked with had a referral program but lacked the technology to support it. That meant employees had to self-report their referrals while marketing, recruiting and HR had to manually collect and upload the information provided.
That resulted in inaccurate and disparate data across systems – not a great experience for anyone involved. In order to address the issue, the company sought to integrate text technology with its ATS, HRIS and CRM. Doing so helped create a seamless process, complete with the ability to send targeted text outreach to current and former employees and, in turn, their wider networks. 
Though this is one example, it looks at what happens inside these programs and spotlights ample opportunity for improvement – with the right strategy in place.  
Ways to Differentiate and Improve 
As SHRM indicated above, most of the problems with employee referral programs go back to communication and engagement. Ideally, programs should be as simple and straightforward as the other text use cases discussed, which might look something like this: 
Create the program from scratch, an existing policy or a template 

Invite employees to participate (i.e., gain their consent!) 

Solicit referrals through text (or email) via different devices 

Manage rewards by explaining and delivering "what's in it for them."
Of course, in those four steps, there are layers of additional communications and engagements to consider, layers that text technology accounts for, unlike manual processes. For instance, just the idea of creating a program might be overwhelming to some, especially depending on the organization's size.
Referral interactions add up quickly, with Dell reporting that it receives between 40,000-50,000 referrals each year. As such, the initial strategy and program goals may vary from broadening external reach to growing diverse talent pools to reconnecting with alumni. The intent of the employee referral program should be clearly stated from the beginning to get everyone aligned before any texts get sent. 
Once a strategy is in place, it's time to draft the first message, which means getting employees to opt in. They need to know what's expected and gain a basic understanding of the incentives. Given the nature of texting, messages should be kept short at first so as not to dissuade participation. Once consent is granted, longer-form messages can follow, offering more information and directions.
At step three, the solicit and submission stage, a chatbot comes in handy, giving employees a simple way to submit referrals on the go. Automated updates keep employees, candidates and recruiters engaged. No need to mess around with forms, remember logins or chase down coworkers for details. 
And finally, reaping the rewards. This is two-fold, offering benefits to both employees and the organization. For the sake of following the process, text technology helps track and manage referrals on the backend through a unified dashboard, making it easy to figure out who gets what and when. But don't be stingy with the rewards; savvy employers like Chipotle have figured out that higher incentives result in more referrals amid a tight job market.
For organizations, with research to suggest what referred hires offer the business, texting helps maximize the investment in these programs, supercharging the abilities of recruiting teams and improving hiring outcomes without the heavy lifting.  
---
Authors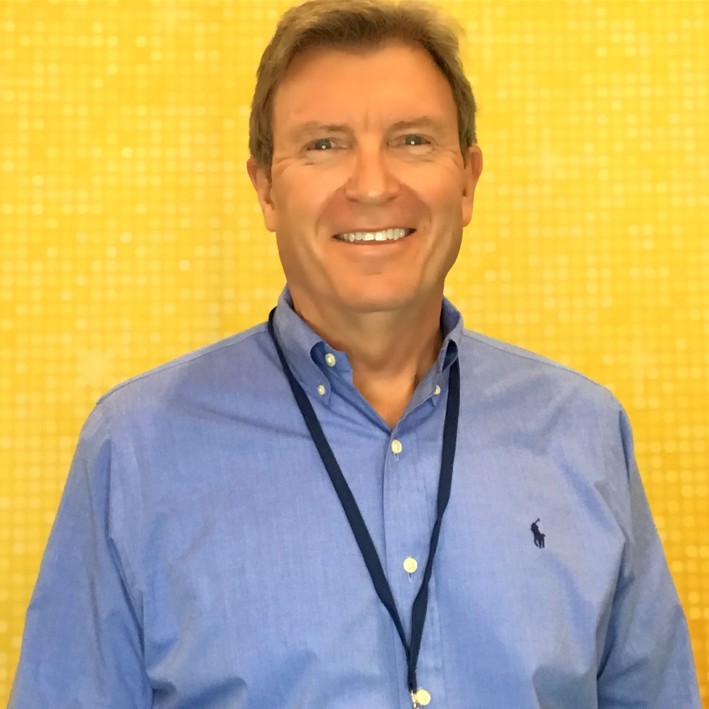 Jim has been involved in the talent acquisition industry for over fifteen years and has seen both changes and advancements in the recruiting process. The dream of Cadient was conceived several years ago as he saw a great opportunity in the distributed hourly hiring sector.
Recruit Smarter
Weekly news and industry insights delivered straight to your inbox.