Employee burnout is becoming increasingly pervasive across workplaces, especially since the COVID-19 pandemic. Employees of all ages reported increased rates of burnout in February 2021 compared to February 2020. Deloitte's 2021 marketplace survey of 1,000 full-time workers found that 77% of the respondents experienced burnout at their workplace. Ninety-nine percent emphasized that unmanageable stress and frustration negatively influenced their work quality, and 83% stressed the adverse effects of burnout on personal relationships.
Deloitte's survey highlights the major causes of employee burnout, including lack of support or recognition from leadership (31%), unrealistic deadlines or results expectations (30%) and consistently working long hours or on weekends (29%)
The risk of employee burnout is especially high at companies that have had to slow down or freeze their hiring— and, in some cases, lay off workers. During a hiring slowdown, employees may experience pressure to build products and deliver services at the same pace as before, but with a leaner team and tighter budget. Together, these factors can easily lead to burnout.
Staying the Course through Economic Downturns 
Rising inflation and subsequent higher interest rates in the first half of 2022 have led to what some journalists are calling "the great tech hiring slowdown." Tech titans like Meta and DoorDash have slowed their headcount growth, and others (Cameo, Robinhood) have announced large-scale layoffs. While the unemployment rate for tech workers remains low, economic downturns can cause stress and panic among employees; these, in turn, can lead to overwork and burnout.
Your company's ability to weather economic downturns depends on your employees' ability to rise to the challenge— without burning out. So how can you manage this turbulent time while maintaining employee wellbeing and motivation? Let's discuss strategies to prevent your engineering teams from burning out during an economic downturn. 
Preventing Burnout on Resource-Constrained Teams 
Empowering Your Employees with the Right Tech
Using the right technology is one of the best ways to combat stress resulting from repetitive manual tasks. Imagine being a recruiter and having to go through hundreds of applications to find a developer. It doesn't make sense, especially when tools are available to make these tasks easier. Any administrative task that is repetitive and cumbersome can now be automated with the right set of tools. 
For instance, while hiring at scale for software engineering roles, a comprehensive technical interview and assessment platform like CodeSignal allows you to evaluate a high volume of candidates at the top of the funnel while reducing engineering hours spent conducting interviews—crucial for engineering teams who are under pressure to do more with less. 
Talent acquisition professionals and technical recruiters spend weeks sourcing, screening and assessing candidates. With a platform like CodeSignal, you can optimize the process by using pre-screen assessments and live technical interview solutions that use research-backed coding questions. This way, you only move forward the best candidates for later-stage interviews. 
Pre-Screen is a technical skills evaluation tool that helps you perform the top-of-the-funnel screening. It automatically evaluates the candidate's submission and assigns them a Coding Score, a metric that allows you to understand the candidate's level of skill objectively.  Codesignal Pre-Screen also records each session, allowing for easy sharing with the recruiting team.
Since the Coding Score is calculated using CodeSignal's machine learning algorithm, you don't need your engineers to score the assessment results manually. This also means the Coding Score is free from human bias, helping you avoid interviewer biases that often affect traditional hiring processes. This helps you achieve your team's goals around diversity and inclusion. 
For hiring more experienced software engineers, CodeSignal also offers Tech Screen–-a technical phone screen replacement that gives time back to engineers while providing a white-glove candidate experience. And for virtual on-site interviews with your engineering teams, Interview is a powerful, all-in-one interviewing tool that includes an integrated, collaborative coding environment, HD audio, video calling, extensive language support and more.
A comprehensive tool like CodeSignal goes a long way toward optimizing your hiring process and setting up hiring teams to be successful after weathering a hiring slowdown. It takes over the administrative tasks, streamlines hiring processes and allows for more objective and data-driven decision-making.
Most importantly, it leaves time for the hiring managers and talent acquisition leaders to build relationships with candidates. Regardless of tech advancements in hiring, candidate interactions are crucial to securing a "yes" from top candidates These interactions help create rapport and understand the cultural fit of your candidates. 
Encourage Flexibility and Taking Breaks 
High-stress work situations are common during periods of economic uncertainty and can disrupt employees' work-life balance, making it hard for them to relax and rest. Introducing flexibility in your work culture can help combat this. Allowing your employees more control over their schedule and work decisions can be empowering, and may motivate them to put their best foot forward.
Flexibility also allows employees to take a step back when work gets too much. Workflow automation technologies allow employees to work remotely and collaborate across teams without compromising quality. 
Similarly, encouraging your teams to rest will positively affect their mental health. When work pressure increases, it is easy to feel that staying overtime by an hour or two will help achieve the goals. However, that is not always the case.
Productivity takes a hit when employees go beyond the 40-hour mark. In addition, there is no glory in overworking or the constant hustle without taking breaks. Breaks are essential to helping employees do their best work.
Design Policies to Support Mental Health
The mental health impact of COVID-19 continues to influence the work lives of professionals across industries. Workplaces have had to update their policies to support the mental health of their employees. Support can be tangible—like investing in better tools, mental health days, paid vacation, childcare or eldercare support.. 
Employee assistance programs (EAPs) are designed to help employees deal with stress in their personal and professional lives. You can proactively address and eventually avoid burnout with an EAP. These also show your employees that mental health is a priority for your company and that support is available when needed. 
Conclusion
Economic downturns can quickly become toxic for employee morale if not managed appropriately and can trigger burnout amongst your teams. However, it is possible to manage and reduce burnout with technology. A comprehensive technical assessment tool like CodeSignal can streamline and optimize the tech hiring process. This helps reduce the burden on hiring managers and engineers, empowering teams to do more with less.
---
Authors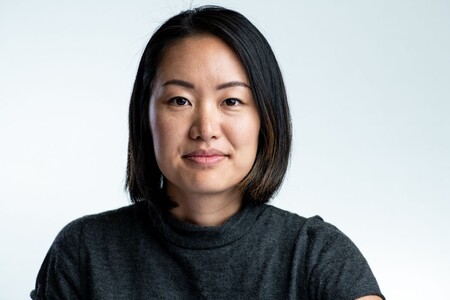 Sophia Baik is Co-founder and VP of People, Finance, and Operations at CodeSignal, a coding skills assessment platform dedicated to helping companies #GoBeyondResumes in tech recruiting. Prior to co-founding CodeSignal, Sophia started her career in investment banking at Lehman Brothers before gaining experience in marketing and operations at tech companies such as Wayfair, Zynga, and Beepi.
Recruit Smarter
Weekly news and industry insights delivered straight to your inbox.