Digital transformation is taking shape in every field. As new technology develops to make business processes more efficient, increasing software implementation has become a must for any company that wants to save time and stay competitive in its field.
Moving to largely virtual workspaces offers an abundance of new opportunities, ranging from global market expansion to the cost-efficiency of switching from an in-person to a fully remote workforce.
However, digital transformation doesn't always come easy for HR and recruiting departments. Every transition is always riddled with its own complexities, especially when your line of work directly affects an entire organization. In this article, we'll offer tips to help HR and recruiting teams navigate this transition and continue implementing their skills in a new, digital business environment.
Maintaining Communication in the Midst of Transformation
One of the biggest challenges when transitioning into the digital sphere is maintaining effective communication. HR teams not only need to keep in touch with each other — without any in-person meetings, for remote teams — but also keep their stakeholders in the loop about new internal processes and how to reach out for HR support.
Determine what channels you'll use to support your traditional HR processes. For instance, if you once accepted reports of employee disputes in your physical office, you could implement and share an email form or chatbot that does the report intake for you.
In this example, your new digital communication channel can actually save your team a massive amount of time. Choose digital alternatives that increase your efficiency, but aim to consolidate your communication channels as much as possible to ensure your team doesn't have to jump between too many platforms during their work day.
Speed Up Recruitment With Modern Technology
While communication can be difficult during digital transformation, recruitment can actually become easier and more effective than ever. Virtual recruitment software is reducing the amount of work that needs to be done early in the recruitment process, so recruiters can focus on making the best hiring choices toward the end.
Virtual recruitment funnels in larger volumes of applicants than ever before. However, while this would have been difficult for recruiting teams to manage in the past, companies can continue leveraging technology to screen resumes, shortlist the best candidates and maintain their standards of hiring without having to manually sift through every application.
AI-driven recruitment software can support virtual hiring even further. As job candidates make their way through the interview process, AI can analyze data, sentences and even facial expressions to help you identify the best fit for your team.
Embracing Social Media in the Hiring Process
Social media apps have become popular marketing channels for many digital teams. By embracing paid social media ads and choosing the channels their candidates are using, companies can stand out to potential applicants rather than getting drowned out by other listings on a job search site. However, this isn't the only opportunity for recruiters to use social media in the hiring process.
As more companies are affected by digital transformation, using social media platforms, especially LinkedIn, for direct outreach has become key to winning the best candidates. Incorporate outreach messages to job seekers into your social media marketing strategy.
LinkedIn even allows you to screen each potential applicant's background before you reach out, so you don't waste your time recruiting anyone who's a poor fit.
When hiring for some departments, like marketing or journalism, asking applicants for other social media handles, like those on Instagram and Twitter, can also be appropriate to gauge communication or content creation skills.
Enhance Employee Motivation
HR teams are often faced with declining motivation in their workforce when digital transformation first occurs. On top of having to learn new technologies, employees may struggle to return to their typical level of productivity when they enter a new working environment.
However, going digital doesn't have to make employee management harder. With the right digital workforce technology, you can keep employee motivation, engagement and happiness at an all-time high.
For example, employee recognition software can reward team members, who receive points when they complete certain tasks or goals (like recruiting KPIs or sales contracts signed). Once enough points are compiled, they can trade them in for a reward of their choice, whether that's a gift card, work perks, swag or other real-life prizes.
Enter the Future of HR and Recruitment
Digital transformation is inevitable in every field, and it can help HR and recruitment teams work far more efficiently than ever before. However, navigating the transition requires your department to tackle the difficulties that you may face with the right technologies.
HR teams must identify the communication tools that can replace their in-person communications, as well as find software that can keep their employees productive and engaged. Recruiters, on the other hand, should embrace software that automates parts of the recruitment process and identify the social media channels that can help them stand out to their ideal candidates.
---
Authors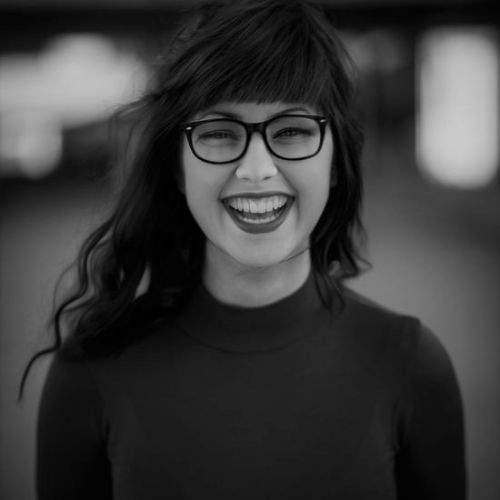 Ainsley Lawrence is a freelance writer from the Pacific Northwest. She is interested in better living through technology and education. She loves traveling to beautiful places and is frequently lost in a mystery podcast.
Recruit Smarter
Weekly news and industry insights delivered straight to your inbox.