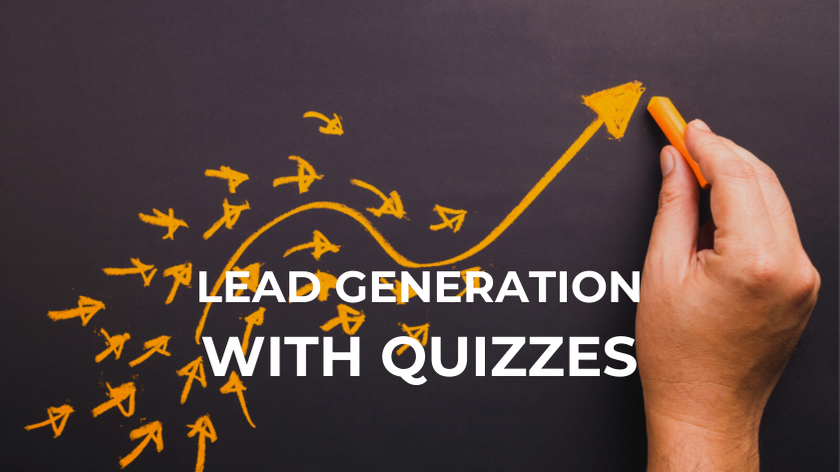 How a Quiz Can Help You Get More Leads for Your Business
A quiz can help you attract visitors to your website, create more engagement, and get you more customer data. But did you know that a quiz can even get you more leads?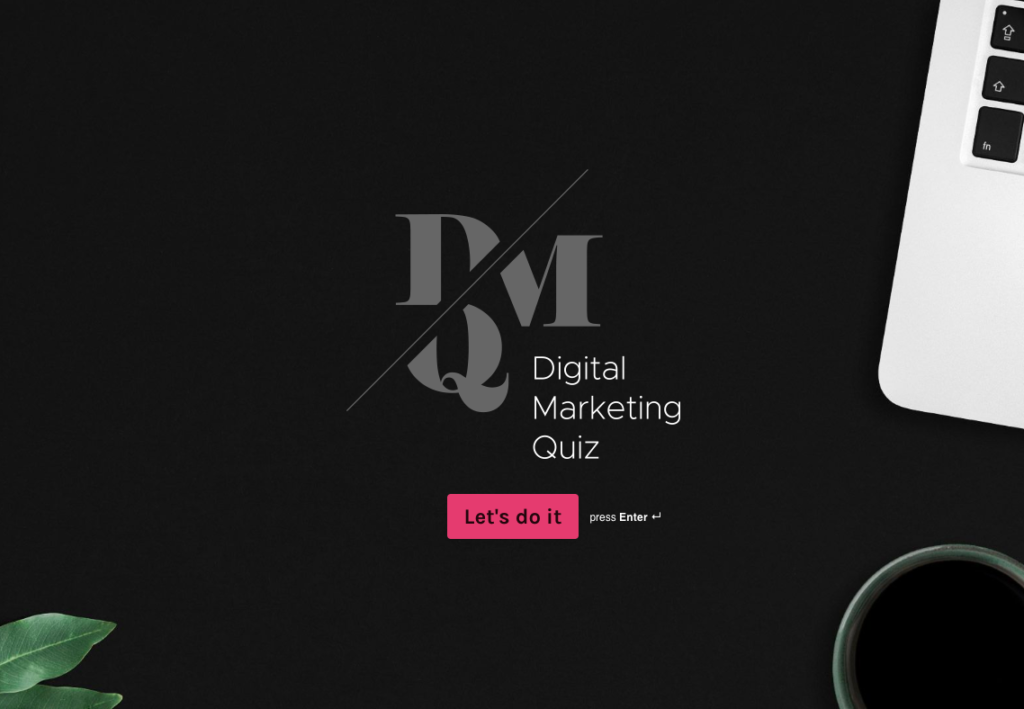 Typeform, 2020
The popularity of quizzes is nothing new. 
We used to take them in magazines as teenagers, and now we take them online to answer oddly satisfying questions like "What Kind of Cactus Are You?" and the like. 
However, using quizzes as tools for online marketing is a relatively new phenomenon. Companies have finally realized how effective they are when compared with traditional content marketing. 
In fact, online marketing expert Neil Patel increased his leads by 500% when he started using quizzes. Wow.
Putting together sleek, well-designed quizzes is easier than ever. The trouble is that putting together a highly-effective quiz that boosts engagement, drives website traffic and captures leads takes tons of time, effort and testing. 
In order to make these efforts worthwhile and capture an impressive amount of leads with your quiz, check out the 6 tips outlined below.
#1: Create A Quiz That Will Intrigue & Entertain Your Ideal Customer
This point presents one of the paradoxes of quiz-making. 
In general, people take quizzes because they love talking about themselves, especially in relation to topics they find interesting. However, you'll need to have a very accurate picture of who your ideal customer is in order to put together a quiz that catches their attention. 
In order to maximize your lead capture, your ideal customer needs to be instantly motivated to click on your quiz. This is crucial because an astonishing amount of leads complete quizzes once they start them. According to BuzzFeed, for example, 96% of their users finish the quizzes they click on. 
In order for your quiz to pique your ideal customers' interest, it needs to provide them with the answer to a question they are genuinely curious about. Take StitchFix, for example. StitchFix is an online personal styling service that offers a quiz called "What's Your Personal Style?"

StitchFix, 2020
It makes perfect sense that Stitchfix's ideal customer would be seeking assistance in finding their personal style, and therefore would be motivated to find out what their personal style is. 
#2: Entice Leads With An Eye-Catching Offer
One of the trickiest things about quizzes is that you're asking potential leads to spend their time on something that doesn't have any apparent reward… or does it?
A commonly-used strategy to motivate leads to take quizzes is to make them an eye-catching offer. This strategy can be used in a variety of ways.
If you're offering your leads something that you feel they'll be highly motivated to obtain, you can use that offer to promote your quiz. Examples of this include things like discount codes, entries into competitions, giveaways or even early access to sales. 
You can be even smarter than this, however. Many high-converting quizzes offer their leads more information in relation to the initial question they were curious about at the beginning of the quiz before handing over their results. We'll talk more about lead capture in Point #4, but check out how ThredUp does this in the meantime. 
ThredUp is an online clothing consignment company that offers a "Fashion Footprint Calculator" quiz. At the end of the quiz, they give you your results and offer you more information about how to reduce your environmental impact.

ThredUp, 2020
#3: Write Quiz Results That Leads Will Want To Share
This is where the power of social media comes in. 
If you manage to offer leads the quiz results that they're eager to share, your quiz will be splashed around social media in no time. In fact, the average quiz gets shared 1,900 times according to BuzzSumo, which is leagues above article sharing statistics. 
There are plenty of things you can do to ensure your leads will want to share their quiz results with all their networks. 
First, make sure that your quiz results display social media share icons. This will remind your leads to share their results and make it easy to do so. 
Second, make sure that all your quiz results are paired with memorable images. Social media runs off imagery and leads will be much more motivated to share results that include funny or captivating images. 
The text that goes along with the different results of your quiz is also key. Make sure to put a positive spin on all the different quiz results and take the opportunity to connect with your leads. Text that is conversational and witty or tongue-in-cheek is highly shareable.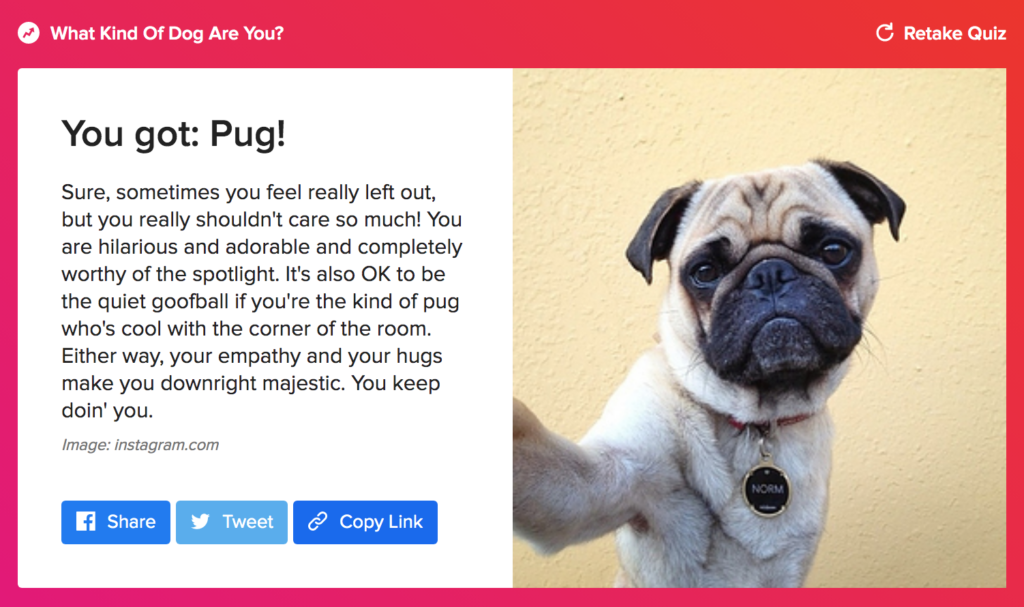 BuzzFeed, 2020
Remember that you have your leads' full attention once they've completed your quiz and want to see their results. You'll need to integrate lead capture into your quiz results, which brings us to our next point… 
#4: Capture Your Leads Effectively
This is the most crucial step. 
If you're using your quiz to obtain more leads for your business, you'll need to capture those leads effectively. The most common way to do this is to collect email addresses and add them to your e-marketing funnel.
But, be careful if you decide to oblige leads to enter their email addresses before they get their quiz results. This can be a highly effective tactic, but it can also lead to a frustrating user experience. 
An alternative option is to offer leads the opportunity to opt-in to your mailing list before giving them their quiz results. Once again, your offer should be intriguing and relate back to why they initially decided to take your quiz.
Going back to the example in Point #2, ThredUp gives leads their quiz results regarding their carbon footprints, and then asks them if they would like more information on how to reduce their carbon footprint (by email, of course). 
#5: Use Quiz Results To Personalize Your Communications
That's right, quiz results can also be used to nurture cold lead at the top of your email marketing funnel. 
First, you can easily segment your leads based on quiz results and use that data to better communicate with them. For example, you can create a quiz with Typeform and then set up a HubSpot integration to feed your results into. Hubspot will take your answers from Typeform and match them up with Hubspot properties. You can choose from Hubspot's existing properties such as name, industry or job title, or create custom properties manually.
This gives you the ability to target your new leads based on pretty much any relevant information you choose (as long as it's included in your quiz). 
You can also use quizzes as powerful onboarding tools by personalizing the first communication that leads receive upon joining your mailing list. This is a great tactic because transactional emails that are personalized based on customers interactions (such as quiz results) are opened 8x more than typical e-marketing emails. 
This first email should refer back to the new leads' quiz results and introduce your brand, making it the perfect way to start off your welcome sequence. 
#6: Test, Test & Test Some More
This relates to quizzes just as much as it does to all other online content. The best content is always optimized based on testing, testing & more testing. 
If you really want to maximize lead capture with your quiz, you should be testing just about every element of it: the title, the description, the cover images and the ad copy, all while keeping the latest design trends in mind. This will help you figure out what combination fares best with your audience.
As you'll likely be promoting your quiz on a social media platform such as Facebook, the best way to do this is to create a few different versions of the advertisement for your quiz and test them against each other. Once you figure out the best-performing version of your quiz, you'll be able to take that version and promote it further to more potential leads.
All in all, quizzes are potent tools for content marketing when used correctly. A highly effective quiz will drive traffic to your website, boost engagement, help you get to know your audience better and multiply your leads like crazy. 
Developing the perfect quiz for your business will take a fair amount of work, but don't be intimidated. Once it's finished, you'll be impressed by the results and asking yourself why you didn't give quizzes a try sooner.
Try out different combinations of the 6 tips outlined above and watch your leads roll in!
---
Authors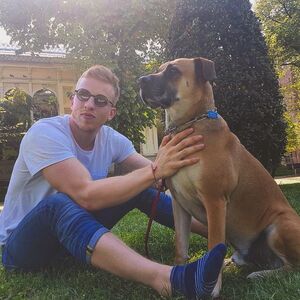 Alex Birch is the SEO Manager at Typeform. Lover of all things marketing & search. Originally from Manchester, UK but now enjoying life in sunny Barcelona.
Recruit Smarter
Weekly news and industry insights delivered straight to your inbox.