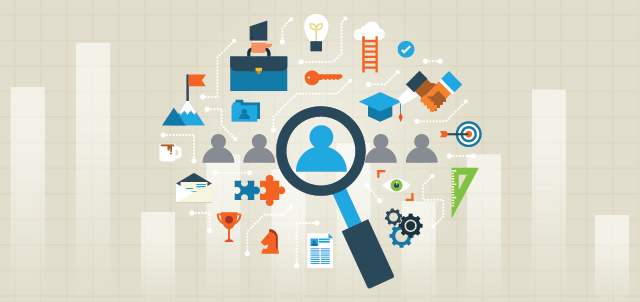 Something is wrong with your hiring process. Perhaps you're not attracting the right candidates, or many of those to whom you offer positions accept jobs elsewhere. Maybe too many new hires leave your firm before the end of their first year.
The starting point to a resolution is tracking, in three key areas:
The hiring process itself

The candidates

Your new hires
The hiring process
Cost per hire is a paramount concern. The more costly the hire, the fewer employees hired, or the less money you have for product innovation, new software and hardware, or expanded real estate space.
In the current four-percent-unemployment climate, time to hire is even more important. While reducing time to hire positively affects cost to hire, it also heavily impacts quality of hire.
According to noted management professor Dr. John Sullivan, speed is the number two way of hiring well. Number one, he told his Faster Recruiting = Better Hires webinar audience, is referrals.
"If you don't hire fast, you miss the best people," Sullivan said.
The quality of the hire decreases by 1 percent for every day you delay hiring, according to Sullivan. In other words, needlessly adding another ten days to a hiring position decreases that new hires' productivity by ten percent. That's because the best candidates have been hired away, and you're left with the ones others didn't want. Additionally, with the prevalence of online employer rating and review sites such as Glassdoor and Kununu, hiring slowly's negative impact becomes public.
"Slow hiring hurts your brand; people see that, and they don't apply," Sullivan said. "People don't want to tolerate your long process, and it hurts your acceptance rate. Slow hire they extrapolate to business decisions, that it must mean slow management decisions. 'I don't want to work here,' they conclude."    
The candidates
Tracking and assessing candidates, through organized, consistent, sharable and storable AI and automation tools such as video interviewing platforms and gamification, are vital to choosing well. According to the National Bureau of Economic Research, the use of algorithms in hiring boosts employee retention rates by 15 percent.  
Beyond the initial assessment and interview, you must continually track a candidate's progress through each stage of the application, apprising them of how they're doing and the timing of each step. Your automation must not forgo personalization – the human element. Sourcing platforms such as SeekOut and Hiretual can provide a deep understanding of the candidate's interests and experience. This can help personalize your approach to passive candidates, who are 70 to 89 percent of the candidate pool.
One of the primary reasons companies lose good candidates is failure to update applicants on their progress.
"Imagine how much better the candidate experience would be if you kept candidates informed every step of the way, all automated from your side…." Jamie Hichens, Glassdoor Sr Manager of Talent Acquisition, told the Automating the Candidate Journey webinar audience.
Even if they're not a good fit for the current opening, they leave with a positive impression of your company, and engaged for future opportunities, according to Hichens.  They also share their impression. According to Glassdoor, 72 percent of job seekers report their bad candidate experience online, and 55 percent of job seekers report avoiding certain companies after reading negative reviews.
Your new hires
You think you've assessed applicants well, and have chosen the best of the best. They've accepted and begun their career at your firm. Now you must determine if they're productive, and if they stay. If not, there may well be a problem with the hiring process. Perhaps it's a problem with one or more of your recruiters, your manual or automated process, your job descriptions, or your choice of sources. You need to know.
Human resource analyst Josh Bersin, in Employee Retention Now a Big Issue, enumerated turnover's severe impact:
Cost of hiring a replacement;

Cost of onboarding and training the replacement;  

Lost productivity, while replacement gets up to speed;

Lost engagement, as other employees observe high turnover and wonder why;

Customer service impacts, and errors, as replacement learns.
Key Tracking Points
Here, then, are the 7 tracking points that help you assess how well your hiring steps, your candidates and your new hires measure up.
1. Sourcing Effectiveness: You've posted a job notice on Indeed.com and a targeted Facebook ad, tweeted your job opening, posted it to your careers page, and incentivized your employees to refer candidates. All cost you time, effort and money. You must know what works. Track the number of candidates from each source in a given period, the number qualified for the next level, and the number hired from each source.  Look at job-ad click-through and apply rates. Quantify diversity to see, for example, that 25 percent of the candidates wooed by your Facebook ad are Hispanic, that your tweets bring in four times as many women applicants as men, but that your Indeed job-post applicants are all white males. You might need tools such as Textio or TapRecruit to determine what content in your Indeed ad is off-putting to minorities.
2. Applications Completed: Application drop-off is one of hiring's biggest headaches. It's becoming even more problematic, with an estimated 89 percent of job candidates now searching via their mobile devices, and only about 30 percent of employers mobile optimizing the application process.
The numbers important here are application conversion rate (applications begun as compared with applications completed) and drop off rates at various points, separated by device (computer or mobile.)  Any consistency in drop off point? Evaluate that point's ease and clarity. Another factor is time to completion. Studying drop off rates as you tweak your application process will help you determine optimum length.
3. Interviews Completed: Track how many people applied to each position, how many were invited to interview, and of the latter how many declined or were no-shows. A smart assessment includes not only the number of folks who complete, but the points at which any drop out and why. Did they decline or fail to show for the first interview, did they complete the first interview and decline subsequent, did they complete all and decline the offer? Perhaps you didn't engage well between or during each step, perhaps the time between each was too lengthy, or perhaps you're requiring too many interviews scheduled at different times.
4. Time to Hire: Calculate a separate figure for each source. Knowing, for example, that candidates referred by current employees are hired within 10 days of applying, but those responding to a CareerBuilder job post are hired 21 days later helps assess candidate sources.
Each step of the process must be tracked for time as well. Are you taking too long to invite candidates to the initial interview? Are you scheduling interviews too far out? Are your background or reference checks too time consuming? Are you waiting too long to make an offer because the hiring manager is not getting back to you quickly?
Knowing the time spent in each part of the process is crucial in removing your hiring roadblocks.
5. Declined Offers: Not everyone will accept your job offer. You must know the ratio of offers made to offers declined. If unacceptably high, perhaps you're taking too long to make an offer. Are you offering a competitive pay and benefit package? Might you be searching for candidates in a geographic area that's prohibitively competitive, and might you benefit from a geographically expanded search? Do your job descriptions tout all your perks?
Differentiate statistics by source, and recruiter / interview team. It might be that your branding on one source isn't adequate, or one interviewer is regularly less prepared than another. Remember that 79 percent of job candidates will refuse a job offer if they've been poorly treated during the application process.  If that's happening, you must know.
6. Cost Per Hire: Calculate an overall figure for each position, as well as a cost specific to each source. Track the cost of advertising, of referral incentive, of wages paid to the recruiting team, and of any video interview, chatbot, and other application and assessment programs. There may be travel costs for non-local candidate interviews and relocation. You may have the added expenses of a career fair, or a signing bonus. The more detailed your tracking, the more accurately you'll pinpoint the best hiring tools and sources.  A bad hire can really impact your bottom line, don't let a lack of tracking cost you.
7. Quality of hire: Quality of hire is a combination of employee productivity and turnover. Tracking should include statistics on how a new hire measures up at pre-determined times. After six months is she meeting or exceeding job-task goals? Is his attendance acceptable? How do all new hires within the same period measure up? One year after their start date, what percentage of new hires are still with your firm?
For both productivity and turnover, differentiate by source and by recruiter. You'll want to know, for example, if referred employees produce better and stick around longer than those who respond to a Facebook ad.  If Recruiter A's hires are 20 percent more productive than Recruiter B's, or if 20 percent more of them are still with the firm, then B might need some coaching.
Note any variation in hiring tools from one candidate to the next. If one-way video interviewing wasn't the first assessment step for every applicant, might those who initially interviewed by phone have left the firm sooner? How did mobile applicants produce compared to those who applied via computer or walk-in?
Without careful documentation of each stage of the hiring process, your attempts to hire well are tantamount to firing at a target down range while blindfolded. The chances of a bull's eye are slim.
To hire well, take off the blinders and start tracking.
---
Authors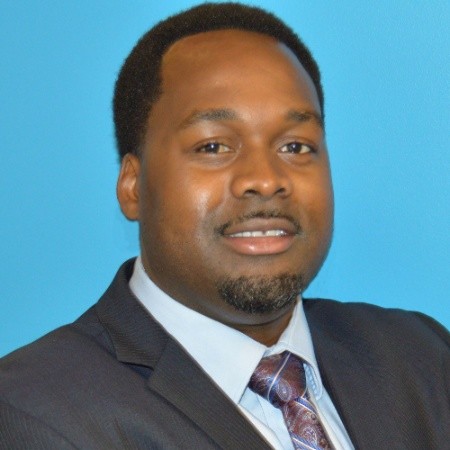 Imo is the VP of Strategic Partnerships at OutMatch. Prior to OutMatch, Imo co-founded and served as CEO of Wepow, a popular video interview solution that is now part of the OutMatch Talent Platform. Imo's work in the HR tech and Talent Acquisition space is driven by his passion to help organizations connect with talent.
Recruit Smarter
Weekly news and industry insights delivered straight to your inbox.