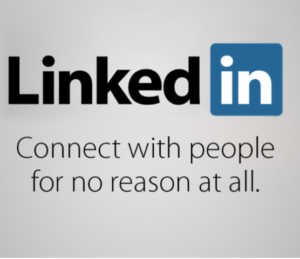 Throughout its history, LinkedIn has slowly, albeit deliberately, evolved from what used to be a fairly innocuous social network into one of the internet's most extensive sources of personal data.
Some of this, of course, is inevitable, given LinkedIn's longevity on the market – it's been collecting personally identifiable data (er, "professional information") for well over a dozen years now, on hundreds of millions of individual users all over the world. Much of this has been perpetuated by people like career coaches and, yes, recruitment bloggers.
We've collectively perpetuated this myth that if you don't have a LinkedIn profile – and an optimized one, at that – you pretty much don't exist professionally. It's been a self-fulfilling prophesy; while LinkedIn has by no means replaced the resume, its ubiquity in today's job search is similar.
Unlike the resume it purports to augment (or displace), however, the dozens of self-reported data points the site collects in order to effectively set up an account and create a profile have created one of the most valuable assets in all of technology.
Anti-Trust: Who Owns Your Personal Data?
The company, of course, sold for $28 billion to Microsoft last summer, and Redmond certainly didn't buy LinkedIn because they wanted a "professional network" populated only by connections that the user really knows in real life.
That would be a fairly whopping valuation for a digital Rolodex, if the company's traditional party line about privacy was to be believed. But of course, it was that treasure trove of PID that Clippy and Co. was really after , and ultimately, sufficient justification for the pricey premium Satya and friends shelled out.
Its proprietary data has already become an integral component of many Microsoft products, such as Office 365 and Dynamics; it's also given birth to new product lines and profit possibilities, such as Microsoft Talent, released last month to little fanfare, albeit most ATS vendors.
Unlike Google, whose much hyped Hire product explicitly launched to serve a very select group of small businesses who are already Google Cloud customers, Microsoft's recently released ATS is aimed squarely at the lucrative enterprise market.
While it's not revolutionary (or even particularly innovative), Microsoft Talent's hiring module, which is more or less Dynamics (ugh), with some recruiting features bolted on, it requires no implementation (albeit, a fair bit of migration) and is effectively already installed on every enterprise instance of Microsoft's productivity suite.
Of course, HR Technology is a cutthroat, competitive space, but LinkedIn data – assuming, of course, that this data is proprietary – obviously offers a huge differentiator and significant selling point for Microsoft's aspirations for taking over talent. LinkedIn has always been a heavily walled garden, its recently released user agreement and terms of service effectively shut the data door to all third parties, particularly those that profit from or monetize the PID the company asserts is its exclusive intellectual property.
This includes, most prominently, the entire subset of startups in the profile aggregation space, particularly those specifically designed for sourcing and recruiting.
The company revoked API access from dozens of vendors, particularly by cutting off calls through Chrome extensions (game on, Google), which have more or less created a precedent for LinkedIn's ability to shut out the competition from the online profiles – and professional footprints – of its millions of global end users.
This policy, without a doubt, would obviously help grab HCM market share if it were extended to granting access to LinkedIn data exclusively to Microsoft enterprise end users – a direction the Redmond based behemoth seemed to certainly be headed in the wake of Microsoft Talent's recent debut.
LinkedIn, Tear Down This Wall.
For Microsoft, its greatest asset isn't people; it's the data about those people that really matters most. Unfortunately for Microsoft, however, a US federal judge on Monday ruled that much of this data isn't exclusively theirs, in a severe blow to Clippy's product roadmap and a significant win for the HR Technology industry and sourcing and recruiting professions (and civil libertarians, for that matter).
The New York Times has reported that U.S. District Judge Edward Chen "granted a preliminary injunction request brought by hiQ Labs, and ordered LinkedIn to remove within 24 hours any technology preventing hiQ from accessing public profiles."
RecruitingDaily has obtained a copy of the full injunction, originally filed June 7 in the U.S. District Court, Northern District of California. And, honestly, we've had it for a while; while it's always had the potential to be precedent setting, the fact that LinkedIn misappropriates user data, uses legal wrangling and intimidation to effectively shut down competitors and inconsistently enforces its own policies while selectively blocking out third parties with little to no warning just didn't feel like news anymore.
You can read the entire brief below, but essentially hiQ, if you're not familiar, is described in the filing as "a tech startup which collects and analyzes public profile information on LinkedIn in order to provide its clients – mostly large companies – with insights about their employees, such as which employees are likely to be poached by a competitor or which skills employees have."
This statement, obviously, could describe dozens of emerging and established talent technology startups, many of which rely heavily on LinkedIn's public data in order to populate their databases and train their algorithms; in fact, pretty much any profile aggregator, paid or otherwise, is heavily reliant on LinkedIn's data. I could name a bunch of companies in this category – many of which are far more established and better funded than hiQ – but you're probably already familiar with many of them.
To date, they've assured talent organizations and employers that because they only utilize publicly available data and don't actually scrape or index LinkedIn's proprietary data, their product is fully compliant and their business model perfectly legal. hiQ made a similar argument in its initial injunction, pointing out:
"hiQ does not analyze the private sections of LinkedIn, such as profile information that is only visible when you are signed in as a member or member private data that is visible only when you are "connected" to a member. Rather, the information that is at issue here is wholly public information visible to anyone with an internet connection."
The truth of the matter is, there was no precedent – and therefore, no guarantees – that products like Full Contact, Hiretual, Entelo, Prophet, etc. were legal, despite their protestations and assertions to the contrary.
That the court established a precedent for Microsoft to "remove all barriers" from third party data companies accessing public LinkedIn data is important simply because, well, the central question of the private ownership of the site's public profiles had not yet been defined by the courts.
For now, at least, this ruling means that companies formerly operating in a legal gray area now have black and white case Federal case law around if – and how – they can utilize LinkedIn profile data.
The Dynamics of Data: Finally, A Legal Precedent for LinkedIn Profiles.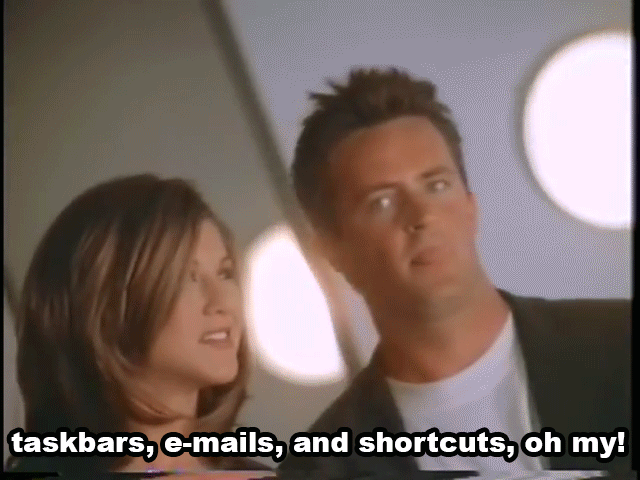 While the injunction granted by Judge Chen is merely preliminary, the ramifications are significant – and a huge victory not only for profile aggregators, but also anyone who has ever created a public profile on this and (ostensibly) similar social sites: it essentially establishes that one's personal information cannot be fully proprietary intellectual property.
As hiQ argued in the injunction, by denying third party services access to its public data, they are not, as the professional network's legal team has long argued, "harming LinkedIn's members," but instead is providing those members "precisely the type of professional and employment opportunities that lead LinkedIn members to make those profiles public in the first place," provided that these services do not represent a "substitute social network or job posting forum" (sorry, TalentBin by Monster).
This means that if a product can demonstratively add value to job seekers or employers, than it should be open season on public profile data, given the case was filed on anti-trust grounds, with hiQ accusing LinkedIn's motives of being "obviously anticompetitive."
And for good reason.
Without exclusivity to profile data, and sufficient legal ambiguity to justify its long-established precedent of shutting down the competition through legal threats, intimidation and injunction notices, LinkedIn will actually have to develop some form of competitive differentiation and reinvest in developing new features and functions beyond the constant UI/UX changes in order to maintain its current market share in sourcing and recruiting.
LinkedIn will have to somehow justify its exorbitant price tag to both its corporate parent and its customers now that the playing field has been effectively leveled; given the fact they've historically relied more on their product counsel then their product managers to determine their product roadmap, it remains to be seen whether they can outmaneuver the competition they're obviously so afraid of, hiQ and otherwise. And all I can say is, game on.
Of course, rather than, you know, giving into inevitability, bulking up its engineering team and bunkering in against competitive threats, LinkedIn is, instead, challenging the decision in court; a spokeswoman told the New York Times, "We will continue to fight to protect our members' ability to control the information they make available on LinkedIn."
With yesterday's initial ruling, however, it looks as if those members might finally have that ability, after all. Which is good news for everyone, of course, except for LinkedIn.
Karma's a bitch like that.
---
Authors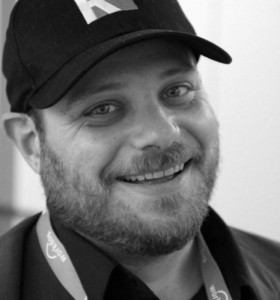 Matt serves as Chief Content Officer and Global Thought Leadership Head for Allegis Global Solutions and is a partner for RecruitingDaily the industry leading online publication for Recruiting and HR Tech. With a unique background that includes HR, blogging and social media, Matt Charney is a key influencer in recruiting and a self-described "kick-butt marketing and communications professional."
Recruit Smarter
Weekly news and industry insights delivered straight to your inbox.