When it comes to recruiting, there's nothing new about ghosting. In fact, in the era before the internet, it was nearly impossible to respond to every paper resume received, so ghosting was a common practice in the application process. But in our hyperconnected world, there's no reason to ghost anyone – whether you're a candidate or a recruiter. 
Nowadays, it's easy to fire off a quick text or email informing the candidate or recruiter of a decision, no matter where you are in the talent acquisition lifecycle. And yet, ghosting continues, particularly in and around the interview stage, frustrating recruiters and infuriating candidates.
It creates a bad experience for everyone involved and can even cause long-lasting damage to both your relationships and your employer brand. The real trouble is that ghosting is symbolic of larger issues in the process. So why does ghosting happen, and how can you prevent it? 
Finding the Cause 
No matter which side of the table you're on, recruiting is emotional. For candidates, looking for a new job can be time-consuming and tied to feelings of self-worth, and getting an offer can literally change someone's life overnight.
Similarly, looking for the right candidate is almost always time-consuming for hiring teams and requires making tough decisions. No one wants to disappoint the other, so sometimes, it feels easier to avoid the situation entirely. As if when we disappear, we don't disappoint. 
Laura Mazzullo, founder and owner of East Side Staffing, explained the psychology behind this thinking to SHRM, saying, "The fear paralyzes them from even sending an email. The year is all about 'How will the other person respond? What if they hang up on me? What if they yell at me? What if they're disappointed in me? What if they give me a long, undesired sales pitch to try and change my mind?'" 
The what-ifs can affect anyone, especially when it comes time to interview. By acknowledging this, it becomes clear that today's competitive job market exacerbates a long-standing issue and one you need to face head-on to solve. 
Facing Your Fears 
You've probably heard the phrase, "Hurt people, hurt people." But the truth is that emotional avoidance makes nearly every situation worse and ghosting perpetuates a cycle of bad behavior. Discussing how ghosting spreads in a recent webinar, John Leech, Director of Talent Acquisition, St. Jude Children's Research Hospital, explains, "I think now we're feeling the pain that, 'Wow, I can't believe this candidate ghosted me, and we're going to put them on a shortlist of not being able to apply here again."
To Leech's point, this mentality is concerning for recruiters because the relationships they foster and develop directly correspond to hiring outcomes. Likewise, the more you ghost and the further into the process, the more candidates will avoid working with you and your organization. 
As the one setting up the interviews, it's important to remember that dispositioning and disconnecting from candidates (even ones you really like) is part of your job. It's not a fun part of your job, but it comes with the territory. The more proactive you can be in your communications, the better. 
Fixing the Process 
If you are the ghost, you are choosing to avoid your candidate. If you are being ghosted, your candidates are choosing to avoid you. As Mazzullo reminds, "We can only control our own behavior. We can choose not to ghost. We can choose to close a process out." 
To her point, ghosting comes down to a conscious choice. By focusing on what you can control, you have the ability to fix your output before it impacts others. You can gently disconnect from candidates, rather than leave them hanging.
It can be a quick note, thanking them for their participation and the time they spent with you. Think about prioritizing kindness and making the message personal. How you let someone down directly reflects your process for talent acquisition: the when, where, why and how you hire. 
In the webinar with Leech, William Tincup shared that there are software engineers who outsource their first "three to four" interviews to stand-ins until they know the company is serious about them. Tincup points out that these candidates don't want to go through a battery of tests to prove themselves.
For others, the mere idea of going through three to four rounds of interviews could be reason enough to ghost. Understanding where the ghosting occurs is an essential data point if you're interested in improving your process.
From there, it's possible to exert control and create an interview experience that caters to the hiring team and candidates, encouraging open dialogue between both sides. It might not scare away all the ghosts, but at the very least, you'll know you're practicing good vibes only.  
---
Authors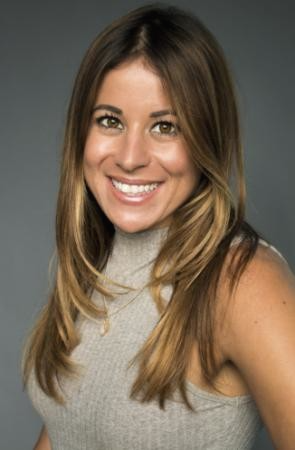 Gina is a HR technology marketer with over 10 years of marketing experience. She has been the head of marketing for staffing firms and several growth-stage startups. At Clovers she helps oversee content and marketing operations. 
Recruit Smarter
Weekly news and industry insights delivered straight to your inbox.