Boy, it's been a bumpy ride for talent acquisition. From the Great Resignation to quiet quitting to mass layoffs, the job market tone is changing – rapidly.
In November 2022, Amazon announced 10,000 job cuts. In the same month, Meta announced 11,000 layoffs. And then, making major headlines across the U.S., Twitter announced an almost 50% workforce reduction.
But these significant layoff numbers didn't just start in the fourth quarter of 2022; other companies were cutting employees throughout the year, including:
Peloton laid off 20% of its employees in February 2022 (with another 12% in October 2022)
MasterClass laid off 20% of its employees in June 2022
Snapchat laid off 20% of its employees in September 2022.
However, it's not all terminations.  Employees are still quitting their jobs in high numbers, giving rise to the thought that the Great Resignation isn't quite over. According to Business Insider, in September 2022, 4.1 million Americans quit their jobs, just under the 4.2 million that quit in August. At the Great Resignation's peak, 4.5 million Americans quit their jobs in late 2021.
The highest industries with employees quitting? According to the most recent U.S. Bureau of Labor Statistics report, accommodation and food services, retail and professional and business services take home the highest number of quits per industry.
Keep reading to learn more about the continued Great Resignation, the growing Great Layoffs and what to expect as we move ahead.
The Continuing Great Resignation
Today, employers are retaining workers for longer periods of time, no longer offering "crazy" compensation packages to attract workers. Because of this, "the Great Resignation is far from over, but it is clearly winding down," according to Julia Pollak, the chief economist at ZipRecruiter.
However, there were 10.3 million U.S. jobs available in October 2022, proving that this "wind down" is slow, as industries such as healthcare and social assistance spike a record number of job openings.
Enter the Federal Reserve, which as of late has been attempting to curb inflation and reduce the gap between the number of available jobs and those seeking a job (or a different job). But, according to Mark Hamrick, Bankrate.com's senior economic analyst, "[t]he high number of openings continues to underscore the huge divide between supply and demand for labor, contrary to what the Federal Reserve wants to see as it battles inflation."
McKinsey says "[i]t's the quitting trend that just won't quit."  Even today, workers are still switching jobs, industries, and locations – starting their own businesses, changing industries or roles, or just taking time out to care for their families.
But are workers making the right decisions by changing jobs (or even industries) in such unpredictable times?
In a RecruitingDaily.com discussion with Amazon's Marc Hamel, Principal Sourcer, Hamel noted that the decision to change jobs during these turbulent times wasn't the "wrong" decision as several competing interests played into these choices – from family responsibilities to wanting higher salary packages or better benefits.
Hamel notes, however, that even if these decisions to find new employment weren't "wrong," many workers have felt buyer's remorse in doing so.  According to a recent Joblist study, 26% of workers surveyed said they regretted leaving their previous jobs, leading to new phrases such as "The Great Regret" or "boomerang employees" (of which Hamel himself is one, moving from Amazon to Meta and back to Amazon).
One of the main reasons for this regret?  Forty-two percent of employees who found a new job after quitting said that the new job hasn't lived up to their expectations.
The Reasons Behind High 2022 Layoff Numbers 
With so many workers leaving their jobs during The Great Resignation, employers were forced to hire en masse to fill open positions. Or did companies overestimate how many workers were needed to fill these positions?  After all, it was a crazy time.
But, this hiring en masse has led to mass layoffs, primarily in the tech industry, such as Meta, Amazon, Salesforce, Doordash and Twitter, to name a few. Hamel stated that employers saw these layoffs coming, especially with the exceedingly high number of hires in the previous years.
However, even though these layoffs are confined to a specific industry, the problem is that they are "loud." They are front-page news.  They are public.  They are talked about on numerous social media platforms.
So, even though these layoffs are primarily contained within the tech industry, these layoffs have earned the nickname "loud layoffs" – negatively impacting how workers outside of the tech industry feel about their current jobs.
Moving Ahead
Looking forward, McKinsey predicts that with voluntary quit rates 25% higher than in pre-pandemic times, job openings won't return to normal for some time as we continue to move through the Great Resignation and the Great Layoffs – or is it the Great Attrition or the Great Renegotiation? (So many "Greats.")
Hamel agrees.  In our RecruitingDaily.com interview, he says that it's not all doom and gloom. Instead, this too shall pass – a welcome thought for professional recruiters out there trying to fill roles.
However, Hamel said not to be surprised if we see still more layoffs. For example, within the large tech industry, companies tie compensation to equity and restricted stock units (RSUs). As a result, when companies lose value – and sometimes significant value – employees' compensation is negatively impacted.  This can easily cause more employee upset, more attrition and more need to backfill and hire. And round and round we go.
Additionally, Hamel suggested that we'll see more consumer spending over the next year, necessitating more hires for new positions, not just attrition hires.  And this is a positive for employers and employers alike.
Cumulatively, lessons have been and will continue to be learned.  In 2023 and beyond, recruitment professionals will be able to better manage these significant workplace ups and downs – better positioning themselves for whatever the job market throws their way.
---
Authors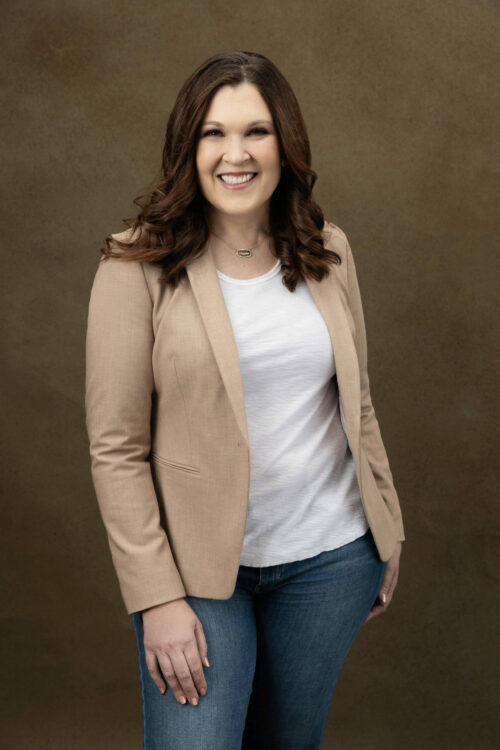 Jenny Kiesewetter is a prolific Nashville-based freelance writer, teacher, and coach, specializing in human resources issues, employee benefits, employee training and development, and legal compliance issues. Jenny has a knack for making complicated topics understandable, digestible, and valuable. In her free time, Jenny enjoys spending time with her friends and family, traveling, live music, and dining out.
Recruit Smarter
Weekly news and industry insights delivered straight to your inbox.