Get Insider-only access to view this resource content!
Passive Candidates are Not Hard to Find
But they are hard to reach. And as we all flap around bottom-first in this never-ending twister of a job market, candidate communication is becoming more and more unpredictable.
Add the passive factor to that hiring storm, and you can kiss Kansas goodbye and say hello to obstacles like 81% of your emails being trashed before they're even read—simply because they're not mobile-optimized.
We Know a Guy
Marc Hamel, Principal Sourcer at Amazon, will teach you email techniques that will help you foster relationships with your most sought-after passive candidates and turn them into active hires.
He has strategy, he has vetted processes, he has mad respect for your already employed future employees, and he has loads of templates, research, and data to back him up.
A Glimpse of What You'll Learn
Knowledge of current market data to help you craft messages in the most effective and fruitful way.
Actionable information to quickly improve messaging strategies.
A/B tested message results and successful templates.
Unique tools to equip you with needed platforms for creating impactful messages.
and more…
You Have the Tools
Marc demonstrates how to optimize them so you can use your brainpower to bring home those passive candidates.
Presented By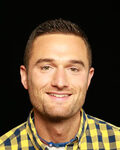 Marc Hamel
Marc has 13+ years in tech sourcing, with a unique blend of agency, startup, the behemoths of Amazon & Meta. Currently, He is supporting new initiatives in sourcing within Amazon Entertainment and leading L&D programs for sourcers company-wide. He's a part of many sourcing communities and is loves "talking shop" with anyone interested. Marc enjoys exploring the beautiful city of Austin, TX, tasting all craft IPA he can find, cheering on the Chicago Cubs, annihilating anyone foolish enough to challenge him to a Mario Kart race and mastering puns. And yes, he shares a name with Luke Skywalker. So, in his words, "may the 'source' be with you."
Follow
---
---

RecruitingDaily is the #1 online media resource for today's recruiting world, offering a signature mix of content, news, webinars, podcasts, videos, eBooks, educational resources and events that develop professional best practices. RecruitingDaily and its network of sites reach a global audience ranging from entry-level sourcers to strategy-level corporate executives in the human resources, talent acquisition, recruitment marketing, compliance and diversity and inclusion professions worldwide.
---