So, I started working with Decusoft roughly 100 years ago. Great tech, outstanding leadership and excellent relationships with their customers. They're a player in the compensation management space, but they treat everyone they interact with like family.
I've seen this first hand with how they've worked with me and their customers. Solid citizens. And, they've added a leader that's cut from the Decusoft cloth when Michael Pires joined their already stacked leadership team. That's why I wanted to sit down with Michael and get his take on a few things.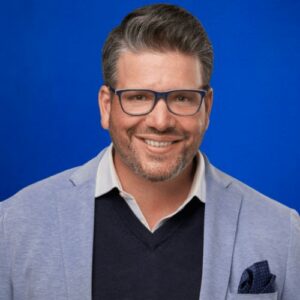 Michael is CEO of Decusoft and is responsible for the company's overall strategy, direction and growth. He is a seasoned entrepreneur and HCM/Fintech executive with more than 20-years of leading/building organizations of varied sizes. A product innovator and thought leader in the human resources and human capital management industry, Michael's first start-up, HR411.com, delivered a suite of digital tools, content and practitioner resources to HR professionals globally. 
He sold the company to ADP, where he led the creation of new "bundled" services offerings instrumental in the company's rapid increase in HR Solutions sales; the HR411 platform continues to be a central solution in ADP's ecosystem today. He has launched dozens of new HR, Payroll and HCM related products, services and platforms throughout his career and led growth initiatives and digital transformations at JetPay/NCR as the President & CEO and then at PrimePay as the President & COO before joining Decusoft.
So, let's get this party started, Michael. 
Work-Related, What's Keeping You up at Night These Days?
These days, I find it difficult to separate what is keeping me up work-wise vs. personally. We have more than a dozen employees residing in the Ukraine and Belarus regions; this has been a very disruptive and emotional time.
Thankfully they have all moved (at least temporarily) elsewhere since the attacks began, but they have had to walk away from their homes, families/friends, etc. I can only imagine how difficult that has been, but it is hard to get out of my mind, and I am hopeful for a resolution soon.   

100% work-related, it's another war, the war for talent. I know my fellow CEOs worldwide are all feeling me on this one. Decusoft is accelerating growth very quickly, which has triggered the need to expand on our outstanding core team in many areas, including; sales, marketing, services, product and engineering.  Finding great talent is always tricky, but it has been challenging of late; there is so much noise in the market and people are chasing shiny objects everywhere. 
We are doing all the things any other company does to promote opportunities as we grow but are heavily focused on building an incredible culture, creating an effective workplace and doing impactful work every day by helping organizations evolve compensation, address DE&I challenges, make better decisions and to shape fantastic employee experiences. 
I wake up almost every night thinking about this one and then remind myself to be patient; great people will gravitate to a great organization like ours. When they do, they will find a rewarding career in a dynamic company in one of the hottest and fastest-growing areas of HR Tech. As Shoeless Joe whispers in Field of Dreams, "if you build it, (he/she/they) will come."  We are all in.
You've Got a Great HR & TA Background; How Has That Shaped Your Leadership Style?
Growing up in the people business has given me a very wide lens. I've facilitated the hiring of thousands of employees for dozens upon dozens of companies.  One of the greatest gifts my experiences have given me is understanding how a person aligns to a role and the culture of a company and what happens when you do (or don't) get that formula right.    
I have also been fortunate to have been around and thrived in various business structures and environments, from pure start-up to big-box corporate America. While I favor the fast pace, agility and energy that comes with start-up and/or established venture-backed growth companies, the constant I have found is how influential culture and outstanding leadership are to success. It is not only crucial in attracting extraordinary talent but, most importantly, developing, growing and retaining it.  
All organizations rely on having great people and people come to work to earn a living: income. However, they stay with a company because of outstanding leadership that recognizes them, where they feel respected and part of something special; it's the feeling of belonging. 
I work hard to lead in a way that fosters these aspects of our culture. If you know me, I show up every day with my sleeves rolled up, and I am all-in on everything we do. I work hard to lead with empathy, to create an open environment where all of our associates have a voice, are respected for their opinions/views and expected to bring their fresh new ideas and ways of doing things to the party each day. 
I've Talked Openly About Comp Being at the Center of HR; What's Your Take on That?
I am passionate about the HR profession and have advocated for HR's elevation in an organization throughout my professional life.  
I started a company focused on talent acquisition many moons ago and that quickly expanded into a boutique HR consulting firm. We did compensation and performance work for clients. Why? Because Comp is at the center of HR. 

Let's be candid here, despite all the meaningful reasons someone may join a company, they work for one reason only at the end of the day: INCOME.  People have families, homes, cars, expenses, and this requires MONEY. Therefore, no matter what else happens day-to-day in an organization, no matter what other tremendous and compelling HR initiatives and programs they may have, the one thing they better do well and get right is compensation. 
This isn't necessarily more important today; it has always been important, but it is more visible, and there is an increasing awareness around fairness and transparency that means compensation is not only the center of HR but also at the center of so many of the social and economic forces happening around us today. 
I Know Pay Equity (Gender / DE&I) Is Something Significant to You; What's Your Vision for How We Resolve Some of These Historical Mistakes We've Made?
Diversity, equity and inclusion have been a miss by so many organizations for far too long! Progress forward is non-negotiable, but we have to be honest that there is no way as a society we can simply right all the wrongs that have transpired over the years. 
It seems that, by force or by choice, many organizations have at least started to pay attention. There is no silver bullet. The natural evolution and change require serious, consistent commitment at all levels in the organization, particularly from the Board and executive leadership teams down.   
At Decusoft, we are committed to helping organizations realize change and growth. We provide powerful DE&I and compensation analytics and insights that enable our clients with the awareness and visibility they need to drive improvements. 
This is something we have found so many companies continue to struggle with. In addition, we help them by enabling them to elevate compensation and build models that can begin to reconcile and close the divide.
Clients who use our Compose Suite at least have the tools they need to create equality, but it doesn't happen magically, they have to be committed to making it happen. I hope that as awareness and the collective energy around change in the world rings out, organizations will live it out.   
Most Comp Professionals I Know Start With Sophisticated Spreadsheets to Manage or Continue to Do So; What's Problematic About Spreadsheets From Your Perspective?
Where do I begin? It never ceases to amaze me how some of the biggest companies in the world are managing their crown jewel, compensation and recognition, on spreadsheets. Look, Excel is a great tool, but it is highly inefficient when planning and managing compensation, performance and analytics particularly to realize pro-active insights.  
Operational risks: The number of times a company has come to us (in literal tears) because one of their complicated Excel calculations, models and formulas have been corrupted or broken and they cannot run their planning cycle is simply mind-boggling. 
Security risks: Spreadsheets are circulating across the company via email, on share drives, etc., and no matter what they think, the security of this hypersensitive information is compromised throughout.  
Resource inefficiency: Excel is all manual and requires intense oversight so it takes far more resources and significantly more energy than managing the process in a cloud-based, secure and scalable platform like Compose by Decusoft. 
Audibility and compliance: It matters and is incredibly complex when managing multi-tabbed spreadsheets and workbooks. A trustworthy Comp platform like Compose provides precise tracking, reporting and audit trails that protect the organization and ensure compliance with ever-changing legislation. 
As You Started Recruiting, I Have to Ask You About the Trend of Salaries Being Disclosed Within Job Ads. What's Your Take on the Trend, and Where Do You See It Going?
Long-time coming, I am hopeful more (and eventually all) states will pass legislation.  Pay equity and fairness will not happen until there is total transparency. 
From a Leadership Perspective (C-Suite & Board), What Analytics or Metrics Should They Look at Regarding Compensation?
There is a ton of opportunity.  According to a recent HR Trends study by McClean & Company, 83% of HR leaders have been given a discrete goal in at least one of the critical areas of Diversity, Equity & Inclusion (DE&I), Corporate Social Responsibility (CSR) and/or Environmental and Social Governance (ESG). 
Therefore, in my opinion, it is table stakes that every board, every private equity and venture firm, every investment bank and every organization is providing visibility around these critical areas.  
What Advice Would You Give Leaders When Purchasing Comp Technology?
Compensation is unique to an organization's DNA and culture. We believe compensation is a fluid process that must be continuously responsive and connected to business goals and employee experiences. In this world where one size most definitely does not fit all, Decusoft doesn't just simplify managing total compensation; we tailor it to provide a company's unique and evolving needs, goals and changing budgets.
We deliver the tools and insights necessary to thrive through ever-shifting markets and to attract, engage and retain top talent. We help organizations to build a definition of compensation that is inherently connected to their company's culture and its promise to employees—putting them in control every step of the way.  
So if I am a compensation leader, company executive, or board member and the organization uses spreadsheets, other compensation software, or other tools that do not meet these standards and objectives. I would suggest asking why and prioritizing a change.
---
Authors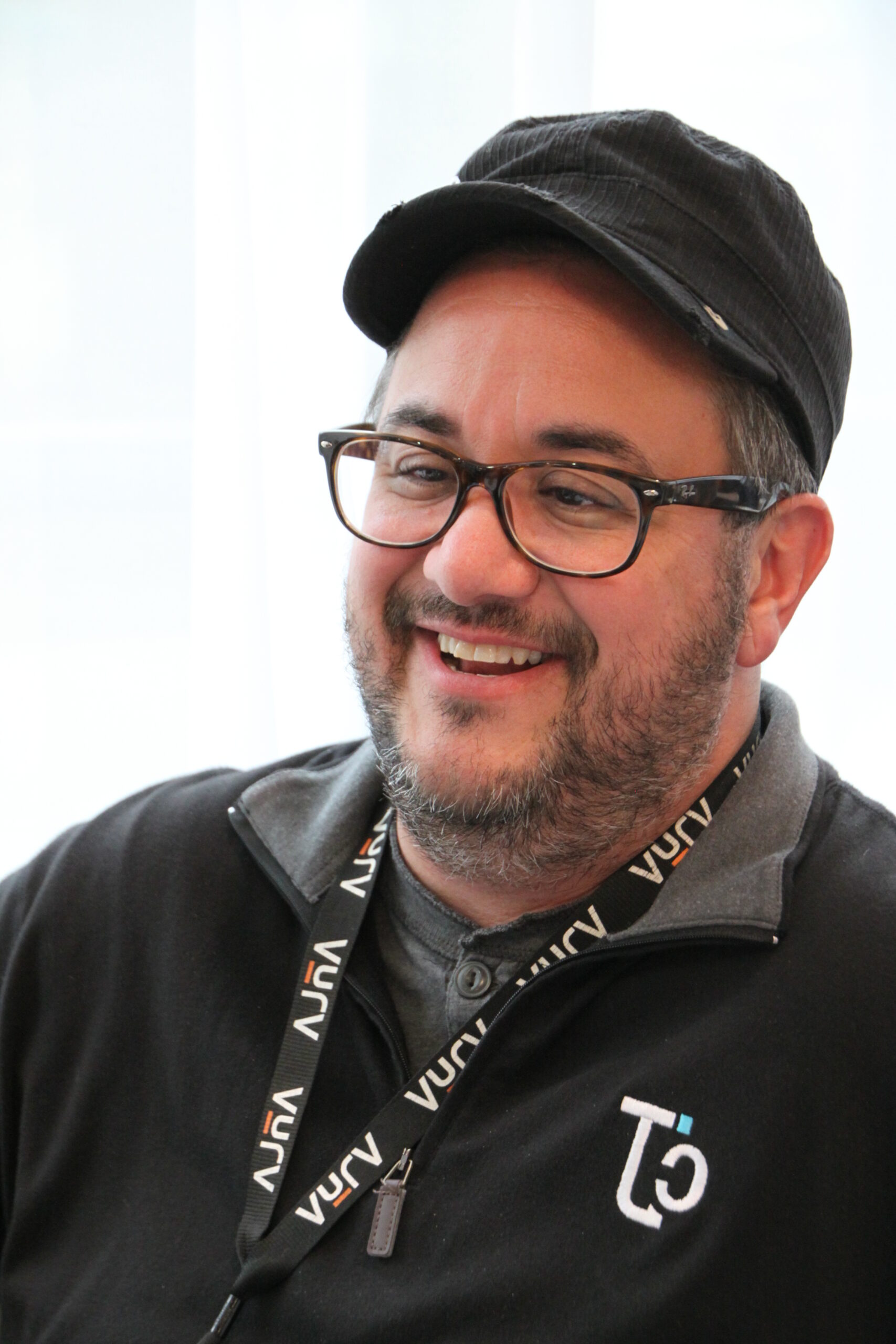 William is the President & Editor-at-Large of RecruitingDaily. At the intersection of HR and technology, he's a writer, speaker, advisor, consultant, investor, storyteller & teacher. He's been writing about HR and Recruiting related issues for longer than he cares to disclose. William serves on the Board of Advisors / Board of Directors for 20+ HR technology startups. William is a graduate of the University of Alabama at Birmingham with a BA in Art History. He also earned an MA in American Indian Studies from the University of Arizona and an MBA from Case Western Reserve University.
Recruit Smarter
Weekly news and industry insights delivered straight to your inbox.