Building a long-term image in the minds of passive candidates
Employer Branding (EB) is a key component of any integrated talent acquisition strategy; it is both a long-term strategic solution (laying the foundation and building a long-term image in the minds of passive candidates—your ultimate target) as well as an employee retention strategy for current employees. A compelling EVP/Employee Value Proposition (integrated and aligned with your onboarding, HR offerings, professional development, company culture, brand message, brand ambassador program and "Best Place to Work" awards honors), can be very valuable in the talent hunt and serve as a strategic approach in the war for top talent in 2018 and beyond. And, it can pay hiring dividends.
"56% and 54% increases in total completed applications via the Career website"
While I worked at Monsanto, the global Ag bio-tech giant based, I learned that you can position your Employer Brand messaging & EVP in your: offer letters, new hire on-boarding & welcome emails, radio commercials (sponsor a 30 minute local FM/AM radio program), video commercials, marketing materials (US & Global), town halls, internal news announcements, benefits' newsletters, recruiting toolboxes (for use by far-flung staff away from your corporate headquarters), external/internal career websites, and internet job postings, campus events and flyers, table tents, and trade booth displays, etc.
Here is a quick (new idea): consider creating a graphic image-driven "Electronic EVP" as I did this year, for use inside your organization–displayed on your in-house company TV screens, computer monitors & or on large screen building monitors. You can also circulate it via internally via email broadcasts.
"the Employer Brand Program can be used to provide a roadmap and code of behavior for existing Employees"
You can even "push the envelope" and incorporate elements of Employment Branding into your performance appraisal system for existing employees and staff. For example, consider this: why not measure employees on what positive "image building/improving activities" on behalf of the company they have engaged in over the course of a review period, such as: volunteerism work, community good deeds, student tutoring, food kitchen volunteer work, etc.? Additionally, the Employer Brand Program can be used to provide a roadmap and code of behavior for existing Employees. It could inform, educate and indoctrinate new entrants into the company culture and provide an explicit set of norms and behavior. And it can also help your Recruiting.
In my Employer Branding career, I have worked on: 1.) creating large global (worldwide) EVPs and Employer Brand Programs (both inside the US and in a foreign world region offshore location; 2.) large US nationally focused EVPs and Employer Brand Programs; 3.) small regional focused EVPs and Employer Brand Programs for several firms that draw their talent pools from a single American state—all of these "Branding efforts" I led, supported and enhanced my firm's talent attraction hiring campaigns. I merged my Branding knowledge with the Recruiting experiences I had in 1996 with Lockheed Martin and then Unext.com/Cardean Learning, to use Employer Branding both as a Strategic and Tactical strategy for HR and Talent Acquisition. So then, what did it do for Recruiting results, you ask?—plenty!
Here are some significant and impactful "Recruiting" KPIs from my Employment Branding Program:
56% and 54% increases in total completed applications via the Career website two years running;

greater employee engagement as measured by internal surveys and

increased in a Diverse number of applicants, women etc.
Don't miss an opportunity to use EB as a long-term strategic talent acquisition solution; get started today planting those long-term "seeds" for attracting the right people to your organization.
---
Authors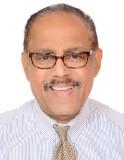 John "Johnny" Torrance-Nesbitt is an award-winning Global Employer Branding & Global Talent Acquisition executive with 15 plus years in building/leading global and regional talent acquisition and employer branding functions at several global Fortune 500 companies. He is global working in Global Employer Branding and was an Employer Branding Director at Randstad and has been Director of Employment Branding & University Relations at Monsanto in St. Louis for over five-plus years where he won four consecutive "Rapid Recognition Awards" for superior achievements. Prior to that, he was at Lockheed (corporate hdqts) in Maryland as head office Corporate Staffing Supervisor & Senior Recruiter, and he built the global recruiting forUnext.com, an innovative Chicago start-up. Johnny was also nominated in 2018 by his former organizational behavior professor, Dave Ulrich, for the prestigious "Employer Brand Leader of the Year 2018 (Global Leader Category.)" and by others in 2019. He is also a volunteer appointed a judge for Employer Brand Management Awards and the Web Marketing Association and a writer. Mr. Nesbitt holds a Bachelors in Anthropology from Amherst with Dean's List honors. While he lived in England, he engaged with the US Embassy there and has a citation from the U.S. Embassy in London for his assistance on "equal access for Americans to UK opportunities." He obtained his MBA in Finance in 1988 (and a Fellowship Winner) and then worked 3 years in Corporate Finance for First Chicago Capital Markets, Inc. You can follow him on Twitter @JohnnyTorrNesbi, or connect with him on LinkedIn.
Recruit Smarter
Weekly news and industry insights delivered straight to your inbox.