There's no doubt employers and HR leaders are facing unprecedented challenges in retaining and hiring top talent. Each month seems to bring more sobering statistics on the labor and employment front as the so-called Great Resignation rages on. Nearly 3% of workers – 4.3 million Americans – quit their jobs in December 2021, the Bureau of Labor Statistics reported. Sectors like retail trade and leisure and hospitality have been hardest hit, but no industry has been immune from the mass exodus of workers, including fintech, healthcare, IT, manufacturing and all types of business and professional services. 
The expanding gig economy, along with new variants and disruptions brought about by the COVID-19 pandemic, are driving employees across all walks of life to reevaluate their employment situations and consider a move – or an exit from the workforce entirely.
Boosting Talent Resilience
With so many open positions and potential employees in flux, the talent industry is facing a critical inflection point. Many companies are navigating these challenges by applying the principles of resilience to hiring and retention efforts. 
Put simply: Talent resilience is the ability of an organization to recover quickly from hiring difficulties and turnover to foster an improved workforce better suited to a company's talent needs. 
This concept of talent resilience is particularly apt for the current employment landscape because it's focused on helping employers navigate talent issues in a way that better prepares them for future uncertainty. And if there's anything we can be certain about in today's world, it's that, regardless of industry, we'll be facing plenty more hiring uncertainty moving forward.
Five Hiring Strategies for the Post-Pandemic World
The reality of today's labor market is that there are more job openings than there are unemployed workers to fill them. Given this, employers and HR professionals need to rethink their hiring and retention approach. They need to take steps to enhance talent resilience at their organization. It won't happen overnight, but by incorporating resilience into the culture and utilizing the right resources, leaders can develop a talent network and approach that is less vulnerable to volatility in the employment marketplace. Here are five early steps to take.
1. Conduct a Talent Deficit Analysis
The first step toward greater resiliency is to take stock of current talent efforts, including gaps and potential threats. A Talent Deficit Analysis is a deep dive into how talent functions across your organization, starting with a fresh look at the skills and knowledge needed for individuals (and your organization as a whole) to be successful. 
The analysis should determine how current talent efforts do or do not satisfy those needs with a critical eye toward striking the right balance between internal training initiatives and hiring for certain skills from day one. Assess which skills can be acquired through hiring, taught through specialized training or created via internal development. Finally, the analysis must check these needs against current hiring and outreach efforts and create a plan for alignment – often with the support of a talent expert. 
2. Prioritize Soft Skills and Learning
With so many open positions across industries and a shifting mentality among would-be applicants, there's a good chance your Talent Deficit Analysis will reveal gaps in the ideal capabilities and qualifications of current and prospective team members. If it doesn't, you probably didn't take a critical enough eye. To account for these misalignments, talent resilient organizations will emphasize soft skills in the hiring process with a particular focus on adaptability and a willingness to learn.
The "beggars can't be choosers" refrain is no more apt than it is now when it comes to hiring. Have faith in your own internal teams that, with the right plan in place, hiring managers and development teams can build new skills in new hires.
3. Act Quickly
Today's talent landscape is hyper-competitive. Good candidates are in high-demand and existing employees are making career-altering decisions in record numbers. The ability to act quickly and decisively to secure or retain key individuals and their skillsets is essential.
That means more streamlined decision making and more proactive problem solving. No waiting weeks between making a decision on hiring a candidate who's a good fit or lowballing a highly skilled worker in an attempt to save a few thousand annually. At the same time, however, organizations must be positioned to learn from missteps in talent identification. Talent resilience means bouncing back faster and learning from past mistakes.
4. Embrace Alterative Perks
Employee mindsets and motivations are shifting like never before, and many employers have struggled to stay ahead of what it takes to keep workers engaged and committed. Ultimately, the ability to provide a supportive and positive work environment is deeply rooted in a company culture across countless daily interactions and a wide range of policies and practices.
But sometimes an outside-the-box benefit or resource can showcase a part of your culture or send a message to employees that you're thinking about the workplace a little differently. 
Policies like flexible hours or hybrid work locations are quickly going from alternative to assumed benefits at talent resilient organizations. Other potential perks like time off for volunteering, tuition assistance or even bring-your-pet day all send a message about a company's culture and their relationship with their employees. 
5. Partner with the Right Pros
The employment landscape is changing fast – and the stakes for recruiting and retaining the right talent are as high as they've ever been. The thought of doing this in a silo by posting openings on job boards or scouring LinkedIn will, more often than not, end up fruitless.
Seeking out external experts can help an organization scale up talent resiliency efforts. They can also help ensure your talent strategies best position your organization to attract and keep the top individuals in your industry and stay one step ahead of competitors and evolving talent trends.
Now is not the time to go in alone. Find the right partner who can help you build your team and create a culture of talent resilience that makes it easier to more quickly bounce back from hiring challenges in the future.
The idea of creating a talent resilient culture has never been more relevant than it is now. Pretending that the hiring challenges aren't affecting your organization or will stop affecting it soon is a fool's errand.
With constant turnover plaguing companies across industries and candidates having more choices than ever in their next career moves, building a structure of talent resilience to support the reality of hiring in 2022 and beyond is critical – and with the right mindset, approach and professional support, quite possible. 
---
Authors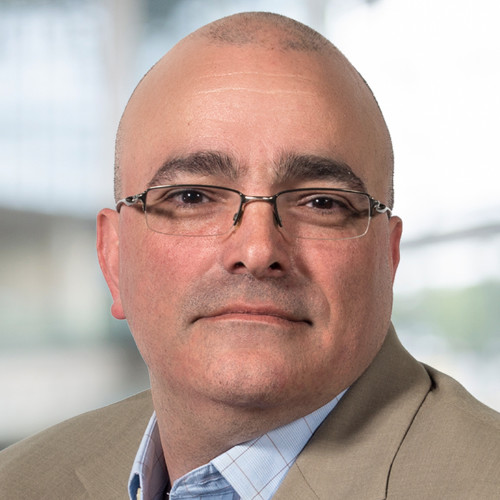 Liviu Dedes is Vice President of HR at Yoh. Prior to his role at Yoh, he served as Senior Vice President, Chief People Officer for Icahn Automotive, which consists of The Pep Boys retail and service chain, Auto Plus aftermarket commercial parts distributor, Precision Tune Auto Care and AAMCO owned and franchised service centers, and distribution centers. In this role Liviu was responsible for all aspects of Human Resources.
Recruit Smarter
Weekly news and industry insights delivered straight to your inbox.