Recruiting can be a precarious balancing act, and making sure you're able to deftly juggle the dozens of different deliverables you're on the hook for (without dropping the ball) is a challenge every talent pro knows only too well.
From the thousands of new resumes pouring in for review every day to the constant voice mails and frantic follow ups from candidates further along in process, from the disparate demands of desperate hiring managers to the myriad services and software vendors out there blowing up your phone and clogging your inbox, being a recruiting professional is anything but easy.
Getting ahead of the work – much less the competition – remains one of the most persistent and pervasive problems facing recruiting professionals today. And with the myriad advances in recruiting tools and HR technology, the proliferation of new platforms for attracting and engaging with candidates and the increasingly cutthroat competition for top talent, it's clear that for recruiters, the balancing act isn't getting any easier any time soon.
Of course, recruiters being forced to do too much with too little is a problem that's as old as the profession itself. The good news, however, is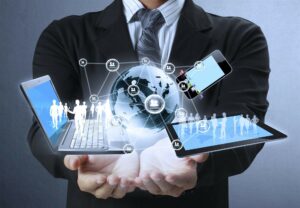 that while advances like social or mobile can often add challenges and complexity to the talent acquisition process, choosing the right HR technology and talent tools can help make every recruiter's life a little easier (not to mention more effective and more efficient, too).
While there are a ton of options out there, with more point solutions, SaaS startups and specialized systems proliferating every day, it's important not to pay too much attention to what's new or what's next; always chasing the next big thing means you'll always be behind.
Instead, the most important purchasing decision any employer can make isn't the sexiest of solutions or the shiniest software on the market, but when it comes to recruiting success, nothing matters more than choosing the right system of record, for the record.
Which means that if you're considering investing in recruiting software, a new applicant tracking system (ATS) should be at the top of every employer's shopping list.
Here's how to get with the system, and make sure you're making the right ATS choice for hiring the talent you need to survive – and thrive – in the world of work today (and tomorrow, too):
Cloud in the Forecast.
Yeah, I know you've probably heard all about the cloud, but for some reason, many companies still rely primarily on clunky on premise solutions or outdated legacy systems for recruiting – that is, if they're not still tracking everything on spreadsheets or paper applications, which is still business as usual for far too many businesses today.
"The Cloud" is more than just a buzzword – it's a highly secure way to store data, doesn't require any specific investment in infrastructure or additional hardware, and ensures recruiters reliable, around the clock access to all the information they need all the time, in real time, from any device anywhere in the world.
This consideration should be really obvious, but it's really important, too. For reals.
Let's Get Social.
I know, Captain Obvious, right? But you'd be amazed at just how few applicant tracking systems support social media – but ignoring social media is one opportunity cost no employer today can afford.
While the efficacy of social as a source of hire is decidedly mixed, increasingly, companies are turning to social media as an integral part of recruiting; one recent poll showed a whopping 92% of companies, in fact, currently use social media as part of their hiring process.
While the ways employers are leveraging social range from building employer brand to sourcing and engaging passive candidates, success at social recruiting starts with successfully integrating social media capabilities directly into your ATS and turning that system of record into a system of engagement, too.
So, what does "social media integration" look like, exactly? Well, think about how much time recruiters spend on the duplicative, repetitive work of posting job ads to various online job boards and career sites.
This is because their system isn't integrated with these traditional recruitment marketing channels, which means having to manually enter different data and fill out different fields for each different destination. This is, of course, a huge waste of time and energy for recruiters.
With social media integration, a software system can post different job ads to different sites, from popular platforms like Twitter and Facebook to professional networks like LinkedIn, Glassdoor or Indeed.
They say the definition of insanity is doing the same thing over and over again and expecting different results, which is why not making sure your system has full social integration is just plain crazy.
Speed Kills.
With so many deadlines and deliverables constantly hanging over your head, recruiters have no time to waste when it comes to time to fill. A delay of even a single day could be the difference between an accepted offer and a failed search. When time is of the essence, speed matters. And if your ATS is slowing you down, then it's probably costing you candidates, too.
The best way to ensure you're not experiencing any system related delays is to make sure that any ATS you purchase is flexible and adaptable enough to work at the same speed you do; if possible, download a demo or take a test drive to make sure you're not waiting forever for your hard-to-manage bloatware to boot up and that the software can keep pace with your hiring process and recruiting related needs.
Remember, slow and steady might win the race, but it loses the war for talent.
Configurability.
While there are a ton of ATS options out there, choosing the best solution doesn't involve figuring out which choice has the most bells and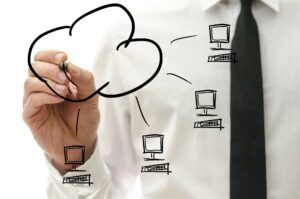 whistles, but which ones have the features you need to be more effective and efficient at hiring.
If you're not sure exactly what those features are at first, don't worry – you're not alone. It's really hard to know precisely how a system can have the biggest immediate impact and recruiting ROI today, and almost impossible to predict which ones you're going to need for hiring the top talent of tomorrow, too.
That's why it's imperative to choose the most flexible system possible; it should be obvious that the more configurable a recruiting solution is, the more you'll be able to modify it as needed to meet your recruiting needs.
This goes way beyond simply being able to pick the color scheme on your computer screen, or having the ability to add a logo to the top of your job descriptions – true configurability means having a program which aligns with your existing processes and established procedures, while augmenting and enhancing capabilities like candidate search or customized reporting.
You shouldn't have to change the way you recruit for any applicant tracking system; instead, the right ATS will have enough flexibility to work with what's already working at your work – and making it work better.
Collaboration.
Recruiting is a team sport, and filling a req. generally involves input from multiple stakeholders and decision makers to finally arrive on a final candidate. Recruiting doesn't sit in a silo, and neither should your recruiting software.
The right system will enable and enhance collaboration, providing tools such as ownership tracking (like marking who is "responsible" for a given candidate), personalized permissioning capabilities for data governance or end user access, and the ability to collect, collate and curate feedback on a candidate from multiple stakeholders and sources in a single, simple and searchable place.
Recruiting On The Go.
Most of us spend more time than we'd like to admit staring at our smartphones or other mobile devices, from personal stuff like playing games or texting friends to more professional uses like staying on top of industry news or catching up with email.
Beyond the obvious consumer applications of mobile devices, however, there are also a plethora of capabilities that having a mobile ATS can potentially unlock. Imagine being able to use your smart phone to submit candidates, review resumes, schedule interviews or post job descriptions. If you're always recruiting, then you should always be able to have access to your recruiting system – no matter where in the world of work you happen to be working.
Better Living Through Automation.
There's no kind of work worse than "busy work," and if you're a recruiter, that busywork probably involves all those highly manual time sucks that are boring, redundant, unrewarding and absolutely asinine. There's only so many times you can cut and paste an outreach email…
The good news is, the best recruiting software allows you to automate the boring parts of your job like sending out targeted emails and follow ups, seamlessly coordinating prescreens or in person interviews or creating automated assessments for qualifying applicants, among a bunch of other lifesaving options.
Look, if you're a recruiter, your time is limited, and you shouldn't be spending it pushing paper, but closing candidates and building relationships, and high tech can never replace high touch. We're all busy enough at work without "busywork."
Get with the system and let your system handle it.
Customer Support.
Even the best designed products and most reliable software can sometimes lead to some sort of problem somewhere along the line; from implementation to configuration to operations, you're likely going to have some sort of problem that's going to require some sort of customer service or support.
Issues can range from problems like strange glitches in your custom coding to needing additional training or support on a certain feature you just can't figure out how to use. Whenever these issues inevitably crop up, and whatever these issues may be, there's no escaping the fact that you're going to need some help with your software, sooner or later.
And when that moment comes, there's nothing you'll appreciate having more than the peace of mind that comes with having an ATS that comes with a customer support team that's always there with the answers, information and insight you need, whenever you need it without charging a dime.
Because when it comes to recruiting ROI, that's the bottom line.
RecruitingDaily would like to thank Exelare for sponsoring this post.  You can follow Bryan on Twitter and connect with him on LinkedIn.
---
---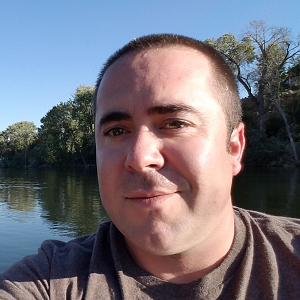 This post was written by Bryan Wilson, VP of Sales & Marketing @ cBizSoft, Inc., creators of Exelare, a fast, customizable recruiting & staffing framework that provides all the tools recruiting teams need to find, engage with, and track everything about the candidates they recruit. Since 1999, Exelare has been partnering with Recruiting & Staffing Companies to increase productivity and placements among their teams. Exelare automates many of the mundane tasks associated with recruiting, including client & candidate management, résumé parsing, job marketing, candidate sourcing, email & text message marketing, submittals, pipeline management, and so much more. Exelare integrates with all of the tools you already use like Outlook, Gmail, Resume Boards, Job Boards, and Social Media platforms. Powerful reports & dashboards give you an overview of what is working and what is not so you can make informed decisions about the direction of your company. Company Twitter | Company LinkedIn
Recruit Smarter
Weekly news and industry insights delivered straight to your inbox.