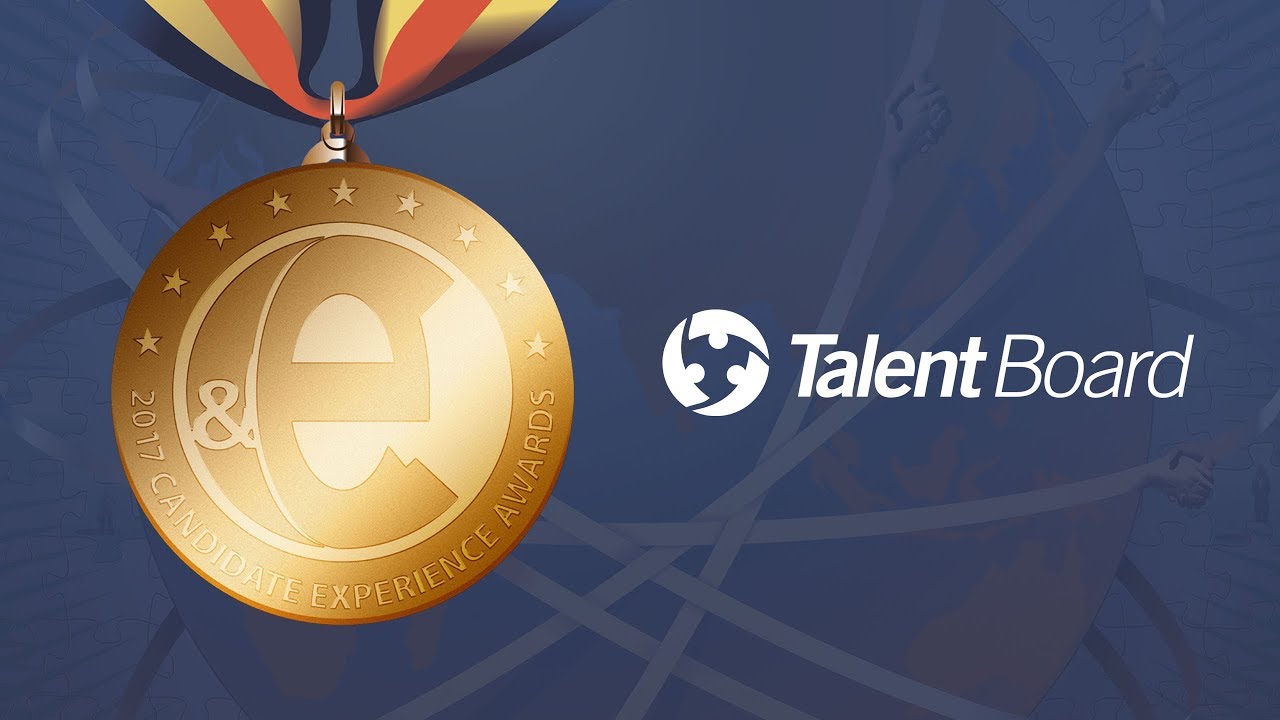 True story: at HRTX in Chicago yesterday, we met a woman who was laid off and went on 16 — yes, sixteen — interviews with a company for a new role. (Wait for the punchline.) Seven of these interviews were phone/email/etc. and nine were in-person. Yes, you can argue that she should have self-selected out of the process at some point because 16 is a little bit ridiculous, but we all need a way to earn money, right? Oh, about the punchline: after the 16 interviews, she was rejected by an automated email. LOL. Companies are not people. They can be straight-up savage.
Well, that little story above is not good candidate experience. But thankfully there is some good candidate experience out there in the world, and we have awards to prove it.
Talent Board, a non-profit organization focused on the promotion and benchmark research of a quality candidate experience, today revealed the winners of the 2018 North American Candidate Experience (CandE) Awards. Two hundred companies registered to participate in the 2018 North American Talent Board CandE Awards benchmark research program, which ultimately collected the thoughts and experiences of over 130,000 job candidates.
Winners were identified through a comprehensive data analysis based on their job candidates' satisfaction survey scores. To qualify, each company committed to a statistically significant candidate response rate, where the proportion of respondents not hired met or exceeded a set standard. The final analysis included four key questions that had a significant impact on determining the winners: the candidates' overall ranking of their candidate experience, the likelihood that they would reapply to the organization, whether or not they would refer other job seekers to the organization and how the candidates would change their business relationship status with the organization going forward based on their experience. The final analysis resulted in a final CandE score for each participating organization.
This year an unprecedented 65 organizations that received the highest positive candidate experience ratings in North America and the winning CandE score average this year was 13 percent higher than in 2017. We continue to see an increased focus on Candidate Experience and the value it brings to an organization.
The 2018 North American CandE Awards winners are: (alphabetical order)
Adventist Health System

Aerohive Networks, Inc
Air Canada
American Airlines
AT&T
Blue Cross Blue Shield of North Carolina
BlueWater Federal Solutions
Boehringer Ingelheim Pharmaceuticals, Inc.
Brown-Forman Inc
Celanese
Children's Mercy Kansas City
Colorado Springs Utilities
Compassion International
Davita Kidney Care
Deluxe Corporation
Eli Lilly
Enterprise Holdings
Exelon
Fiat Chrysler Automobiles
Fresenius Medical Care
Grant Thornton LLP
Hilton Worldwide
Humana
Hyland
iCIMS
Ingevity Corporation
Intel
Intermountain Healthcare
Jacobs
Jet Propulsion Laboratory
JetBlue Airways
Johnson & Johnson
Kaiser Associates
Kimberly-Clark Corporation
KPMG Group
Kronos Inc
La Coop fédérée
Lithia Motors, Inc.
Lockheed Martin
M&T Bank
Manulife/John Hancock
Marriott International
New Balance Athletics, Inc
NewYork-Presbyterian Hospital
Panasonic Automotive
Pratt & Whitney
Princeton Health Penn Medicine
Procore Technologies
RAI
RevZilla
S&P Global
Sharp HealthCare
Shaw Industries
Sheetz, Inc.
Southwest Airlines
Sundt Construction
Synchrony
Syneos Health (formerly inVentiv Health)
T-Mobile
The Linde Group
Trinity Health
Virtusa Corporation
Waste Management
West Monroe Partners
Workiva
"Eight years ago we never imagined seeing candidate experience continuously improved year after year by hundreds of companies of different sizes and across industry sectors," said Ed Newman, Talent Board Chairman and Chief Evangelist for Phenom People. "This year the bar has been raised yet again with employers working had to understand the business impact of their current recruiting practices. We are grateful for this year's North American CandE Award winner contributions and look forward to celebrating their efforts."
Along with the 65 CandE Winners, all employers participating in this year's Candidate Experience Awards will be celebrated at the 2018 North American Candidate Experience (CandE) Symposium and Awards Gala, taking place on Monday, October 15, 2018 at the Gaylord Palms in Orlando, FL. Talent Board will also be releasing the full list of CandE winners by their final ranking order at this year's event as well as their grouping by company size and industry.
This year's winners will also be sharing their transformative talent acquisition stories and how they are continuously working to improve their overall candidate experience.
---
Authors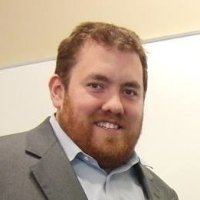 Originally from New York City, Ted Bauer currently lives in Fort Worth, Texas. He's a writer and editor for RecruitingDaily who focuses on leadership, management, HR, recruiting, marketing, and the future of work. His popular blog, The Context of Things, has a simple premise -- how to improve work. Ted has a Bachelors in Psychology from Georgetown and a Masters in Organizational Development from the University of Minnesota. In addition to various blogging and ghost-writing gigs, he's also worked for brands such as McKesson, PBS, ESPN, and more. You can follow Ted on Twitter @tedbauer2003, connect with him on LinkedIn, or reach him on email at [email protected]
Recruit Smarter
Weekly news and industry insights delivered straight to your inbox.