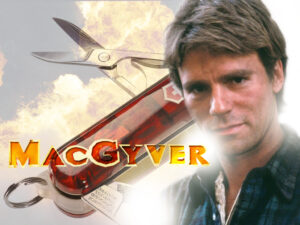 So, you're a recruiter who's embraced social. Good call. Welcome to the world of Recruiting 3.0.
Social recruiting isn't meant to replace 'old school' recruiting methods (for those of us who learned how to recruit with a phone book and land line), but it gives today's recruiter additional tools to find and engage talent. Recruiting has evolved. Recruitment marketing and employment branding are now key components of a successful talent strategy.
Strong social recruiting strategies allow recruiting teams to amplify their impact, and can be a key differentiator when competing for talent.
If you're working in a small to medium size business (or non-profit), chances are you're involved in all aspects of recruiting – from employer branding and talent attraction to sourcing, hiring, and workforce planning. Time is your most precious resource, and efficiency is crucial when managing a busy desk and diverse sets of responsibilities.
As a self-professed HR MacGyver and digital geek, I'm constantly scouring the tech landscape for tools and resources that can help me be more efficient and help my team make a bigger impact. Here are some of the resources I use that have become indispensable tools to help me manage my social recruiting activities.
12 Digital Tools For Today's Social Media Recruiter
Digg (Free) My new go to RSS reader after Google Reader's demise. Feedly is another good option, but Digg's reader was built to mirror Google Reader so the familiarity gives it an edge for me. RSS readers are an important tool for digital recruiters, as they allow you to easily and efficiently view content to share with your social recruiting channels.
Buffer (Freemium) My go to tool for scheduling social media posts. Buffer allows you to queue and schedule posts to Twitter, Facebook, LinkedIn, and Google+. You can also schedule different send patterns for different sites. It's a huge time-saver to ensure you're regularly contributing content to your various social media channels. Bonus: install the chrome extension to easily add to your queue from any website. More on Buffer in this Amplify Tool review.
Sprout Social (Paid) Sprout is one of the few paid social media tools I use. The smart inbox is a huge time-saver, allowing you to view all the feeds you manage (@ mentions, hashtags, etc) in one unified field. Bonus: their iOS app is feature-rich and allows you to monitor, send, and manager on the go. 
HootSuite (Freemium) One of the leading social media management platforms. HootSuite allows you to monitor a variety of SM accounts, schedule posts, and monitor analytics. Their iOS and Android apps are also feature-rich.
Instagram (Free) When you're developing employer and culture brand strategies, photos and videos are a key resource to tell a compelling story. Instagram is the leading photo platform, and I give the new video functionality a slight advantage over Twitter's Vine app due to the 15 second capacity (over Vine's 6 second limit).
Tumblr (Free) Tumblr is a free blogging platform, recently acquired by Yahoo! Blogging is an important tool for employer branding, allowing you to share a variety of content (photos, videos, text), and easily share across other social media platforms. If you can't build a blog on your corporate career site for an reason, Tumblr is a good alternative. Here's an example of a branding Tumblr we use: nprlife.tumblr.com.
Evernote (Freemium) Evernote is a cloud-based note taking system that allows you to access notes on the go from any device. Social recruiters are mobile; working between offices, conferences, and networking events. Evernote allows you to access all of your notes and resources wherever you are. I use it daily for my to-do lists, meeting notes, recruiting strategy, research, etc. Bonus: Evernote Trunk has a variety of extensions and tools that allow you to get even more functionality from Evernote. More on Evernote in my Amplify Tool review.
Storify (Freemium) Storify allows you to create story narratives based on hashtag content. It pulls from a variety of social media platforms, and is a powerful tool for compiling feedback from twitter chats and other events.Here's an example of a recap from #NPRTwitterChat.
Tagboard (Free) Tagboard is a slick tool that allows you to present hashtag-based content from a variety of social media channels in a clean, organized format. Here is an example: TagBoard.com/nprlife. Bonus: embed links to tagboards highlighting your culture in job descriptions and other recruiting marketing materials to give candidates a sense of your culture.
Rapportive (Free) Rapportive is a gmail extension that displays rich contact content for anyone emailing you, including links to social media profiles, notes, and email history.
Pocket (Free) Pocket allows you to save any article you come across on the web. You can create tags that allow you to save categorized content, and build resource libraries on a variety of topics. With such an abundance of great content on the web, and limited hours in your day, this is a valuable tool to make sure you don't miss anything.
Bit.ly (Free) Bit.ly is a tool that allows you to create custom shortened urls that can be tracked in order to determine clicks and shares. This is an important tool for tracking engagement and reach on your social media campaigns, and ensuring you have data to determine where your strategies are working, and where you might need to adjust.
This list is by no means comprehensive, but highlights some of the digital tools that work for me in my workflow. Have any go to tools that work for you? Share them in the comments below.
Originally Posted on Amplify Talent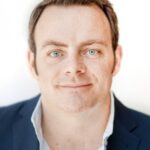 About the Author: Lars Schmidt has been leading progressive recruiting and talent teams for the past over 15 years. He was instrumental in developing innovative talent strategies at NPR, recognized by Mashable, Wall Street Journal, and Washington Post, and others. In prior roles Lars was responsible for creating scalable high-growth global talent strategies at Ticketmaster, Magento, and several startups in Los Angeles. He received his B.S. in Marketing and Multinational Business from Florida State University.
Lars is a fierce advocate for progressive HR with a strong track record in leveraging innovative talent and recruiting strategies. He was named a "Top 100 Influencer" by HR Examiner and "Top 100 Most Social HR Leaders on Twitter" by The Huffington Post. He's also the founder of Amplify Talent where he writes and speaks about talent and recruiting trends, social media, leadership, recruiting tools and technology. You can follow him on Twitter at @ThisIsLars,Facebook, and LinkedIn.
---
---
Recruit Smarter
Weekly news and industry insights delivered straight to your inbox.