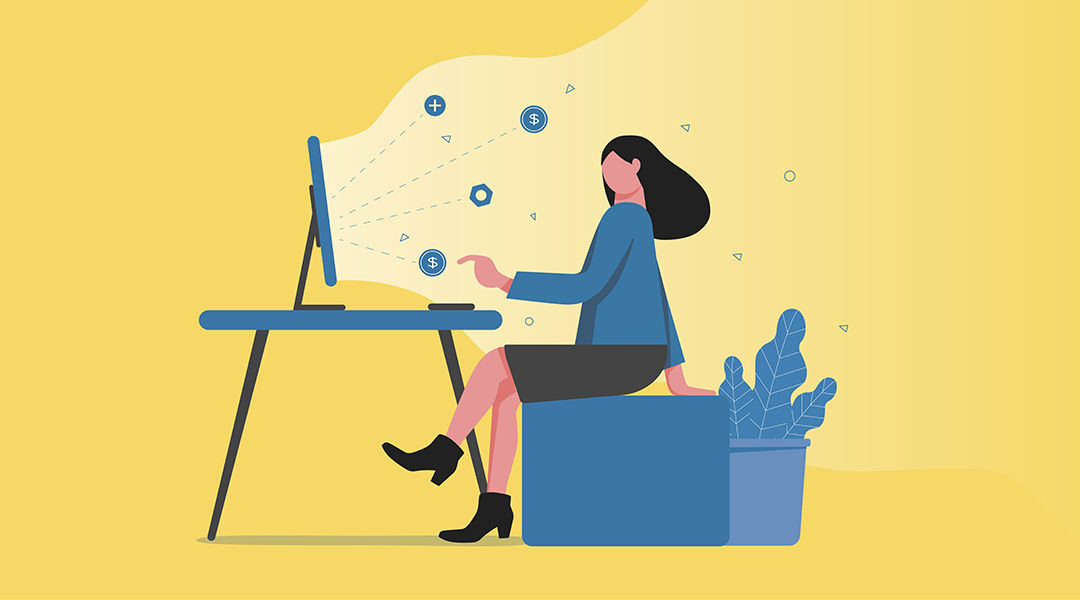 We've been doing webinars with guys like our boy Dean da Costa for years — this summer we did a RecruitingTools Live! with him, for example — and obviously, a lot of that world is browser-driven. I think we all would understand on the surface that browser-based integration is going to save time, and time is a huge issue for recruiters, especially with dozens of open roles. Everyone is looking to save time. I don't like the word "hacks" because it feels a little trite, but I can appreciate the need to save time and be more resourceful. Most people don't use their time tremendously well, so if we can find some workarounds, let's do it.
If you're in the verification game as a recruiter or sourcer (hint: you should be at some point in the process), you've probably heard of Verified First. They do all manner of pre-employment screening from background screening to drug screening to customized search packages. They're doing it big.
And on browser-based integration, they're doing it even bigger. They have 90+ integrations with ATS, HCM, and payroll systems. But wait … there's more.
What happened with IT in the last 20 years
I love me some IT (the department, not the Stephen King book, although that's also one of my favorite books) and some of my best friends work in it, but 20 years ago IT was the department if you lost a password or the copier jammed or something. Now IT is business-critical to almost anything a company does, and the smart platforms are getting around that by making it super intuitive to use their stuff and set it up — so that you don't have to involve IT.
Here's a dumb case in point: back about six years ago, I knew tons of people in tons of different companies trying to do both email marketing and recruitment marketing better. They were trying to involve IT to help them with list capture and list-build and all this stuff. In each case, it was a totally unnecessary cluster mess. You know the drill. Meetings, calls, meetings, low-context emails, all that. Horrible. Finally half these people I knew just started using MailChimp, got embed forms for list capture, etc. They looped IT out of the process and things got smoother.
IT is usually an awesome department, but too many cooks in the kitchen speaking different vocabularies ruins the pork loin. Know what I mean?
That's the beauty of browser-based integration
Consider some of the immediate perks:
Except for integration with Salesforce, you'd never need IT directly
Install takes less than five minutes and anyone can do it regardless of technical skill
API-free integration! Verified First can integrate with any cloud-based HR platform without needing to work with the provider of the software.
This is relevant because, even though in 2015 Deloitte was saying we live in an "API Economy," a lot has changed since 2015. Because of the big pictures around data manipulation in 2016 and beyond, some big tech companies are sliding away from the API — and because of increasing work stress and pressures on IT, looking for solutions where IT doesn't need to be as involved (or even hand-holding) makes a lot of sense.
One example (iCIMS)
If you use iCIMS as an ATS, for example, look at the comparison in terms of time and effort between two integrations Verified First could offer you: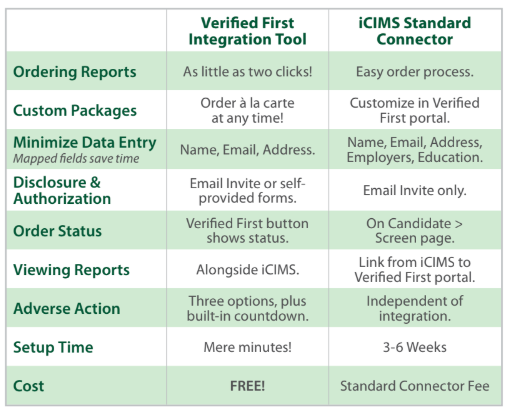 Would you rather be integrated in six minutes, or six weeks? I think I know that answer, friend.
Plus: the integration overlays your iCIMS interface, so you never leave the candidate page when ordering screens.
Not many are doing it API-free in the verification space
… and that's crucial on time saved, cost saved, and everything else your team should be embracing and running on.
What other products have you seen in the verification space that work well, and/or what integration methods have your team preferred? Do you still prefer API?
---
Authors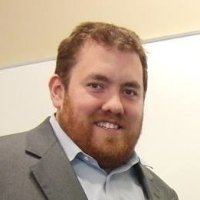 Originally from New York City, Ted Bauer currently lives in Fort Worth, Texas. He's a writer and editor for RecruitingDaily who focuses on leadership, management, HR, recruiting, marketing, and the future of work. His popular blog, The Context of Things, has a simple premise -- how to improve work. Ted has a Bachelors in Psychology from Georgetown and a Masters in Organizational Development from the University of Minnesota. In addition to various blogging and ghost-writing gigs, he's also worked for brands such as McKesson, PBS, ESPN, and more. You can follow Ted on Twitter @tedbauer2003, connect with him on LinkedIn, or reach him on email at [email protected]
Recruit Smarter
Weekly news and industry insights delivered straight to your inbox.