You can't go to college to earn a Recruiting degree.  So how do you learn? Of course, you come here to RecruitingTools, RecruitingDaily, and RecruitingBlogs for the fundamentals. Additionally, you will benefit from reading. Use an audio book if you have to. There are books for recruiters that can help you increase your skills. Remember, you don't necessarily need to read books for recruiters. For example, there are books for sales, marketing, and writing that will all help you become a better recruiter. To illustrate, below are five books not targeting Sourcers and Recruiters yet, can help you excel in your career.
Sourcers and Recruiters are in the people business. When you read 'Enchantment' you learn don't only how to be a good recruiter but learn how to communicate with your "customers." Customers in the recruiting and sourcing world are candidates. It is also about attracting candidates to you. To enchant customers, Guy says, you need to make your product or service enchanting.  An enchanting product or service is DICEE:
Deep – has multiple layers of value
Intelligent – solves problems in smart ways
Complete – offers a turnkey experience
Empowering – helps people do what they do better
Elegant – works with people, harnesses what they already think and do
"Guy's book captures the importance — and the art — of believing in an idea that delivers something entirely unique to the customer. The power of a really good idea to transform the marketplace and individual customer experiences is huge, and this book offers a wealth of insights to help businesses and entrepreneurs tap into that potential." ~Sir Richard Branson, Founder of the Virgin Group
This was the first book I read in 2006 when I realized that it was not as important to build my company brand as it was to build my own personal brand. This book reveals 47 secrets to help entrepreneurs MAXIMIZE their visibility, credibility, uniqueness, authenticity and memorability in the eyes of their customers and prospects. Ginsberg offers practical lessons for professionals who want to make a name for themselves such as:
How to create an unforgettable personal brand
Discover how to position your value and increase visibility to magnetize more business
Facilitate authentic and approachable word of mouth about you, your company and your ideas
"Engaged from the start! This book isn't just about branding or growing your business – it's about growing yourself." ~Belinda Brin, Manager of Org. Learning, Nestle Purina

Okay. This one is a deep one. This book teaches you to think like some of the greatest non-conformist minds of our era, to question, challenge, hack and create new rules for YOUR life so you can define success on your own terms.
The Code of the Extraordinary Mind is a blueprint of laws to break us free from the shackles of an ordinary life. It makes a case that everything we know about the world is mostly decided not by rational choice – but instead by conditioning and habit. And thus, most people live their lives based on limiting rules and outdated beliefs about pretty much everything – love, work, money, parenting, sex, health and more—which they inherit and pass on from generation to generation. But what if you could remove these outdated ideas and start anew? What would your life look like if you could forget the rules of the past, and redefine what happiness, purpose, and success mean for you?
"Your life does not just happen. You experience life exactly as you have fashioned it. If you are unhappy with where you are, you can deconstruct the parts you don't like and build them up again. Vishen gives you a step-by-step blueprint for doing just that. Your days will be filled with more joy and less stress. And you will accomplish far more than you ever thought possible. This book is a guide to crafting your perfect life. And it is funny to boot. ~ Srikumar Rao is a TED speaker and author of Are You Ready to Succeed and Happiness at Work
Everyone Writes – Ann Handley

Daily as a recruiter, you write. Whether it be short text messages to candidates,  Twitter updates, emails or job descriptions, you are always writing. If you do this wrong, truly, you will look like an idiot. When you look like an idiot, your credibility as a recruiter is shot.   Ann Handley wrote "Everyone Writes" because she couldn't find what she wanted—part writing guide, part handbook on the rules of good sportsmanship in content marketing, and all-around reliable desk companion for anyone creating or directing content on behalf of brands.
"With wisdom and an infective wittiness, Ann shows you how to take your writing from awkward or awful to electric or elegant. She's your favorite teacher, cracking you up while her tough love gets you to do the work to improve."~David Meerman Scott, Bestselling Author of The New Rules of Marketing and PR  
This but was written for folks who are trying to bring their career to a new level. Conversely, I found it as an insight into what candidates are learning and how they are marketing themselves in the current landscape. The world of work has changed. Furthermore,  people in previous generations tended to pick one professional path and stick to it. Switching companies every few years wasn't the norm, and changing careers was even rarer.
Today's career trajectories aren't so scripted and linear. Technology has given rise to new positions that never before existed, which means we are choosing from a much broader set of career options—and have even more opportunities to find work that lights us up. However, we don't discover and apply for jobs the same way anymore, and employers don't find applicants the way they used to. Isn't it about time we had a playbook for navigating it all?
"In today's digital age, finding job listings and endless data about those jobs is easy. What's difficult is making sense of it all. Here, Muse founders Alexandra Cavoulacos and Kathryn Minshew give us the tools we need to navigate the modern job search and align our careers with our true values and passions." ~Arianna Huffington, bestselling author of Thrive and The Sleep Revolution
---
---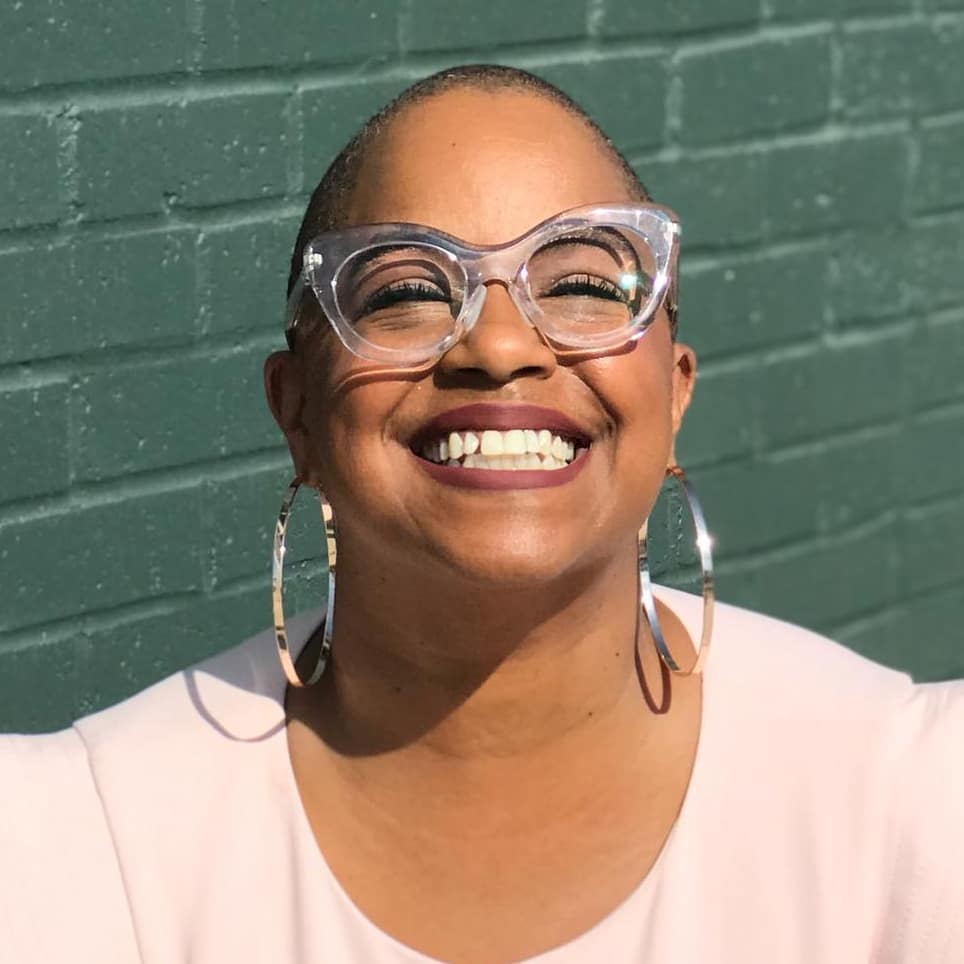 Jackye Clayton, with acclaimed expertise in diversity and inclusion, recruitment technology and a global network of non-profit, human resource and recruiting professionals, Jackye Clayton is a servant leader, uniquely inspirational speaker, and a revered thought leader. Jackye was named one of the 9 Powerful Women in Business You Should Know by SDHR Consulting, one of the 15 Women in HR Tech to Follow in 2019 by VidCruiter, 2019 Top 100 list of Human Resources Influencers by Human Resource Executive Magazine and one of the Top Recruitment Thought Leaders that you must follow in 2019 by interviewMocha Magazine. Currently, Jackye is the Diversity, Equity, and Inclusion Strategist at SeekOut. You can find her on Twitter @jackyeclayton and LinkedIn https://www.linkedin.com/in/jackyeclayton
Recruit Smarter
Weekly news and industry insights delivered straight to your inbox.