It's no great secret that diversity and inclusion have never been more central to business as uncertainty dominates headlines and continues to make waves globally.
What IS emerging, however, is a shift towards the ways businesses view their talent pools as a source for hitting these targets.
More and more businesses are vying for attention in ever-crowded marketplaces, and in turn, boardrooms are determined to attract candidates from the widest pool possible to continue to be competitive, and, to ensure the very best way to serve their clients.
Used properly, blind recruitment can help ensure demonstrable insights that show differences as a strength. But, the software that shows this is only the first step to success.
It's crucial to keep in mind that while blind recruitment limits the impact that unconscious bias may have by removing information that has nothing to do with past success or experiences  — such as one's name, nationality or area of residence – it cannot end cultural bias alone. A degree of personal responsibility is still required.
Demonstrating a fair and inclusive hiring environment
Yes, blind recruiting does allow businesses to visibly demonstrate a commitment to how they work hard to ensure a fair and inclusive environment for all, where the unique insights, perspectives and backgrounds of individuals are valued. But, the company must still physically show this and prove their worth.
The recognition of such a need is clearly out there.
In its most recent Global CEO Survey, 77 percent of CEOs told PriceWaterhouseCoopers they already have a diversity and inclusion strategy or plan to adopt one in the next 12 months. And the talent they want to recruit supports this view: other PwC research shows that 86 percent of female and 74 percent of male Millennials consider employers' policies on diversity, equality and inclusion when deciding which company to work for.
However in the eyes of some, current recruiting processes are imperfect, elitist, and exclusionary. These concerns make it important that recruiters consider new ways to attract people from all backgrounds.
To do this, we must ensure that nothing in the recruitment process puts up barriers that prevent the best talent from joining a firm. Blind recruitment can be a platform to achieving this.
Candidate information that gets screened out
Good applicant tracking systems can help recruiters to work in this way. Under blind recruitment, the personal information that will be concealed, during the screening phase, are:
Age;
Title;
First name;
Last name;
Preferred first name;
Employee number;
Candidate email address;
Address details;
Telephone number;
Nationality;
Immigration details.
By removing the candidate's name and other personal information, such as their nationality or the university they attended, an employer can ensure that people will be judged on merit and not on their background, race, or gender.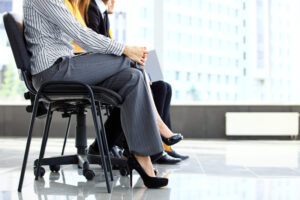 Robust recruitment technology can do part of the job. It enables the application process to be fully anonymous up to the interview stage, only allowing recruiters and managers to see information relevant to the task at hand. For instance, in cases where screening is based on competency questions, recruiters can only access candidates' answers to these questions, and nothing else, focusing selection only on merit.
Such blind selection and screening is important to eliminate the chance of disparate treatment or intentional discrimination against a candidate or applicant, motivated by at least in part, by some protected category (e.g. race, national origin, age, gender, disability, etc.)
The first step to true inclusion
Recent studies from Royal Holloway University of London and the University of Birmingham suggests managers often select candidates for client-facing jobs who fit the "traditional" image of the role, with many placing as much importance on an individual's speech, accent, dress and behavior as on their skills and qualifications.
Technology works because algorithms can replicate your collective decision making, reducing the influence of bias by individuals or process. The Confederation of British Industry agrees, describing "name-blind" recruitment as one way to remove "criteria that could unintentionally bias managers and give under-represented groups confidence that their application will be fairly considered."
Fair consideration is the first step to true inclusion. How a company then promotes its values to demonstrate this is the next step.
Once applications are blind filtered, the recruiter must consider if they can fairly handle interviews alone and keep the momentum going. Panel interviewing may help to avoid doubt and showcase a more transparent commitment to equal opportunity.
The power really does lie in the recruiter's hands to see these values through. The question is — are you ready?
---
Authors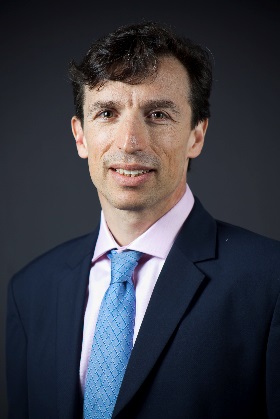 Charles Hipps, a graduate from Oxford University, is founder and CEO of WCN, a company which describes itself as "a leading pioneer in the field of innovative recruitment technology." Charles has lived all over the world and worked with many large and small-sized organizations on e-Recruitment. Over 20 years since founding the business and floating it on the stock exchange just five years later, he says that helping organizations transform is still super stimulating and thrilling because the pace of innovation continues unabated, and opportunities for meaningful impactful transformation remain huge as engagement with candidates really comes to the forefront of recruitment practice. You can follow WCN on Twitter @WCN_eRec or follow Charles on LinkedIn.
Recruit Smarter
Weekly news and industry insights delivered straight to your inbox.