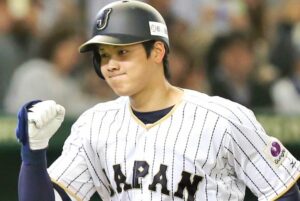 I am now, and have been most of my life, a baseball fan.
The off season is always interesting, especially seeing the movers and shakers coming and going through free agency and trades. However, every once in a while a mega-deal happens that's sort of like Haley's Comet coming again through the sky.
This is one of those years, it involves a baseball player from Nippon (Japan), and his name is Shohei Ohtani.
Ohtani is a proverbial beast coming into Major League Baseball, and quite literally all 30 teams want him. He is an outfielder AND is a left-handed pitcher, and he could easily play either position — or both.  Oh, and did I mention that he is only 23 and also batted .332 the last two years?
That, my friend is a threat, and I mean a big one.
This is a baseball case where it is NOT about the money
The New York Yankees, based on their history of landing Japanese players they have pursued, were ranked among the teams most likely to sign Ohtani, but the Yankees lost out, and the seven teams still in the running includes the Texas Rangers, Los Angeles Dodgers, Chicago Cubs, and Seattle Mariners.
The top clubs are going to win out, or are they? You see, there is a twist in all this because Ohtani is just 23 and therefore is limited by the seven teams' international bonus pools. Ohtani already knows exactly how much each team can offer.
The Yankees could have maxed out with a $3.5 million signing bonus, but now that they're out of the bidding, only the Rangers, at $5.35 million, can offer the most. Because there's only a $2 million differential between what teams can offer out of the international bonus pool, it's not going to come down to salary for teams trying to land Ohtani.
No, it's actually going to come down to something else, and it's this: which team is the best fit?
An industry source confirmed that on Friday, all 30 major league clubs received a memo from the representative for Shohei Ohtani — authorized and distributed by the baseball commissioner's office — asking interested clubs to answer a flurry of questions that will help determine which MLB team Ohtani, the pitcher-outfielder for the Nippon Ham Fighters, will eventually join.
In recruiting, there are sometimes other things besides money
The memo, released in the name of Nez Balelo, co-head of CAA Baseball and Ohtani's lead agent, asked each suitor to do the following:
Evaluate Ohtani's talent as a pitcher and as a hitter;
Explain its player development, medical training and player-performance philosophies and facilities;
Describe its minor league and spring training facilities;
Detail the resources for Ohtani's cultural assimilation into the winning team's city;
Demonstrate a vision for how Ohtani could integrate into the team's organization; and,
Show Ohtani why their team is the most desirable one to play for.
OK then, let's get this party started and start putting some real thought into this!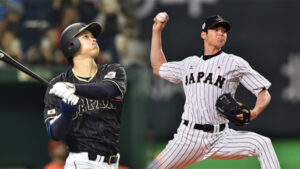 Imagine if you could take salary out of the equation when you are recruiting top talent. I look at Shohei Ohtani as that top prospect that you have always wanted to recruit for your company, but you find that you have to go up against some tough competition out there. There are some really big names involved, like Facebook, Google, Amazon, etc., and there is really no chance to win, or is there?
Yes, you need to keep in mind that Ohtani is looking for more than a place to play baseball. He wants a home. Yes, this is a recruiting lesson for all of us.
It's more than just getting bodies through the door
In over 20 years in this business, I have been negotiating deals and I get this as an environment that is important both for the candidate AND the company. There is nothing worse than coming into a new situation and realizing that this was all a really big mistake. Been there, done that actually during my years of contracting, where it's all about "try before you buy."
I tell every candidate that a hiring decision comes down too both parties wanting to work together, and not just one or the other wanting it.
So, what would you do? Do you sell your company? Do you chat about benefits and company perks with the candidate? Do you even ask them what it is they want or what they are looking for?
Most recruiters don't care, because it's all about them you see. They need to make the numbers, and that is all driven by crappy management not understanding the process that we go through. Senior leadership is usually so far away from the process their very understanding is driven by just getting bodies in the door.
Here is a little trick to get them to understand: Have them apply to a role with the company using a fake name. Take them through the process and have them see what you are doing every step of the way. I am being 100 percent serious here.
Send them an email, call their cell, shoot them an email, screen them, have a mock interview team interview them just as if they really were looking for a job. I have done this before and I once had a COO tell me after we were all done that we needed a better practice. A week later we did it again, however, we did it my way, and they felt what my candidates felt like with my process.
Oh, he did not get the job the second time, but a call from us letting him go. He came down to my office right after, closed the door behind him and said, "That's the way we are going to do hiring in this company starting today, right this minute." He then shook his head, laughed, and said, "Damn if I didn't get the job though. I thought I really nailed the interview." He laughed even louder and left the office.
Mission accomplished.
---
Authors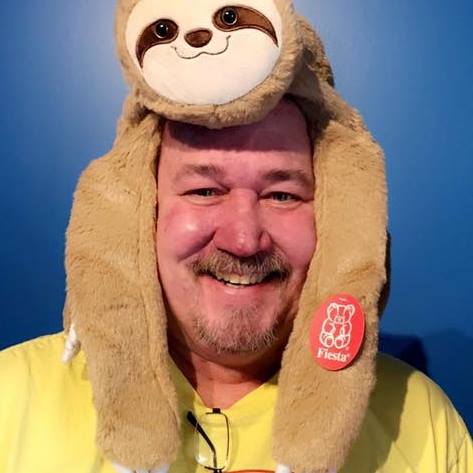 Derek Zeller draws from over 20 years in the recruiting industry, and he currently is the Director of Recruiting Solutions and Channels with Engage Talent. The last 16 years he has been involved with federal government recruiting specializing within the cleared IT space under OFCCP compliancy. He has experience with both third party agency and in-house recruiting for multiple disciplines. Using out-of-the-box tactics and strategies to identify and engage talent, he has had significant experience in building referral and social media programs, the implementation of Applicant Tracking Systems, technology evaluation, and the development of sourcing, employment branding, and military and college recruiting strategies. Derek currently lives in the Portland, Oregon area. Follow Derek on Twitter @Derdiver or connect with him on LinkedIn.
Recruit Smarter
Weekly news and industry insights delivered straight to your inbox.