Marijuana and the workplace – it's complicated. Should it be though?  With rapidly-changing state laws conflicting with federal laws, confusion rightfully looms.
In 2020, U.S. legal marijuana sales increased by 67 percent, then another 40 percent in 2021, reaching $26.5 billion in sales. In 2022, it was estimated that legal marijuana sales exceeded $32 billion in sales with most Americans supporting the legalization of marijuana.
According to a November 2022 Pew Research study, nine in ten Americans support the legalization of marijuana for medical or recreational use. And states are taking notice, with 37 states legalizing medical marijuana usage while 21 states have legalized it for recreational purposes. Despite this support, the Drug Enforcement Agency ("DEA") classifies marijuana (or cannabis) as a Schedule I drug under the Controlled Substances Act of 1970, along with heroin and LSD.
While the federal and state governments continually oppose each other's marijuana usage laws, employers face continual challenges in crafting HR policies and procedures, including employee drug testing and recruiting. As more states consider legalizing recreational marijuana in 2023, such as Minnesota and Pennsylvania, the "patchwork of employment protections" will continue to grow and evolve.
Keep reading to learn more about what employers need to understand about marijuana and the workplace – in 2023 and beyond.
Recent Federal Legislation
To understand the trends in marijuana and the workplace, HR professionals and employers must understand recent federal and state legislation.
Although federal legislation has frequently appeared as a bulwark to legal marijuana use – in and out of work – several federal initiatives have gained traction in recent years.
For example, in October 2022, President Joe Biden granted clemency to low-level federal marijuana offenders while directing the U.S. Attorney General to review federal marijuana laws. Within this Presidential action, President Biden "encouraged state governors to take similar steps but, under the United States' federalist system of government, the President has no direct power to change state law or compel the states to adopt federal policies."
Employers should understand, however, that this Presidential pardon "does not change the status of marijuana under federal law."
In 2021, Congress introduced the Medical Marijuana and Cannabidiol Research Expansion Act, which facilitates research on both marijuana and cannabidiol ("CBD"). This act (and legal reform) encourages the reduction of federal and state law differences.
Additionally, the U.S. House of Representatives introduced the Marijuana Opportunity Reinvestment and Expungement Act (MORE Act, H.R. 3617) in 2021, which removes marijuana and Tetrahydrocannabinol (or "THC") from the Controlled Substances Act altogether and requires the expungement of any past federal marijuana convictions. Although the House approved this bill in 2022, it never received a hearing in the Senate.
Although these federal law changes don't directly address marijuana and the workplace, they demonstrate changes in attitude toward marijuana at the federal level.
Recent State Legislation
As of January 2023, 37 states have legalized medical marijuana, including Alaska, Alabama, Arizona, Arkansas, California, Colorado, Connecticut, Delaware, Florida, Hawaii, Illinois, Louisiana, Maine, Maryland, Massachusetts, Michigan, Minnesota, Mississippi, Missouri, Montana, Nevada, New Hampshire, New Jersey, New Mexico, New York, North Dakota, Ohio, Oklahoma, Oregon, Pennsylvania, Rhode Island, South Dakota, Utah, Vermont, Virginia, Washington, and West Virginia.
Additionally, 21 states have legalized marijuana for recreational purposes, including Alaska, Arizona, California, Colorado, Connecticut, Illinois, Maine, Maryland, Massachusetts, Michigan, Missouri, Montana, New Jersey, New Mexico, New York, Nevada, Oregon, Rhode Island, Vermont, Virginia, and Washington.
To complicate matters, the state courts are now involved too.  For example, on December 1, 2022, the Nevada Supreme Court was "tasked with interpreting whether Nevada law provides employees who use medical cannabis with workplace protections."  In this ruling, the court concluded that because its state law requires that employers provide "reasonable accommodation" for those medical-use marijuana users (when used off-site or outside of working hours), employees may sue their employers for failing to provide any accommodation.
So, where does this leave employees?
3 Things Employers Should Know About Marijuana When Navigating the 2023 Workplace
1. How does increased marijuana legalization impact drug testing policies?
With numerous states legalizing (and decriminalizing) marijuana usage, many employers are scrapping their drug testing policies while the law continues to evolve.  But is a full scraping necessary?
Employers with safety-sensitive employees, such as airline pilots, employees handling heavy machinery, or federal contractors have no choice.  By law, they must drug-test their workers for marijuana. Other employers have the choice to implement and administer drug testing policies, as no comprehensive federal drug testing law exists.
However, here's the rub. Many states have enacted their own drug testing restrictions, running the gamut from limiting testing to "reasonable suspicion" to permitting random testing. This creates conflicts, once again, for employers attempting to update their HR policies.
Because marijuana usage laws continue to evolve rapidly, here are some best practices for updating employer drug testing policies:
Understand what the law in your state (or states for multi-state employers) says about drug testing.  For example, understand when and how you can administer drug tests  of any restrictions) along with what documentation is needed.
Additionally, understand what your local laws say about drug testing, such as your city or county.
In the policy itself, clearly state the specifics of your drug testing program, including which positions require testing, when and how testing will be conducted, what happens if an employee fails a drug test (i.e., what are the consequences?  Suspension? Termination?), and any accommodations that may be granted.
Ensure that your employees are aware of your drug testing policy.
Also, ensure that your HR team understands the policy and any recent changes or revisions to the policy.
Continue to follow national, state, and local legal developments, helping you to keep your HR policies current and compliant.
2. How does marijuana usage impact companies that are hybrid, fully remote, or co-located?
Over the past three years, employers have experienced the good and bad (and everything in between) about employees shifting to remote, hybrid, or co-located work experiences.  For example, employees in states where recreational marijuana use is legal may feel like they can smoke during work hours since they're in the privacy of their own homes.
But, an employee's work location does not change an employer's tolerance of marijuana usage while working.
Legally, employers can prohibit marijuana use during work hours.  However, with work and home blurring the lines for remote or hybrid employees, what can an employer do?
Here are some best practices for employers with remote or hybrid workers to keep in mind:
Revisit your HR policies, determining whether they should be updated or any form of remote work.
Continue to remind employees that company policies apply to them during working hours, no matter where they're located.  This includes any drug and alcohol policies.
Ensure that any employment agreements or remote work agreements reflect your stance on marijuana use, drug testing, and consequences for not complying with company policies.
Understand your legal options if you suspect an employee is using marijuana on company time.
3. How do marijuana and the workplace impact recruiting and hiring overall?
The tight labor market continues as we roll into 2023, and recruiting professionals are still trying to keep that competitive edge when attracting (and retaining) talent. To meet these challenges, some employers are taking another look at their marijuana drug policies, including mandatory or pre-employment drug testing, to determine if they're excluding potential talent from applying for jobs.
In June 2021, Amazon announced they would no longer include marijuana in their pre-employment drug screening.  In doing so, Amazon stated:
We made these changes for a few reasons. First, we recognized that an increasing number of states are moving to some level of cannabis legalization—making it difficult to implement an equitable, consistent, and national pre-employment marijuana testing program. Second, publicly available national data indicates that pre-employment marijuana testing disproportionately impacts people of color and acts as a barrier to employment. And third, Amazon's pace of growth means that we are always looking to hire great new team members, and we've found that eliminating pre-employment testing for cannabis allows us to expand our applicant pool.
And, Amazon isn't alone.  Here are some other large employers that are kicking pre-employment drug testing to the curb:
Apple
Facebook
Gap
Michael's
PetSmart
Starbucks
Trader Joe's
Whole Foods
If you choose to move marijuana from your pre-employment testing, that doesn't mean you're condoning marijuana use during work hours. Instead, think of it as expanding your talent pool while increasing your inclusivity.
As legalization and acceptance of marijuana usage continue to grow and evolve, HR professionals will need to stay in the know when it comes to the legal usage of marijuana. Understanding the law (at the federal, state, and local levels), deciding whether to exclude marijuana from any pre-employment drug tests (or excluding pre-employment drug tests altogether for unregulated positions) and refining your HR policies should continue to be topics of conversation at your organization for 2023 and beyond.
---
Authors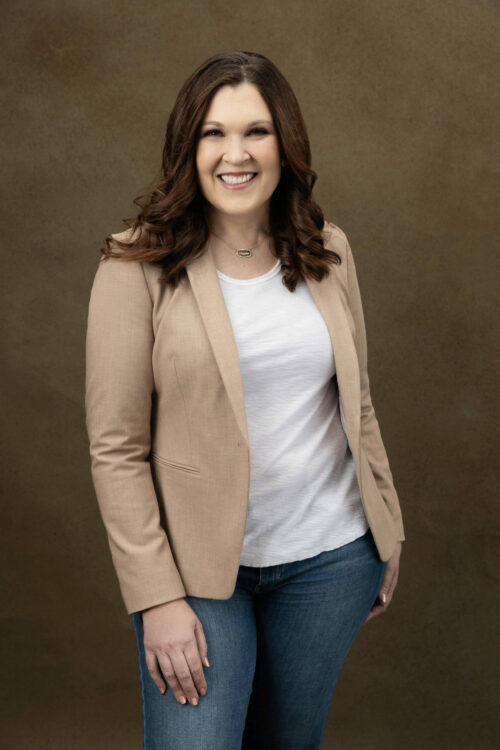 Jenny Kiesewetter is a prolific Nashville-based freelance writer, teacher, and coach, specializing in human resources issues, employee benefits, employee training and development, and legal compliance issues. Jenny has a knack for making complicated topics understandable, digestible, and valuable. In her free time, Jenny enjoys spending time with her friends and family, traveling, live music, and dining out.
Recruit Smarter
Weekly news and industry insights delivered straight to your inbox.